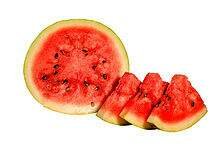 Welcome to another wonderful day today. Today's topic is tend to focus in my farm diary. Am here yo present a topic on the benefits of water melon and its seed.
This is a sweet, juicy flesh is usually deep red to pink in color with multiple black-brown seeds. It can be eaten raw or pickled and the rind is edible after cooking.
This is a vine-link flowering plant that comes from the kingdom of plantae, family of cucrbitaceae and falls in the order of cucurbitalis.
Water melon( citrullius lanatus) was long thought to have originated in the southern, northeast and western parts of Africa. It is grown in the tropical and subtropical areas worldwide.
One of the most interesting things about this fruit is that all of its components is medicinal and healthy to mankind.
Benefits of water melon seed
Watermelon seeds happens to be one of the most nutrients dense varieties of seeds. This seed is rich in proteins, Omega 3,Omega 6 fatty acids, Magnesium, zinc, Copper, Potassium etc.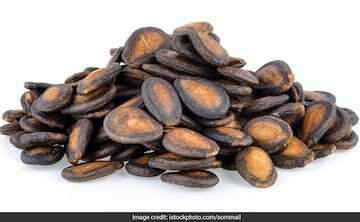 These are some of the benefit found in watermelon seed:-
Watermelon helps the skin: It prevents early sign of ageing, moisturises skin, prevents dullness and outbreak of acne.

It helps to boost the energy levels.

watermelon is use as a diet to control blood sugar levels.

Watermelon helps thinning hair and hair loss. It prevents the hair from breakage, keeps it silky and vibrant.

Watermelon is used to prevent osteoporosis. ( osteoporosis is a condition that makes bone weak and to have low bone density, which increases the risk of fractures.)

It works as a natural Viagra
Thank you for reading through my work and I will come up with another educative fruit in the next farm diary presentation.
I still remain your little man @lapb
Posted using Partiko Android