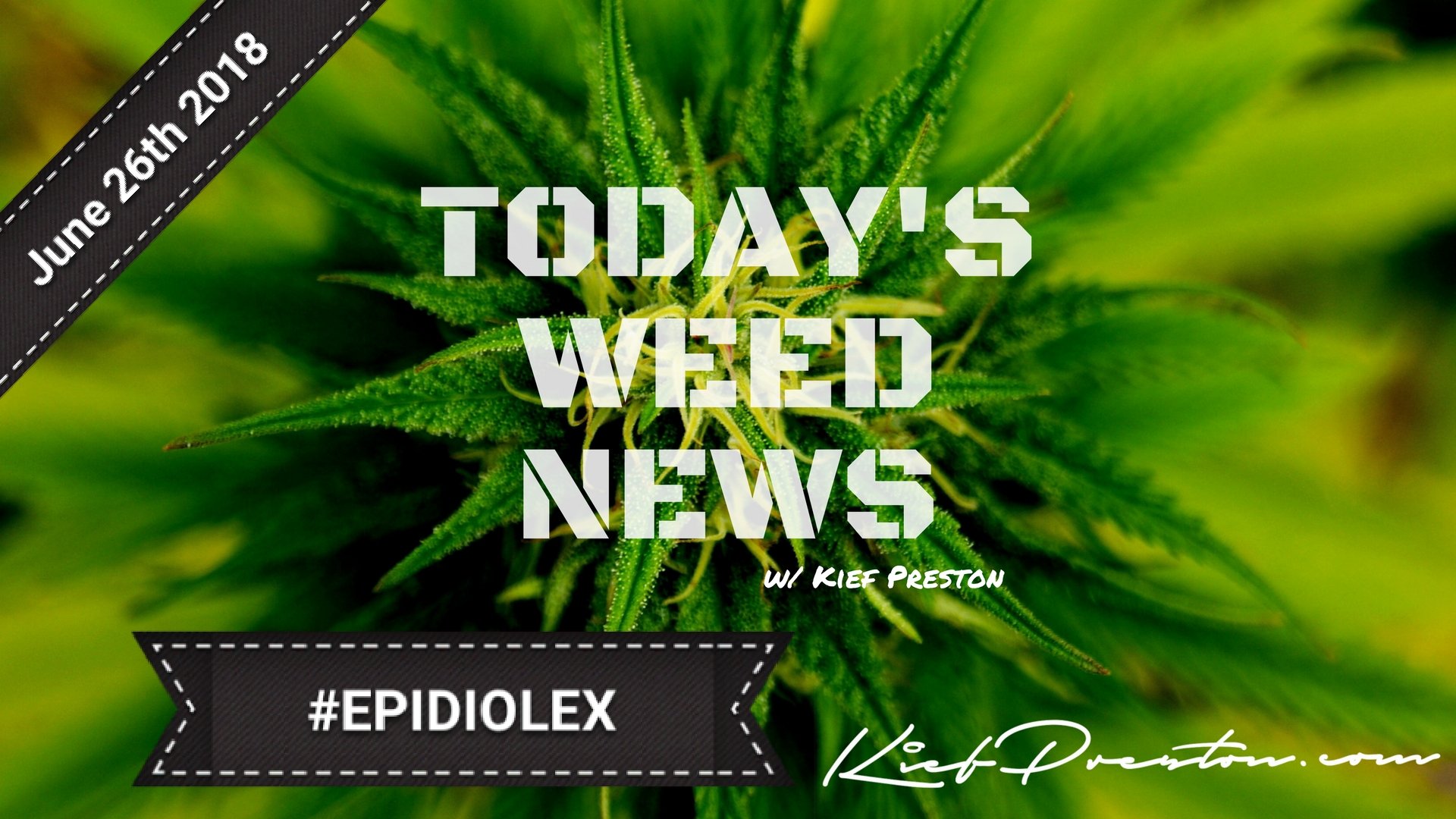 For today's weed news we go to the FDA.
The United States Food and Drug Administration has just approved the first ever cannabis-based drug!
This drug is called Epidiolex and is approved to treat two different kinds of epilepsy and people two years old and up.
The main active ingredient in it is CBD or cannabidiol, the most popular non-psychoactive cannabinoid.
"This is an important medical advance... because of the adequate and well-controlled clinical studies that supported this approval, prescribers can have confidence in the drugs uniform strength and consistent delivery" said FDA commissioner Dr. Scott Gottlieb.
Many in the medical field are praising this decision and saying that this could be the beginning of a brand new category of antiepileptic drugs.
The drug is supposed to become available just a few months from now in the fall of 2018.
The FDA's decision to approve Epidiolex comes as the federal government ponders reclassification and possibly even decriminalization or legalization of cannabis.
Justin Gover, the CEO of GW Pharmaceuticals ( the company who will be producing the drug), commented on the FDA's decision calling the approval of Epidiolex "a validation of the science of cannabinoid based medication".
If you ask me, I feel like the fact that this drug will soon be available in all states could really become the backbone of a science-backed argument for finally rescheduling cannabis once and for all.
It now officially has medical use motherfuckers!
And that's what's up.
source:bit.ly/2tHRQkP
"Take Action Today to Help Legalize Weed Tomorrow" -Kief Preston
START HERE: http://kiefpreston.com/
Wanna GROW? Free GROW BIBLE – http://bit.ly/2podIAg
FREE Harvesting Guide – http://bit.ly/2GIvl5o
If you enjoy my content please leave a comment, ask a question, like it, share it, and subscribe for more! It will help me grow my blog and motivate more people to stand up for cannabis and start enjoying its' many benefits.
Stay UP! -Kief
▶ STEEMIT https://steemit.com/@kiefpreston.com
▶ Pinterest – http://pinterest.com/kiefpreston
▶ Youtube Channel – http://bit.ly/2GPQg64
▶ Kief Preston's Time-Tested Edibles Cookbook Series http://bit.ly/2EXIwAZ
▶ My website http://KiefPreston.com
▶ You can also support the cause by shopping on Amazon for ANYTHING you need using this link http://amzn.to/2GrxPog
More FIRE TRACKS from LMR & Mr Go Hard http://bit.ly/2plIWbe
▶ Hear me on Smoke Radio here: https://bit.ly/2JTCgJw
》》》Check out the Weekly Weed News 2.0 Podcast on Spreaker: https://bit.ly/2HjLf99 or on Itunes, Stitcher, Soundcloud and iHeartRadio