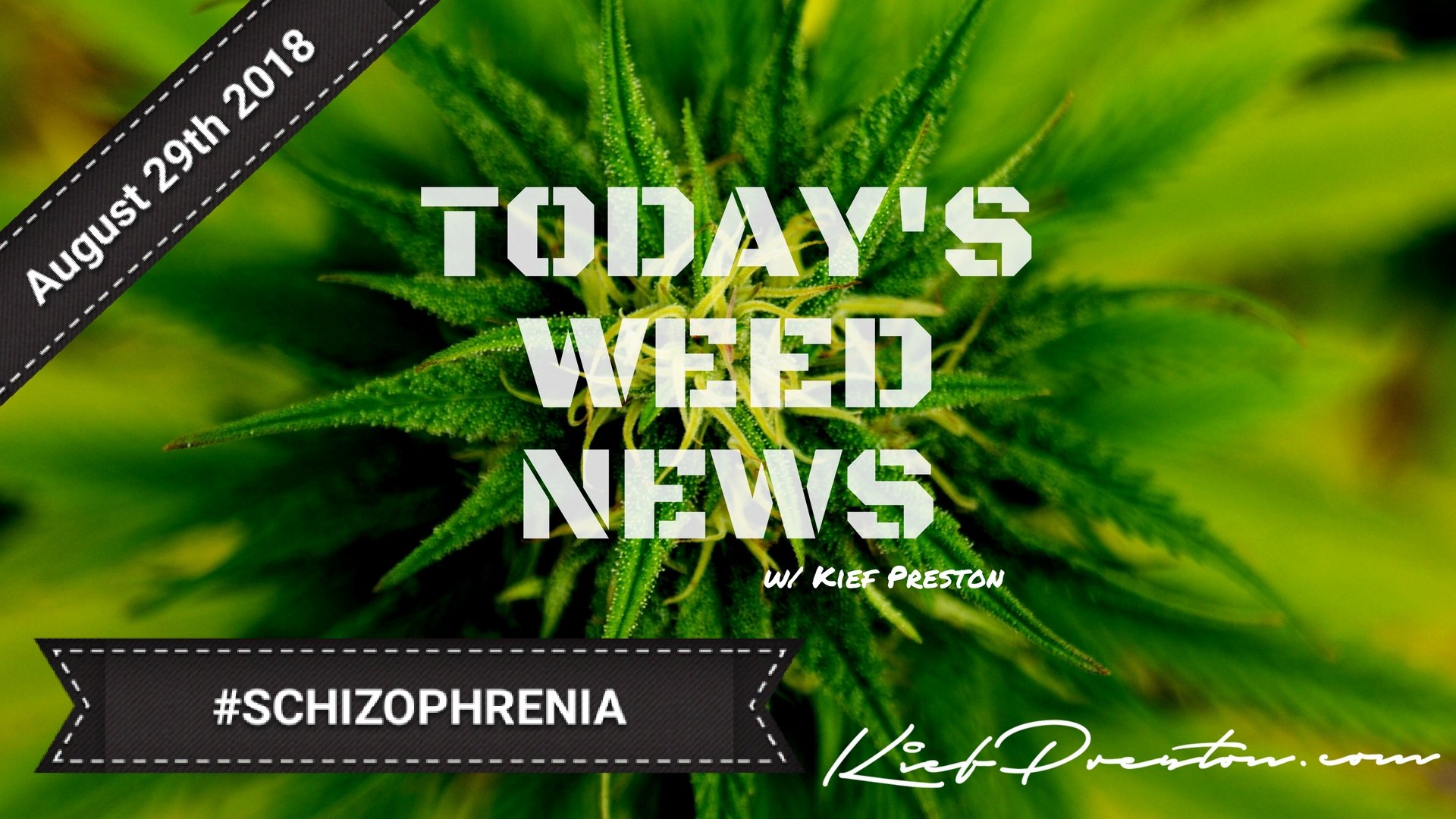 For today's weed news we go to the great country of Holland.
Researchers at Radboud University in the Netherlands just completed the largest study of genes and predisposition to schizophrenia, and how the use of cannabis fits into that picture.
What they found may surprise you...
After analyzing data from over 180,000 participants, scientists found 35 genes that are somehow connected with cannabis use. A gene known as CADM2 had the strongest link of all of them.
According to Jacqueline Vink, the lead author of the abovementioned study, "CADM2 has previously been associated with risky behavior, personality and alcohol use".
"We found weak evidence for a causal link from Cannabis used to schizophrenia and much stronger evidence for a causal link from schizophrenia to cannabis use... This suggests that individuals with schizophrenia have a higher risk to start using cannabis" wrote Vink in a paper published by Nature Neuroscience.
Their results clearly suggests that people are more likely to self-medicate with cannabis once they already have schizophrenia then becoming schizophrenic as a result of prior cannabis use.
Being that this is the largest study of its kind, these results are turning the way schizophrenia and cannabis use is viewed upside down.
I personally cannot wait until cannabis is no longer a schedule 1 substance so that more research like this can be conducted in the US and so that people can be certain about exactly what effect this plant will have on their minds and bodies.
But until then, I'm going to stay blazing trees like always.
And that's what's up in the Netherlands.
source: bit.ly/2ow0yjI
"Take Action Today to Help Legalize Weed Tomorrow" -Kief Preston
START HERE: kiefpreston.com/
Wanna GROW? Free GROW BIBLE – https://bit.ly/2podIAg
NEED A VAPE? VaporNation has Da Buddah Vaporizer and ALL the BeSt Brands + FREE SHIPPING - https://bit.ly/2L6hOFp
If you enjoy my content please leave a comment, ask a question, like it, share it, and subscribe for more! It will help me grow my blog and motivate more people to stand up for cannabis and start enjoying its' many benefits.
Stay UP! -Kief
▶ STEEMIT steemit.com/@kiefpreston.com
▶ Pinterest – pinterest.com/kiefpreston
▶ Youtube Channel – bit.ly/2GPQg64
▶ Kief Preston's Time-Tested Edibles Cookbook Series http://bit.ly/2EXIwAZ
▶ My website KiefPreston.com
▶ You can also support the cause by shopping on Amazon for ANYTHING you need using this link https://amzn.to/2GrxPog
More FIRE TRACKS from LMR & Mr Go Hard https://bit.ly/2plIWbe
▶ Hear me on Smoke Radio here: https://bit.ly/2JTCgJw
》》》FOLLOW and LIKE the Weekly Weed News 2.0 Podcast on Spreaker: bit.ly/2HjLf99 or on Itunes, Stitcher, Soundcloud, iHeartRadio AND nOw on Spotify!