Hot off the press: Cece Doucette speaking on the EMF topic which includes Smart Meters
Cece Doucette speaking to the Board of Health in Ashland MA did an awesome job covering the health effects of EMFs (electromagnetic frequencies) in our day-to-day lives. Her talk touches on Smart Meters which has inspired me to write about my personal experience with Gulf Power.
I hope you find Cece easier to listen too, she is very easy going professional and knowledgeable. You can see how she addresses questions about conflicting studies. I'm taking notes mainly on how to deal with opposing opinions in a nice way. This may enhance and review our understanding of why we should be considering independent studies. Also, this should be very motivational for us to further clean up our homes and environment.
A tip from the video: Search the National Institutes of Health (nih.gov) for "electromagnetic radiation harmful effects" to find studies. I paged through some of them, but according to Cece there are thousands of studies. I know this, there is no shortage research on the topic.
The EMF radiation debate rages on. It is being referred to as a phenomenon known as "Tobacco Science."
tobacco science (urban dictionary)

"Science" done on behalf of an interest defending its cash cow from overwhelming credible science that shows it is harmful or detrimental to public benefit in some way.
Science conducted by a cigarette company showing that cigarettes are safe would be "tobacco science".
Another example: Science conducted on behalf of the plastic manufacturing industry showing that BPA is a safe chemical for human consumption, when a wealth of credible independent scientific research shows otherwise
I see stuff like this all the time. It is quite clear to me there is cause for concern and therefore I am choosing to act on the safe side for me and my family. We need only reasonable doubt when it comes to our health and our lives. We can insist on safer better technology that will serve use just as well.
Here is another good video on the EMF fields, how they affect us, and an example of how scientist can measure the precise cancer risk given a steady signal strength:

The reason why this came up today... Today, after 7 months of working with Gulf Power, I have been told that they are not going to replace the Smart Meter on my home. You see, I have been working with Gulf Power to "Opt Out." This means the power company would replace the Microwave emitting device with an older safer analog one. Basically they keep telling me I'm on an "Opt Out" list but when I pressed for a date I'm told they are not replacing any meters. Further it was impressed upon me how few people are actually calling and that I was the only one they were "dealing with" at this time. So, I would ask you to consider this: Would a well-informed health population be more active on such matters?
So, I will share this in the hopes that they will speak out too and help our cause. For everyone, please take a minute to go outside of your home and see if you have one of these Smart Meters installed and then do your research and maybe find contacts and share this information too.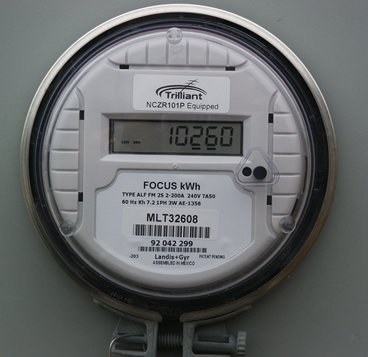 If you are in North West Florida, my Gulf Power contact is: Bobby Cutler. Give Bobby a call, tell him that you would like to Opt Out of the Smart Meter. I am regularly sharing information with him and he is very nice and professional. But he needs to hear from more people on this topic. Free free to let him know James Calfee sent you. Bobby's work number is: (850) 505-5006