Aloe Vera the best leave for health purpose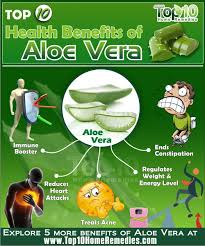 Aloe Vera has 2 substances which are gel and latex. Gel is can be found in the cells in the center of the leaf. While Latex can be found in the cell beneath the leaf skin.
Aloe Vera gel can be use for health purpose in the sense of treatment of skin condition, sunburn, reduce inflammation, it clears rashes and skin.it fasting the immune system, it is also use for the treatment of fever, itching, cold sores and lastly frostbite.
Plz upvote, comment and resteem.