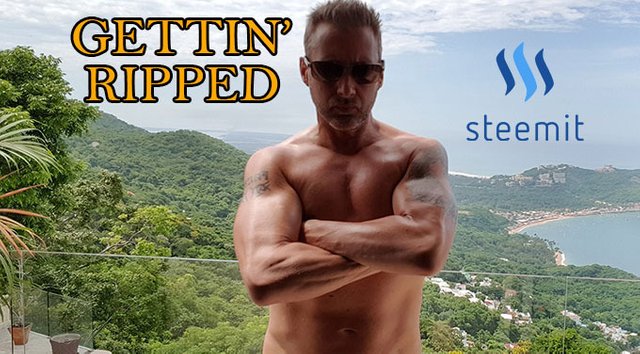 If you've been following my transformation here on Steemit you'll know that I've done psychedelics, fasting, meditation, yoga and changed my diet to a raw vegan diet in the last few months and years which led me to stopping smoking and drinking.
What I haven't discussed yet is the importance of exercise in all of this.
It began months ago with just a daily morning walk... one that has turned into my daily "walk n' talks" with the anarchodogs.
Since, I've added in cardio on the elliptical machine both in the morning and at night. And have just recently introduced some weight training and, more importantly, calisthenics.
What has occurred is that I am in the best shape of my life at 46 years old and I am just getting started.
In this "walk n' talk" I talk about how crucially important daily exercise is. And I mean crucial!
And I talk about what I've been doing and the results I've been having.
When I first told people I was going to go raw vegan AND intermittently fast for 17 hours per day, most people warned me that I'd waste away and be sickly.
Like most, they are brainwashed by the cult(ure). There are countless vegan bodybuilders and athletes now and most of them also intermittently fast as it can increase Human Growth Hormone (HGH) by 2,000%.
I am just getting started and about to go much more heavily into calisthenics. You can follow my progress here on Steemit.
My next goal is six pack abs which is something I've never had in my life. My goal is to have them by the end of the summer. We'll see what happens!