In what to grow microgreens / On what to grow.
Hello everyone, my dear readers. In a previous article, I told you what microgreens are, what seeds look like and what they can grow from. But there is another question that worries me. Is it possible to grow in the open ground, which is better? Now I will try to answer this question.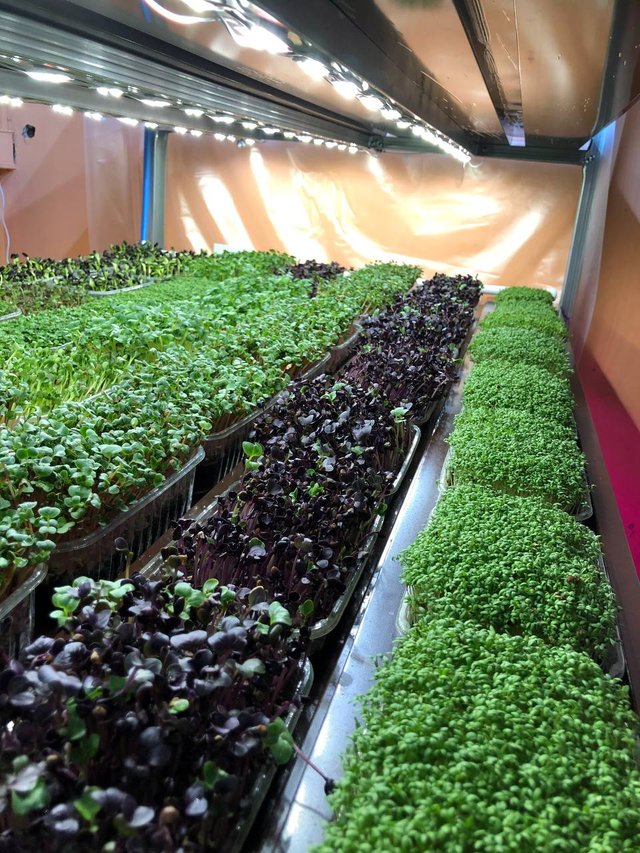 So, in my opinion, there are two options for growing microgreens: in plastic trays and plastic containers for berries.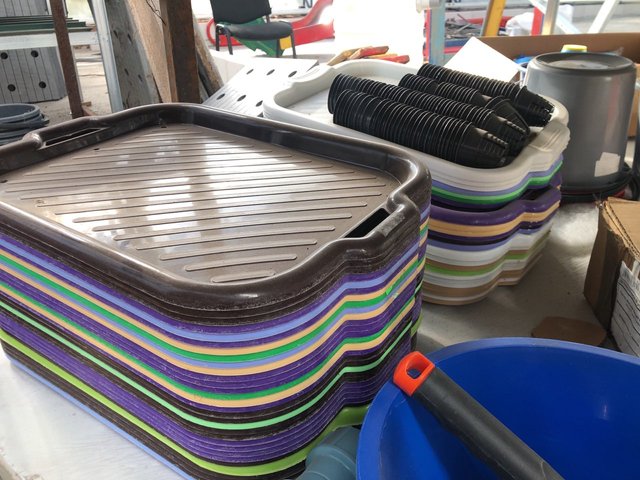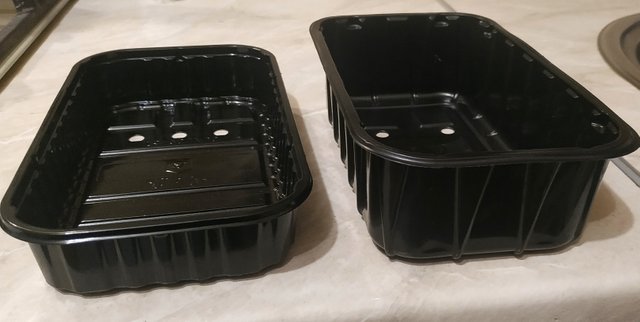 The pan should be 30 cm x 40 cm on the inside. These are the standard sizes of such deco for microgreens. Containers for berries come in different sizes but mostly use 10x18 cm, with a volume of 250 ml to 500 ml. Recently, such containers in black have been used.
We figured it out. Now as for what to grow. There are already more options. It can be coconut substrate and linen mats - these are in my opinion the most popular options. It can also be grown on fabric, agrovata and just on a plastic tray (30 x 40 cm). In this case, they make holes in the edges on both sides.
I will tell a little about each option.
Coconut substrate is a mixture of coconut flakes and coconut fiber that is crushed, fermented for some time and pressed.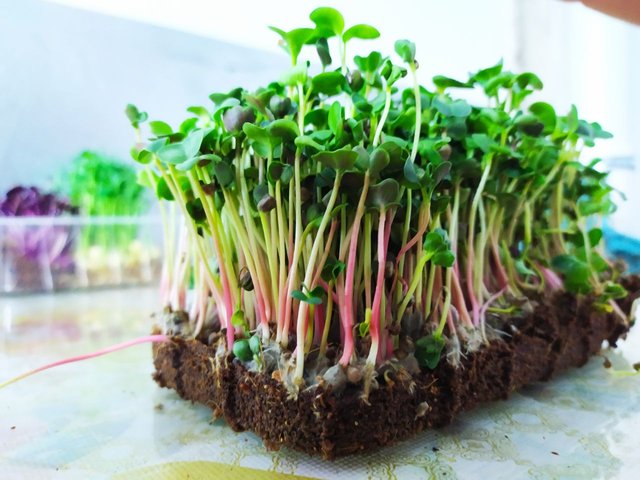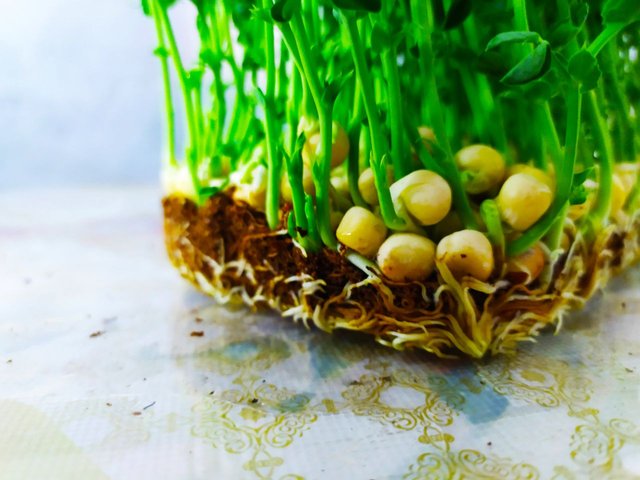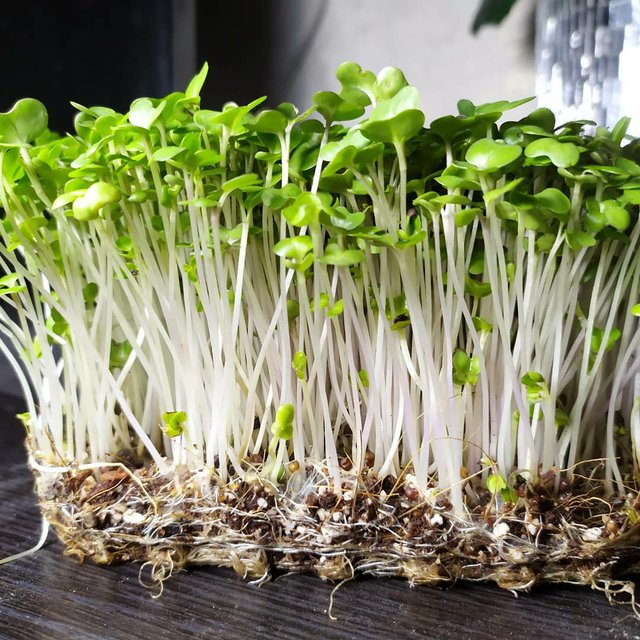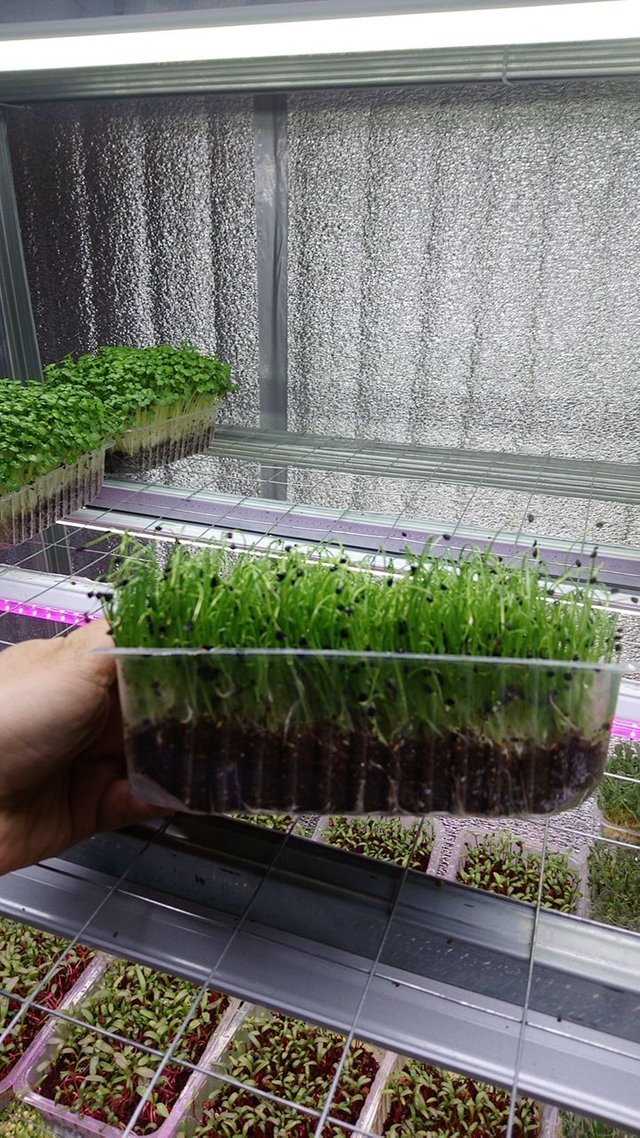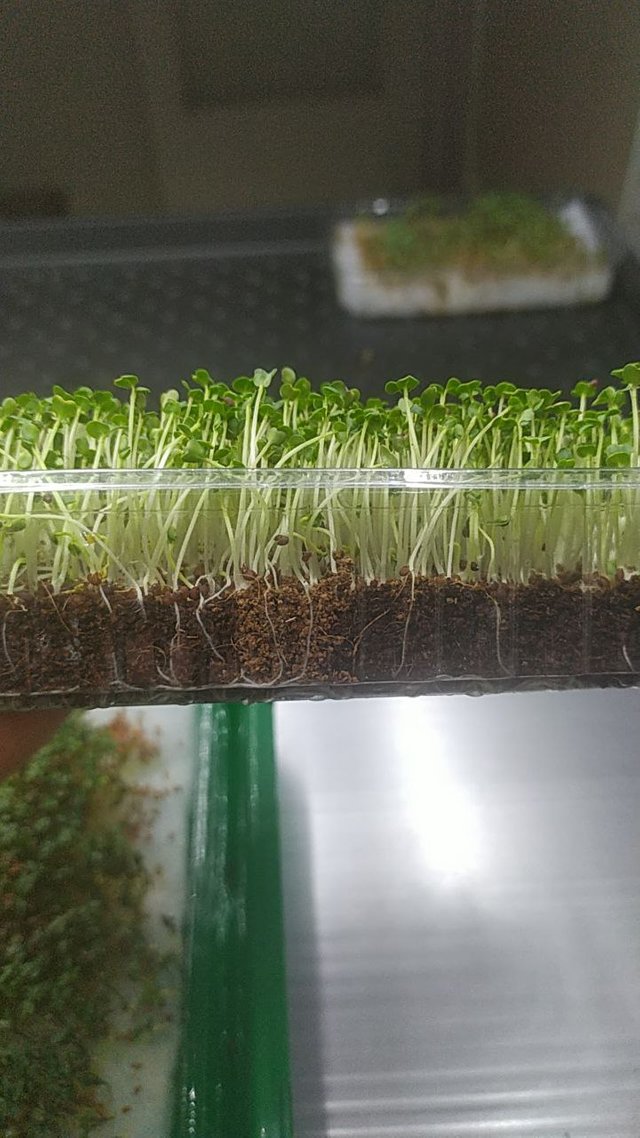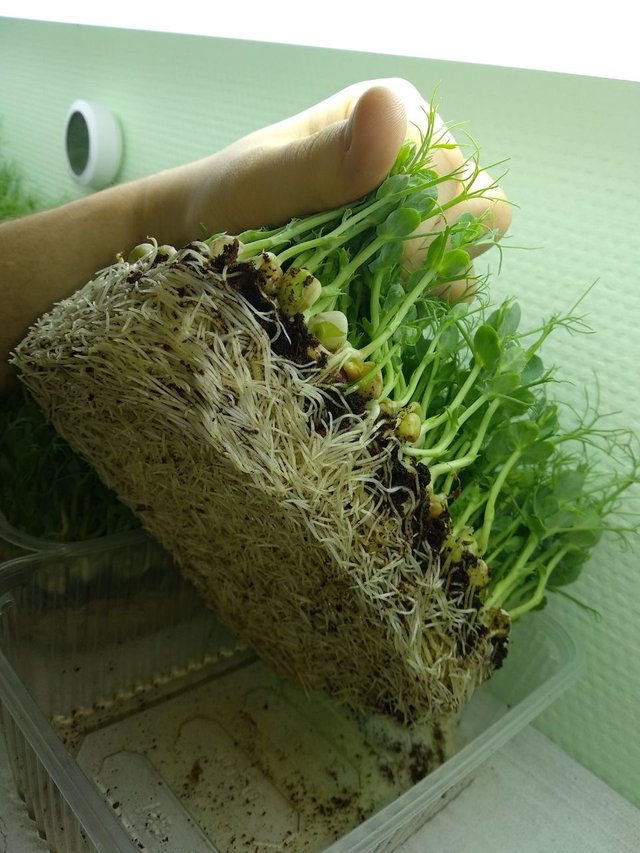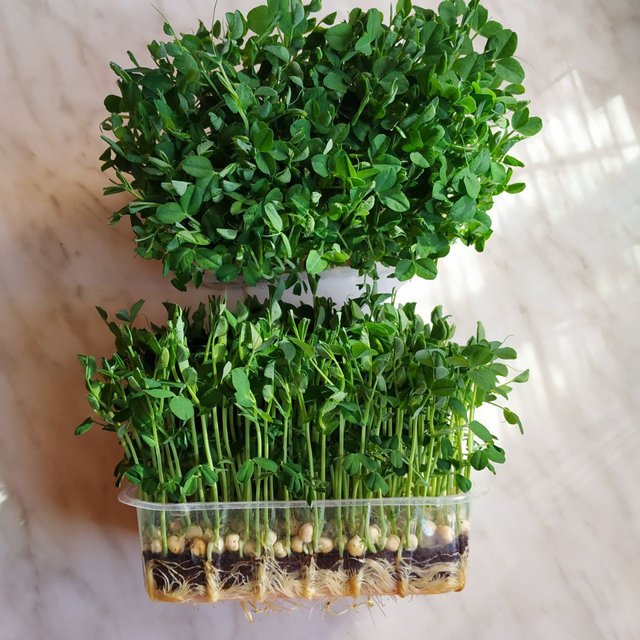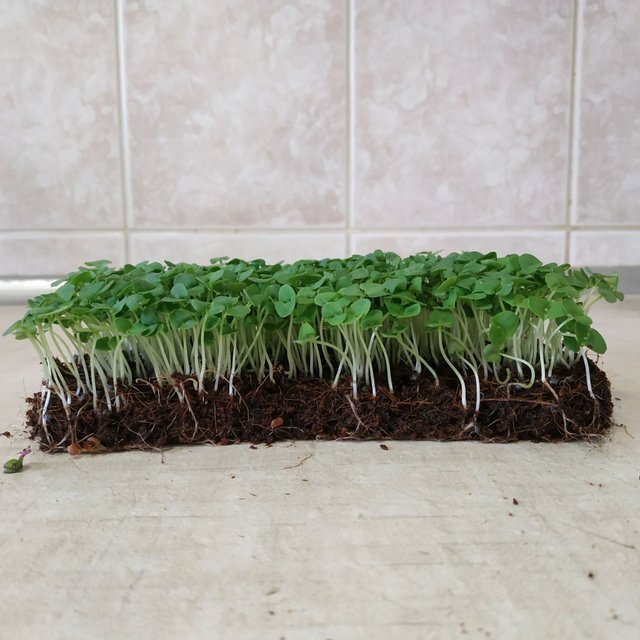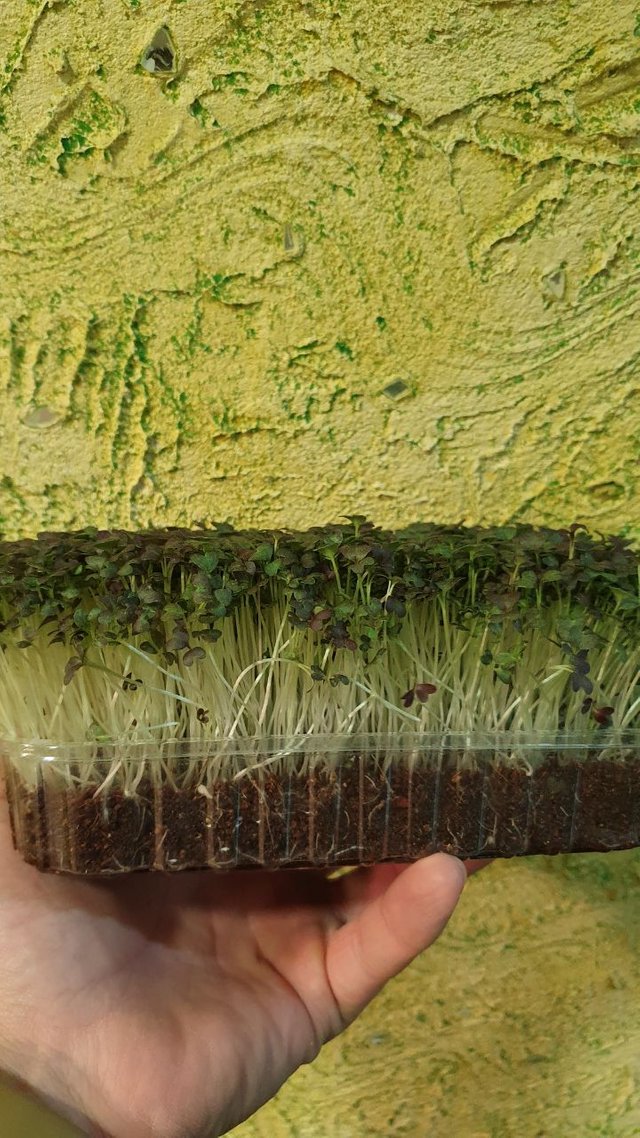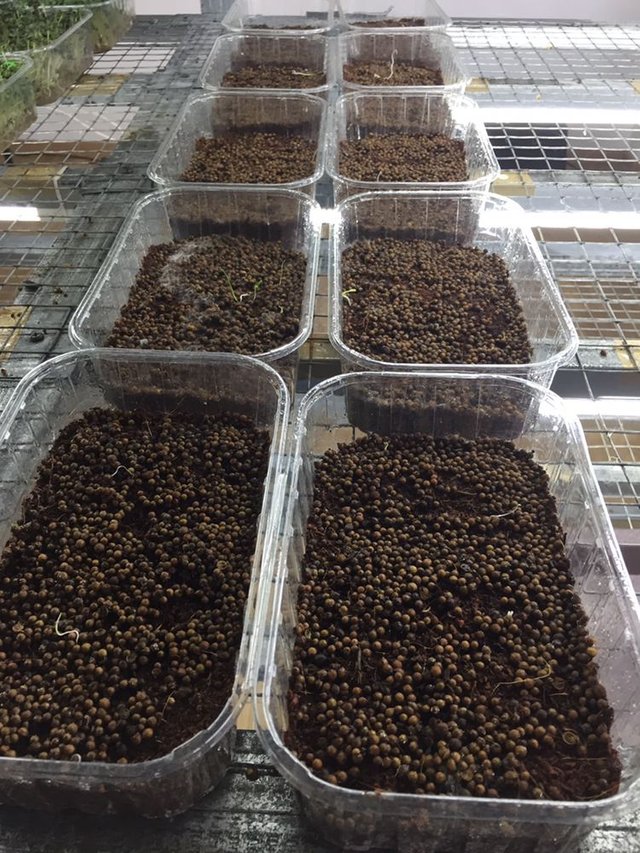 5 kilograms of such substrate will be enough for 150 berry boxes. The fact is that before use it is filled with water, from about 15 to 18 liters. It all depends on the manufacturer. Under the growth of microgreens, this substrate should be watered about once every two or three days.
Linen rugs are ordinary fibers of flax and jute. Compared to coconut substrate, mats need to be watered once or twice a day, depending on drying.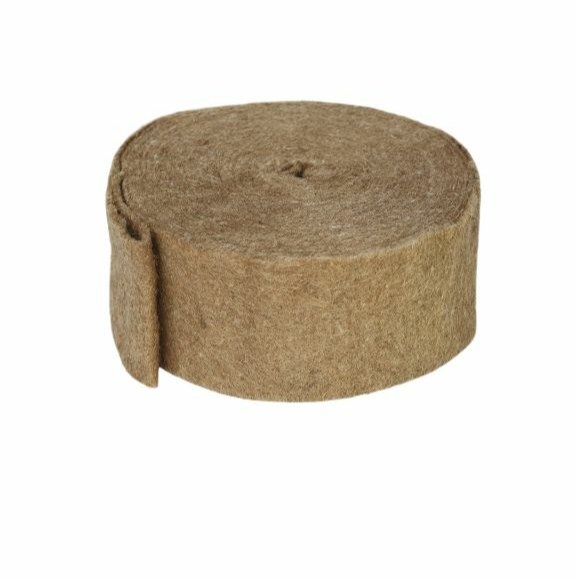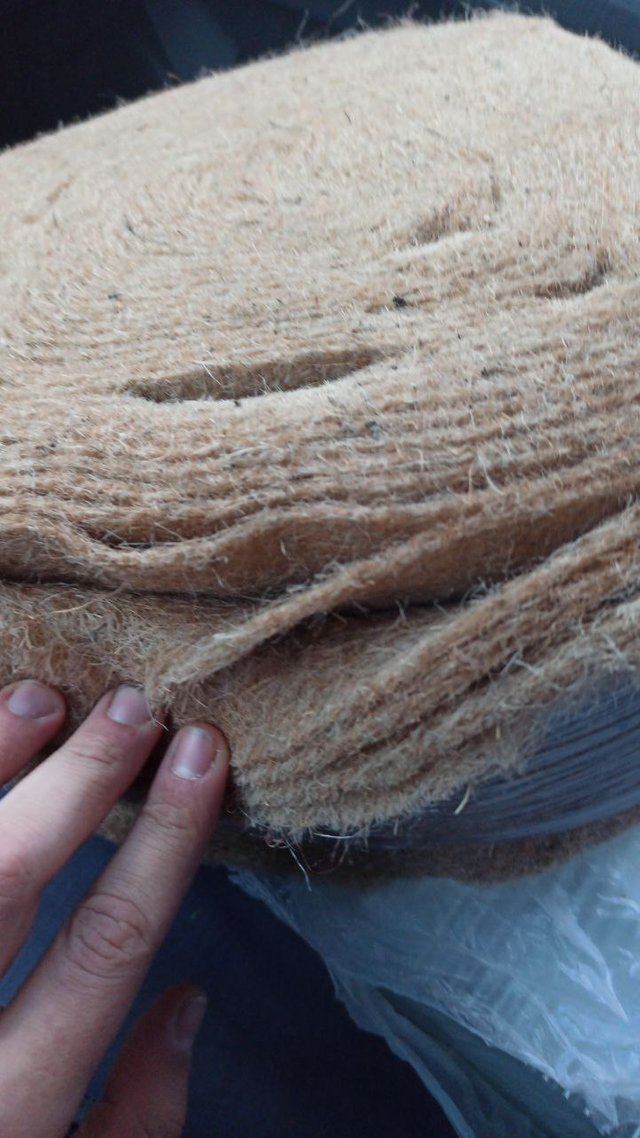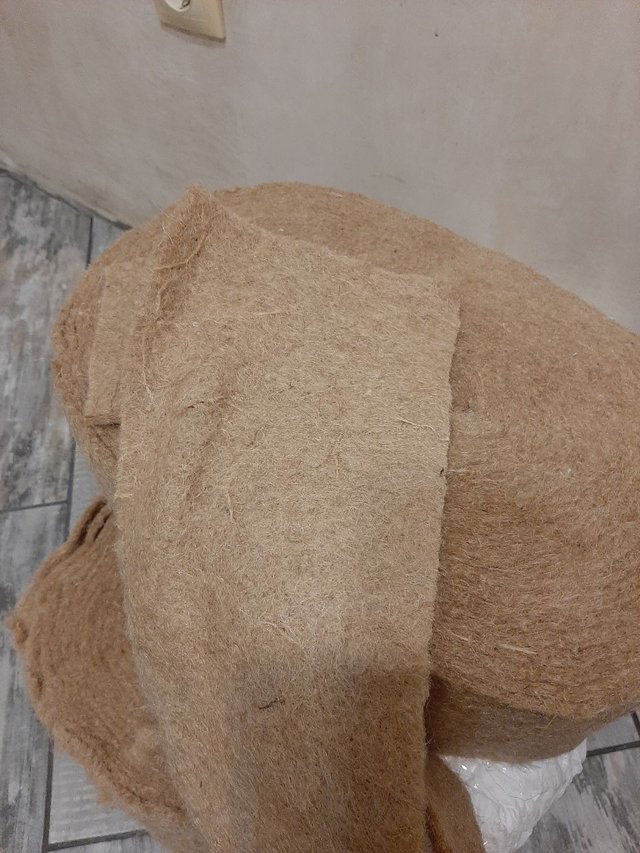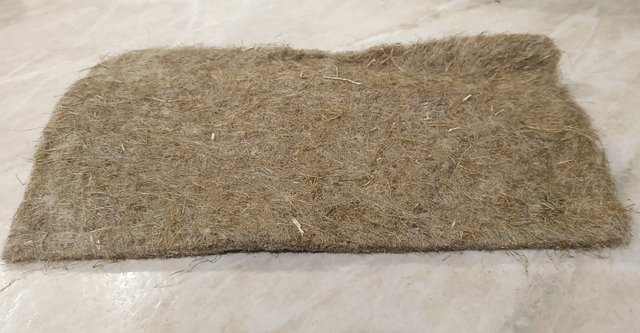 The same goes for agrovat, but it must first be well soaked in water. And it should be watered depending on drying.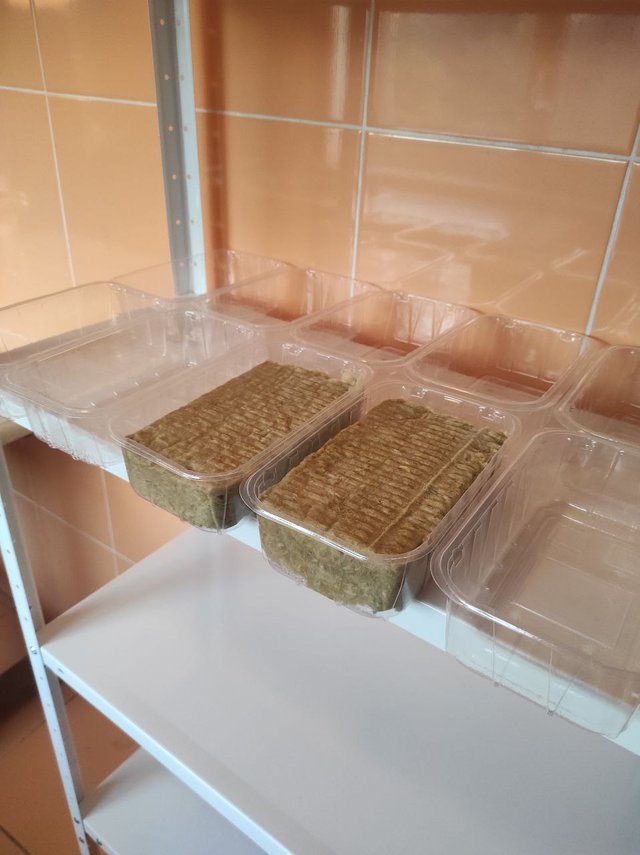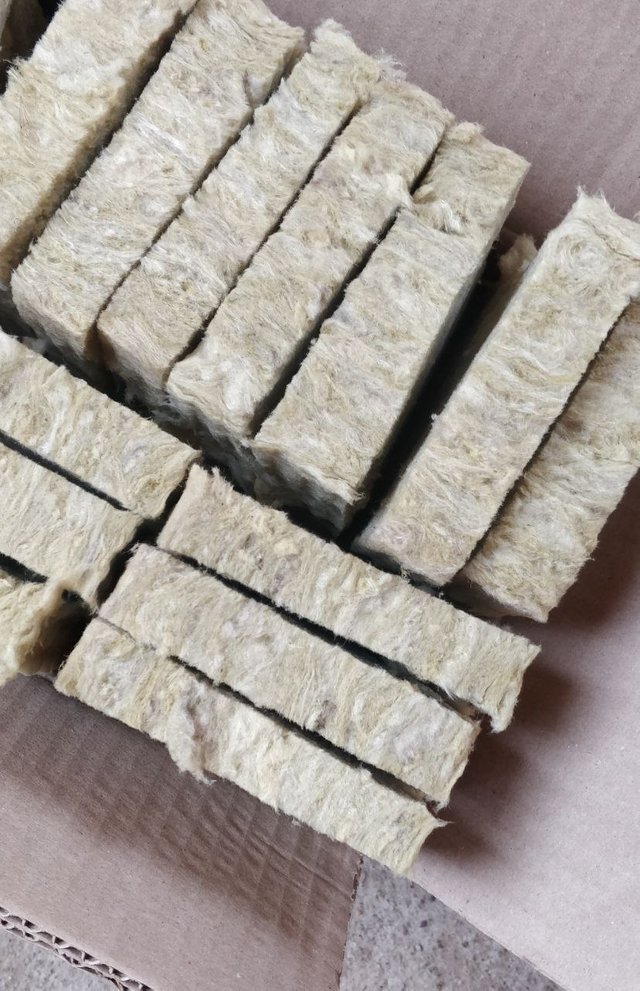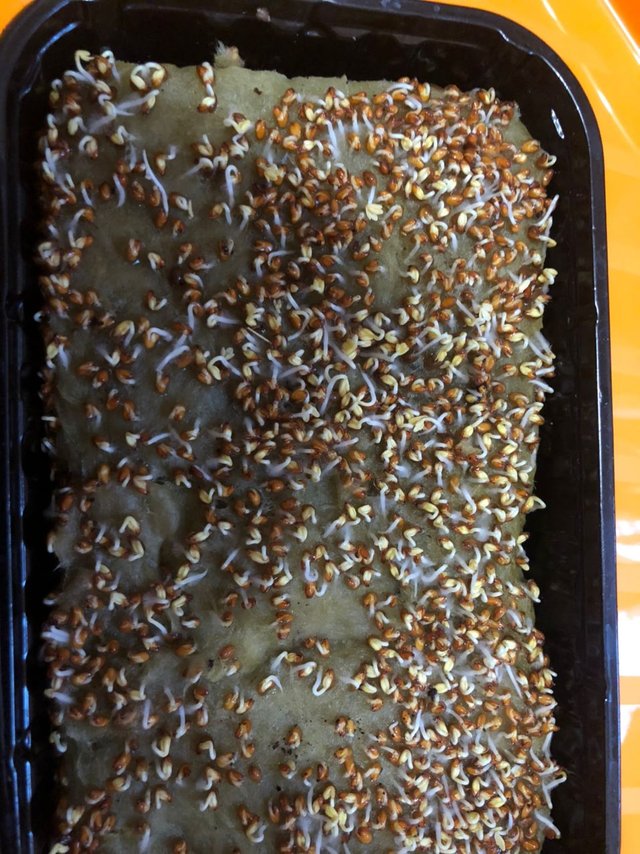 With fabric, everything is a little more complicated. This option should be watered twice a day.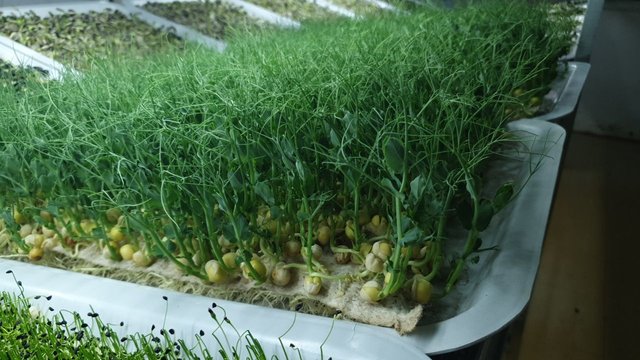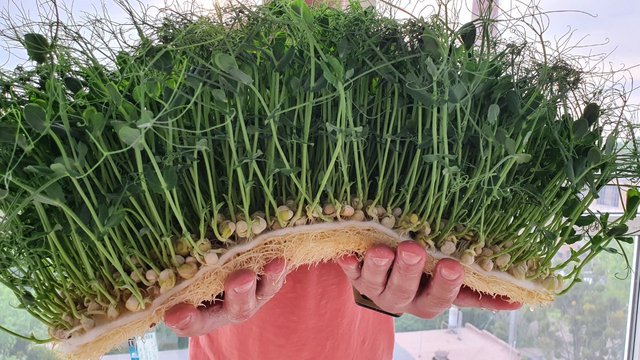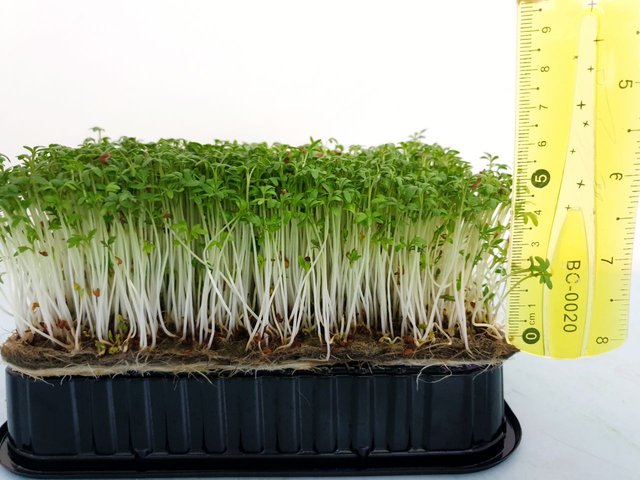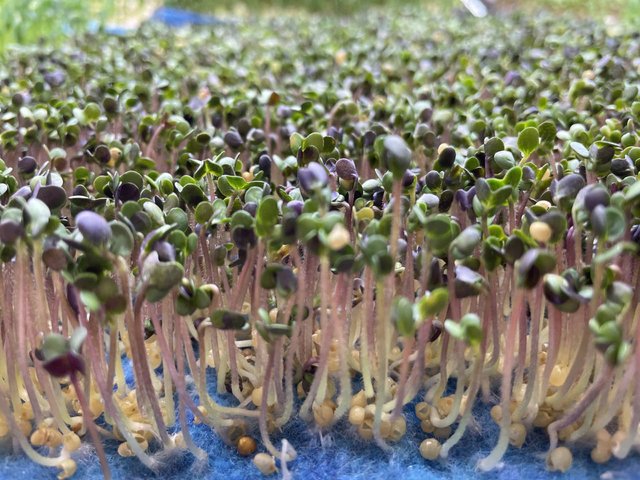 And the last way is to grow without any substrate. The advantage of this method is that the roots are completely clean and can be collected and eaten immediately from the pan. The disadvantages are that you need to water more often because the water is not delayed for a long time and this method requires only plastic trays.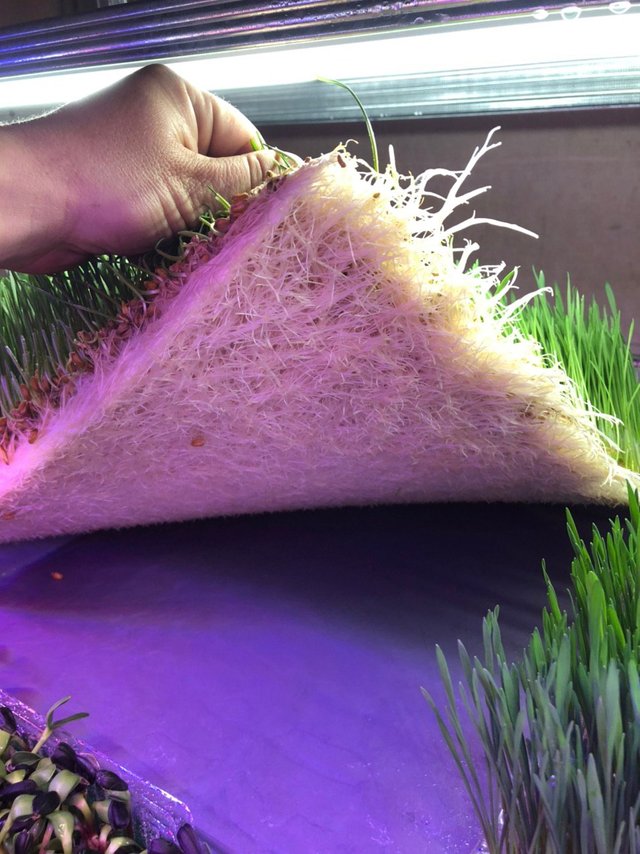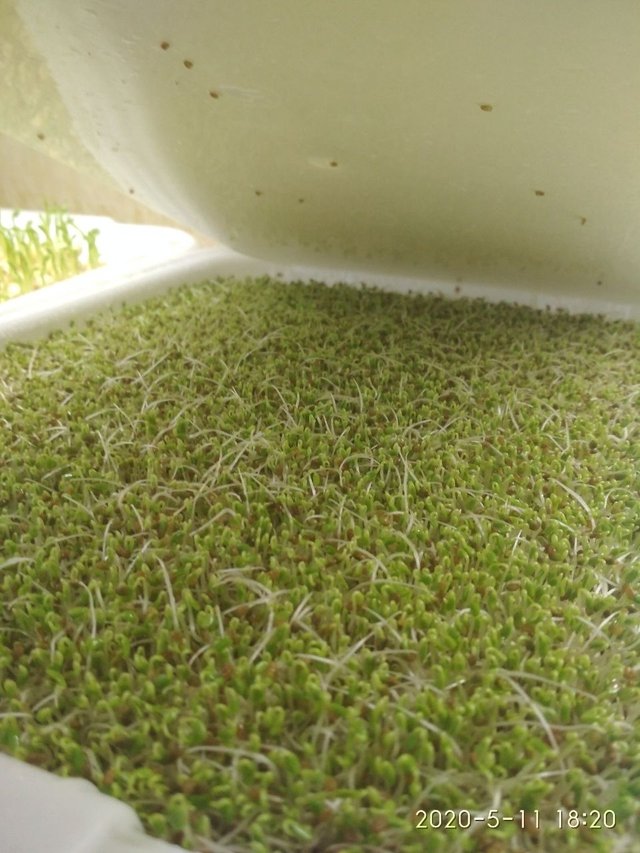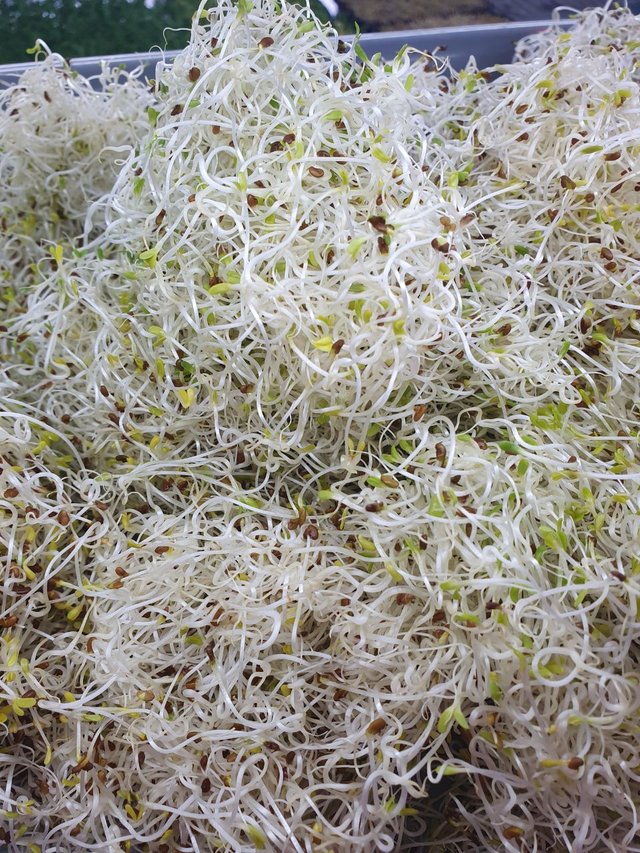 However, all of these options are basic for growing microgreens and which option is best for you is up to you.
I previously wrote that I should bring the necessary equipment. So here it came and soon I will start making my own rack. So follow my blog, comment, put likes, it will help me a lot in the development of microgreens.
I wish you health, inspiration and success.