As someone who spends much of my day in front of a screen, either at work or at home, I and well aware of the dangers of sitting too much (it ain't good).
So, I am super excited (and super sad, I know) to take receipt of this wonderful YO-YO Mini Sit-Stand Desk from Sit-Stand
I'll be reviewing it and a few accessories over the next few weeks and sharing some tips on how to spam less time sitting and more time on your feet.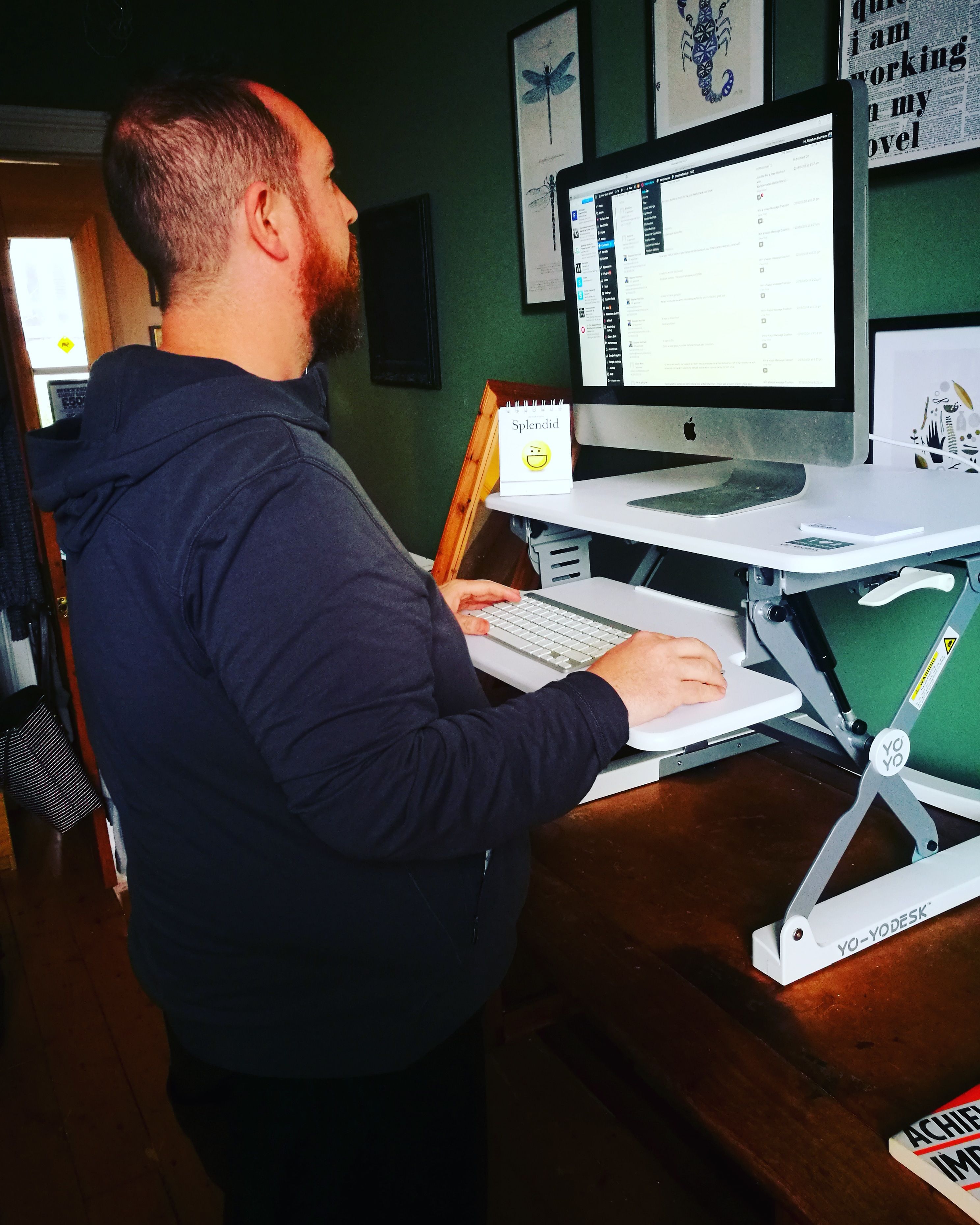 Do you have a Sit-Stand desk and if so, do you use is and benefit from it?