I received a Fitbit HR for X-mas at the end of 2015 and have been wearing it for ~2 years +. (Not the original though)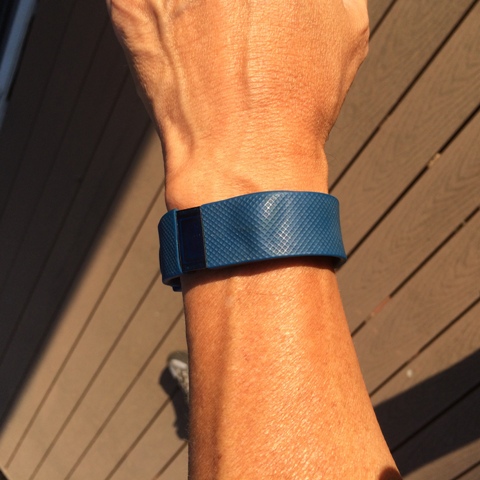 The original Fitbit bezel on the back broke after a year, so I called Fitbit and they replaced it with no problems. The bezel is a thin plastic piece that covers the charging port and is needed to keep the charging wire attached.
I found the Fitbit Charge HR an addicting piece of hardware as it tracks quite a bit of useful data. Here is a shot of the first screen of the application on a iPhone.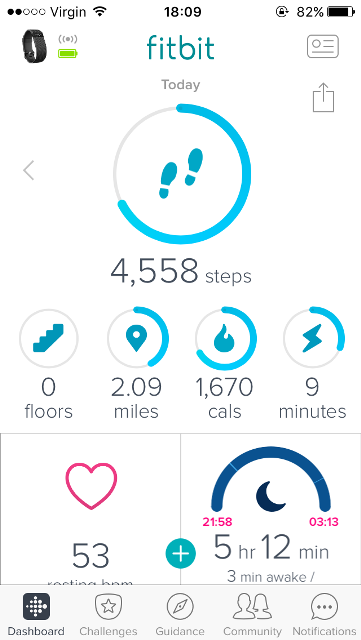 The 2 pieces of information that I regularly looked at were how many steps I took in a day and how long I slept. The 3rd interesting thing was my heart rate average and how it fluctuated within a week or month.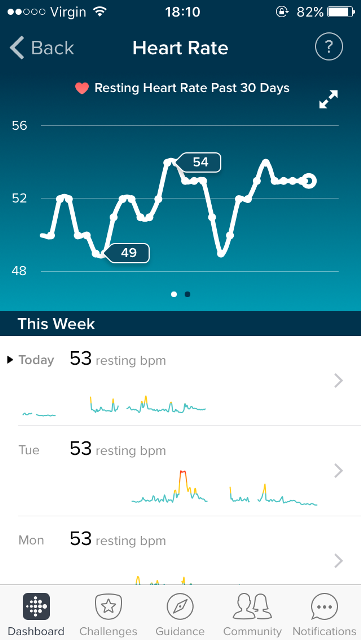 Here is a graph of my sleep which was averaging 6hr and 41 minutes over a 3 month period.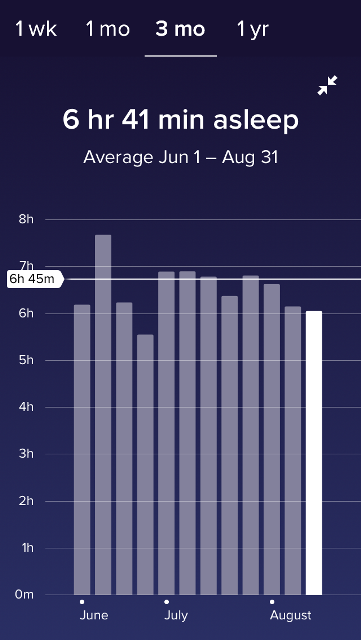 The last screen that I visited each week was the weight graph. I have been lifting weights lately so my overall weight started rising over the past year.
You can log into Fitstar which has personal training routines for you.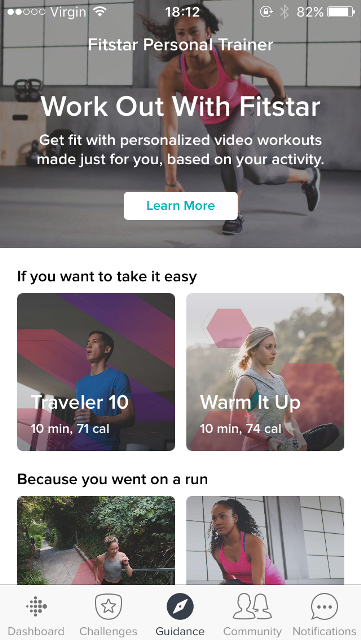 You can add a bunch of friends or make new ones. You can see where you rank as far as weekly steps taken.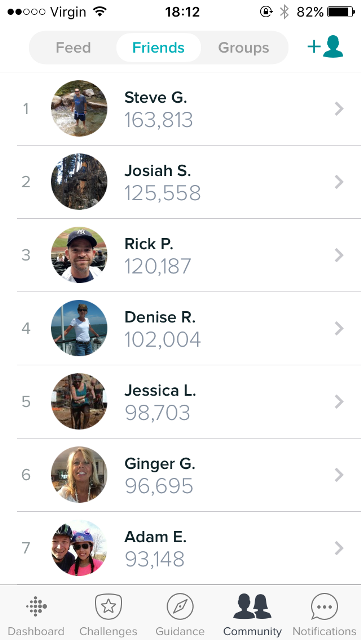 You can also join a club like cycling, running, cardio, hiking, etc... You can view the activity photos that everyone uploads.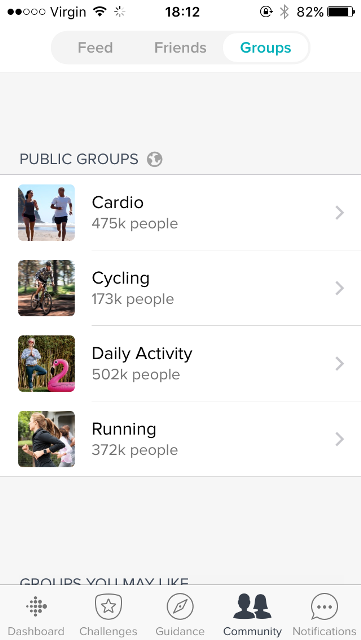 There is quite a bit more, the Fitbit site lists all of the functions and features of the tracker.
If you have a fitness tracker (Any make or model), I'm sure you have found yourself checking out how active you were throughout the day. I know that I have. If your step goal was set to 8.5k steps and your at 7k, it makes you want to walk around a little more which is always a good thing. I think that alone is a good reason to purchase a fitness/activity tracker. Those steps all add up to burning calories and we definitely do not want to store an excess of those.
I found that if I did not get enough sleep one day, I would keep that in the back of my mind to get to bed a little earlier that night.
Back to the Fitbit HR... So I was a bit more careful with the 2nd one, especially when taking off the charging wire. After a year and a half, the battery lasts about 14 hours before it needs a recharge. When new, it lasted for around 5 days...
I was a bit rough with it at times and you can see the top section of rubber delaminating from the unit. There is a rise where it has delaminated.
So am I going to get another one? No... mainly because the construction is not robust enough for me. I know Fitbit has updated their Charge HR, but it is still made of the same materials and I know that with my active lifestyle, it will last about 1.5 years.
What I will be purchasing next is a Garmin Vivoactive as the build quality is quite a bit sturdier and robust. They are also about the same price, just over $100.
The Garmin also tracks steps, sleep, has GPS for runs, cycling, golf and more. You can take it underwater and has a swim activity icon. (I started once a week swimming 6 weeks ago!)
Garmin also has a android/iPhone app that is connected to the 'Garmin Connect' website. The Vivoactive has also been updated with a price of $200, not too bad if you have the disposable income...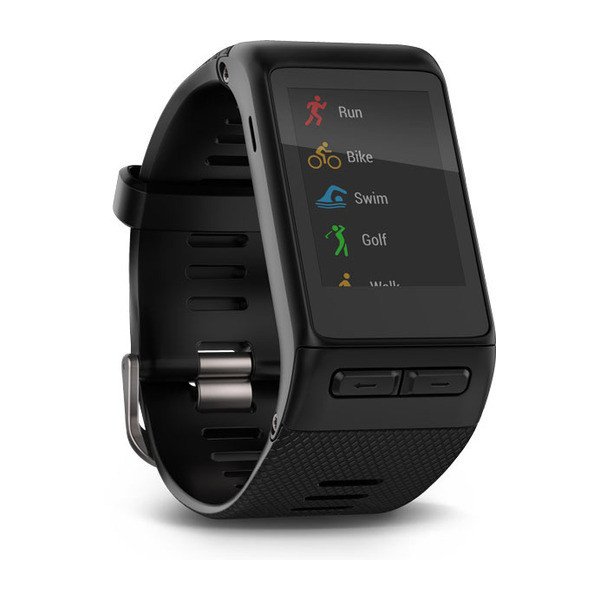 IMO, most people can benefit from an activity tracker to set a daily step goal and work towards achieving that goal everyday. As we get older, it is harder to remain active and keeping fit is a major chore. Taking the initiative towards keeping the excess weight off at an earlier age is the best thing you can do for yourself.