New Steemit Stress Series: RIGHT HERE, RIGHT NOW. Ask your questions!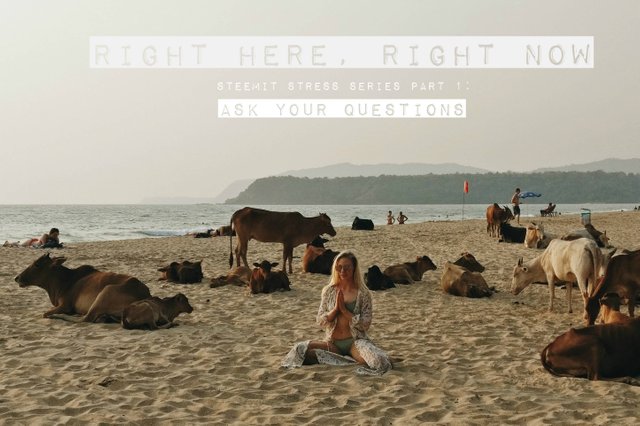 What do you want to know about stress?
As a Stress- and Relaxation Coach I am now starting the Steemit Stress Series Right here, right now and will in the coming weeks post several articles about different aspects of stress, relaxation and mindfulness.
I want to highlight the questions that you are interested in. Please comment and write your questions below or message me on Steemit.chat @givemeyoursteem
Looking forward to this and hope I could help spread some interesting facts and awareness of how we can both prevent and handle stress!
Take care <3
Moa