Hey steemian,
I tried a new recipe of granola and I want to share it with you. It's so yummy and it's inspired by my favorite chef, Ottolenghi.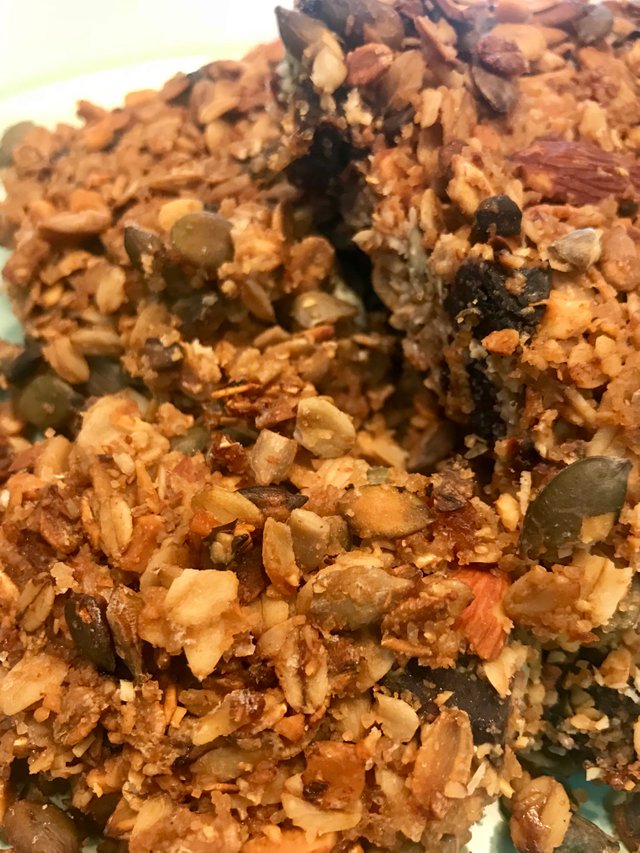 Ingredients:
Dates pitted
Oat flakes
100 g brown sugar
100 ml honey
Cinnamon
Nutmeg
Orange zest
200 g butter melted. I used coconut butter.
All kind of seeds and nuts (depending on your stock)
Melt the butter with sugar. Add cinnamon, nutmeg and orange zest.
Preheat the oven at 180C.
Mix butter with seeds and nuts, dates and oat flakes.
Bake for 35 minutes.
Leave it to cool completely (it will crumble if you don't), than cut it.
Enjoy with yogurt or just as it is!
FoxxyCat