Hey Steemian,
Long time, no see...well, not so long...
I've been quite busy these days. I had a short escape from Bucharest. Went to Cluj, a nice city from Romania and discovered a lot of beautiful places, including one that serves only eggs based dishes.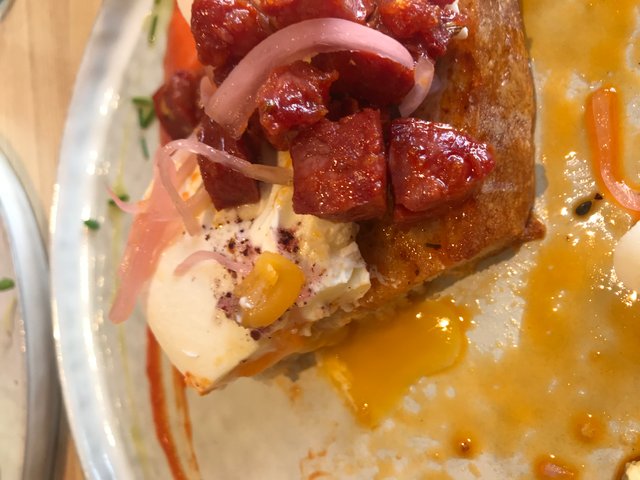 And you know that I love eggs! A LOT!
The recipe is inspired from their menu and it's perfect for breakfast/lunch/brunch.
You will need a very good bread, sourdough.
2 eggs to be poached.
Chorizo chopped and fried for 2-3 minutes.
Some red onion pickled
Red pepper jam
Take the most beautiful plate and let your spirit free 😉 when you set the dish.
Enjoy! Hope you do as much as I did.
FoxxyCat