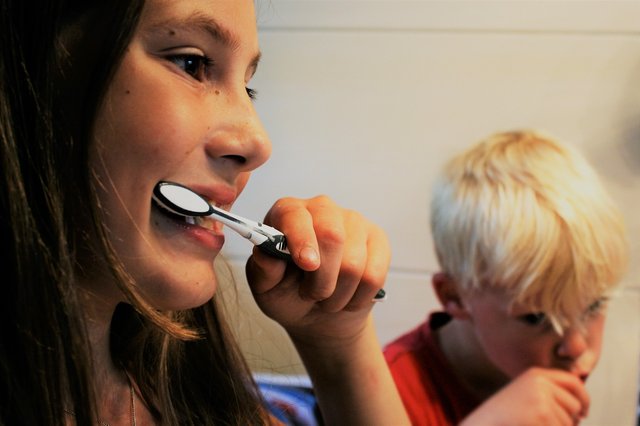 [Pixabay CC0 license]
Many of us already know the importance of brushing our teeth twice daily. But due to vigorous activities that take our time and stresses us out, some people brush their teeth once per day.
Just to serve as a little reminder is the reason why I made this post. Brushing your teeth twice on daily basis will help prevent bacteria build up that are capable of causing cavity.
Since the formation of dental plaque is a natural continual process which could result into tooth decay, brushing of the teeth twice daily will help remove food debris that has gathered during the day before bacteria starts acting on them.
The accumulation of food pigments can change the color of the teeth, but brushing twice daily can help remove some of these pigments before they are absorbed into the pores of the teeth.
Lastly, brushing twice daily helps improve your general health by giving you fresher breath, prevents gum diseases, protects the gum and prevents tartar build up.