"I'm not happy with your ECG results. I want you to go to A&E immediately!"
A few weeks ago I was invited to undergo some tests to determine my potential risk of a heart attack. It's something being rolled out for people my age in the UK by our fantastic National Health Service (NHS). It all starts with a short interview and some blood being taken by the practice nurse. Now when I say practice nurse she's not a trainee, doctors premises are called practices in the UK because Dun dun dun they practice medicine there. One week later I was back for my results and as I expected, my liver, kidneys were fine however my Cholesterol was 7 which is a bit high. I've always struggled with that and so the nurse prescribed me Atorvastatin to help reduce the Cholesterol level. It was at this point I made the fatal mistake. I mentioned that I seem to get out of breath fairly easy after a bit of activity like a long walk with the dog. The nurse immediately made an appointment with the doctor and took more blood!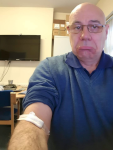 Now I haven't seen a Doctor in over four years apparently? So this was going to be quite a novelty for me, I was seriously looking forward to it, Oh you naive fool Peter the doctor said she could see nothing untoward in my blood tests but she would like me to have an ECG just to be on the safe side. The following week there I am, on a couch, bare-chested hooked up to a machine. The whole process was over within five minutes and I made my way to work. Having said hello to my work colleagues, turned my monitors on and set up my Laptop I'd just sat down to sip a cup of tea when my mobile rang. To my surprise, it was the doctor! Now, this is unusual, normally you'd only get the receptionist or if you were really honoured the Nurse but the Doctor calling is slightly out of the ordinary. "Hello, Mr Cannon. I've had a look at your ECG results from this morning and I'm not happy I'd like you to go immediately to A&E and get them to check you over." my mind racing I started to protest slightly to which the doctor responded "I can speak to your employer if you like? I really think you should go to the hospital." pretty worried I replied that it wasn't necessary, I was perfectly able to leave and would make my way to the local hospital.
Seven Hours!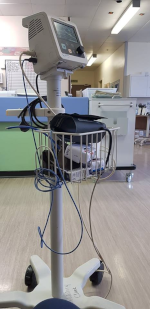 At the hospital I went to book in and explained how I'd ended up in A&E at my doctor's request. Now I thought I was pretty clear in the long and boring story I had just given the girl behind the bulletproof glass but obviously not? "So what's wrong with you?" she said. "Apparently I'm having a heart attack!" I exclaimed deliberately loudly so that most of the zombies the other side of the glass could hear. "Oh, OK then. Please take a seat in the waiting area." she said. OMG? Really? My Doctor thinks my heart is about to go into spasms any minute and you want me to take a seat with all the cut fingers and broken toes? and so started my seven-hour ordeal of waiting, waiting and more waiting interspersed with two lots of blood being taken another ECG, blood pressure standing up, blood pressure lying down and a chest Xray. The diagnosis?
THERE'S NOTHING WRONG WITH MY HEART!
You could argue "Better safe than sorry Pete but seven hours without anything to eat or drink I have to say it wasn't one of my most enjoyable days. I would like to say: "If only I hadn't mentioned getting breathless!" but then that's how lots of people die or fall ill suddenly to everyone's surprise because stupidly they don't say anything.
If you feel unwell, get it checked out even if it means being bored out of your tiny mind waiting.