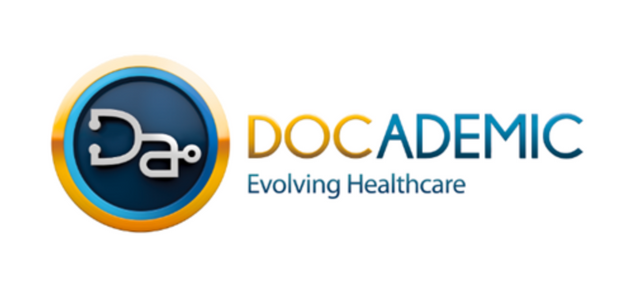 Today I want to just point to another great project that shows the innovative potential of blockchain based or blockchain related services.
talk to a doctor, right now 👍
Docademic is a real Online Health Service that is already existing for quite a while and is providing immediate first help (medical assistance in form of medical advice) for people who seek help but have no medical services within their reach. Only with their smartphone they can get free live help via an app that you can download for free here: https://mtc.docademic.com/
When starting the app you can simply connect yourself with one single touch on a button the centre of the screen, and it will connect you with a real medic who will try to understand and help you with professional advice.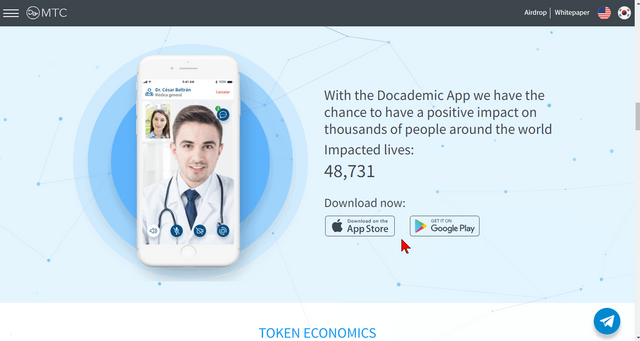 They also provide a secondary tools page, where you can find information about airdrops, prices, exchanges etc etc.
https://mtc.tools/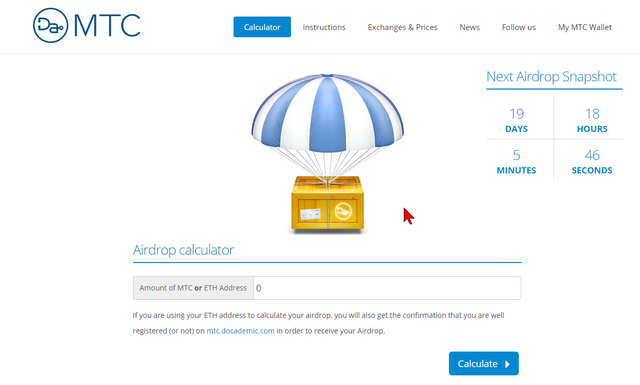 how do they finance it?
The idea is a win-win concept where the users provide anonymous statistical medical information using the app which is of great value to companies in the field of pharmaceutics and the health care industry and organisations in general etc. - it is an exchange so to say.
Additionally, you can get further help using paid services, etc.
Health data on the blockchain is the product MTC sells, while thus it can provide first help for free.
What makes MTC interesting is that it is an already existing service, conrary to many ICOs it is a working product, and they had a great start a few months ago, were featured in Forbes and on TV, CNN, etc.
perfect time for investing: right now!
Currently, due to the major price drop in Cryptocurrencies, it's the perfect time for buying MTC-cryptocurrencies
on one of those exchanges: topBTC, Idex etc (see MTC-website),...
MTC started in South America and are now establishing to operate in the United States.
They even plan to start in Europe at the end of this year 2018.
Additional information:
If you already have MTC and you would like to participate in the Airdrops you must register your eth address here:
https://mtc.docademic.com/register.html