What is in your water
"Tap water is treated with a large number of chemicals in order to kill bacteria and other microorganisms. In addition, it may contain other undesirable contaminants like toxic metal salts, hormones and pesticides, or it may become contaminated by chemicals or microbes within pipes (e.g. lead, bacteria, protozoa)."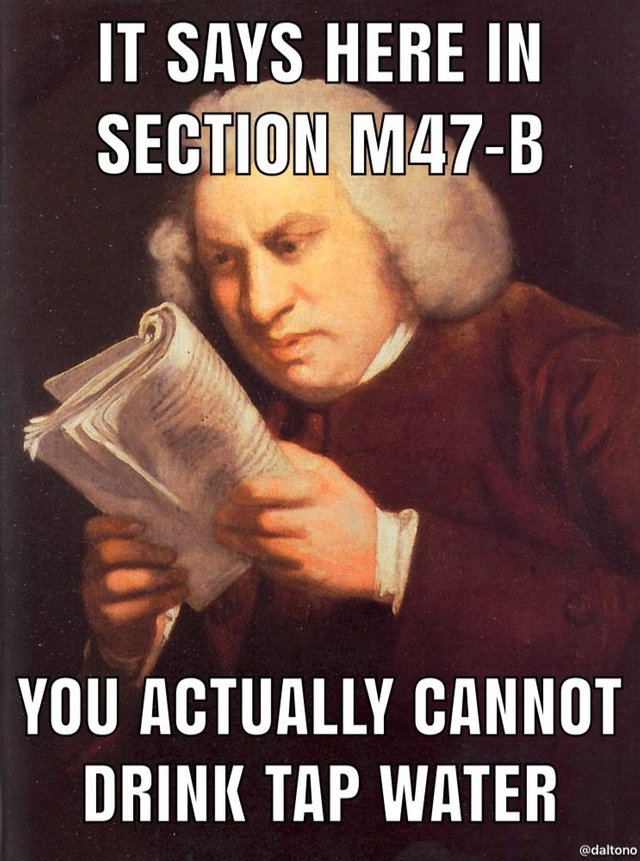 Distilled Water
"During distillation, the pure H2O is boiled out of its contaminants. ... So, as the water (with its contaminants) is boiled, the pure water turns into steam and is captured and cooled and thus becomes distilled water. This water is water alone with nothing else attached"
—
Don't believe the fear tactics being spread online about distilled water leaching all of your valuable minerals. Distilled water actually enhances mineral absorption in the body contrary to popular belief.

Organic Minerals vs Inorganic Minerals
There are two types of minerals, organic and inorganic. Humans have a biological affinity towards organic minerals. Most organic minerals for our bodily functions come from plants. Plants convert the inorganic minerals from the soils to a useful organic mineral. If there is not a true organic mineral balance inside the cells of muscle, blood, and bone substructures, there will be issues. The body will began to spasm, twitch and cramp, eventually deteriorating to a full rigor complex or complete even failure.
Tap water introduces a variety of inorganic minerals, which our body has great difficulty absorbing. Their presence is known to cause many degenerative diseases, such as hardening of the arteries, arthritis, kidney stones, gall stones, glaucoma, cataracts, hearing loss, emphysema, diabetes, and obesity.
It comes to no surprise that the body prefers the richest organic minerals instead of inorganic minerals from tap water. Even if human tissue miraculously developed the ability to absorb inorganic minerals from tap water, it would take an enormous amount of tap water to supply the bare minimum of mineral quantities for everyday human functions. We are talking over 7 gallons of water daily just to barely get by.

The Solution
As I previously mentioned, drink distilled water instead. When inorganic minerals are removed from tap water by the process of distillation, the result is remarkable. Distilled water does leach minerals from your body, but ONLY inorganic minerals. Those are the ones we do not want in there anyways. You may want to add organic minerals to your freshly distilled water, however it is not required if you are eating a balanced diet with many plant-based whole foods.
I highly recommend this small, at-home distiller so that you do not have to constantly buy water. Plus you will know for sure that your water was distilled properly since you did it yourself.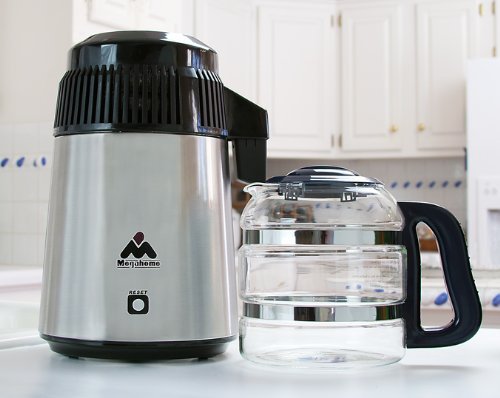 Here is a link for the Megahome Countertop Water Distiller
$230 on Amazon

If you wish to add minerals to your water, I recommend Trace Minerals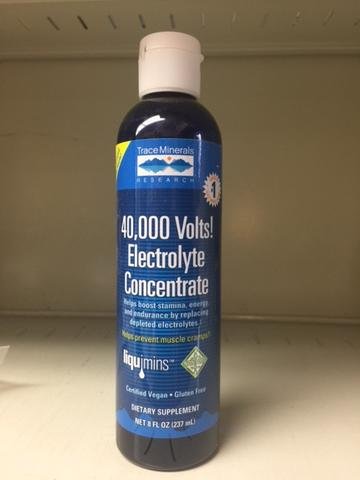 Electrolyte Blend
$13 on Amazon

Thank you for taking the time to enlighten yourself about one of the most important things in your life, WATER. Any and all questions, comments, and concerns are more than welcome.


Best Regards,
@daltono


—

—

—

—

—

--