How to assimilate the food that you eat and also get a protection if you are taking antibiotics with this organism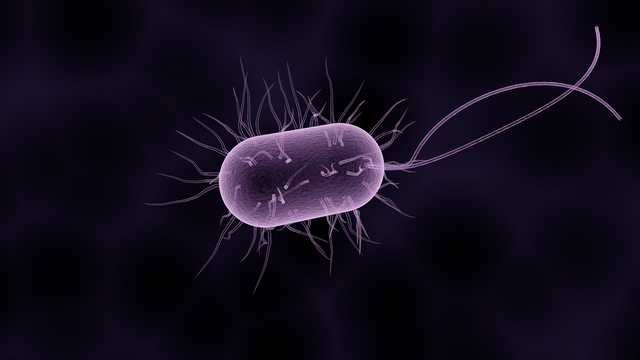 Pixabay
A photo of a Bacillus
Our intestines have a balance of fauna within it's environment. It has a healthy amount bad and good bacteria in it that makes us also healthy by making these organisms work for the proper digestion and assimilation of the nutrients of the foods that we eat plus a protection from the toxins caused by bad bacteria which it also fight to maintain a health balance plus a bonus effect if we are taking it regularly with our diets.
I am talking about the good bacteria that is called a "Lactobacilli", and in this instance we can get it from the stores where it is available. It has about 5 billion bacteria in a small bottle. You can also get them from yoghurt and other good bacteria fortified foods,, drinks, or milk. The action of this bacteria is to eat the foods that you eat especially the vegetables, as they are also needing nutrition.
Now the thing is that they also fight bad bacteria in your gut. What happens is that they diminish the numbers of these bad bacteria. Remember that bad bacteria will not be called "bad" for no reason. They produce toxins that can cause serious infection to our gut. It is the reason that taking antibiotics for an extended period of time or taking strong antibiotics is causing the death of both good and bad bacteria, but the bad bacteria rebounds to thrive immediately causing a rise in toxins and will finally make a person ill.
A sample of source where you can get good bacteria for your gut
| Sample brand | Live Lactobacilli as main ingredient |
| --- | --- |
| | |
When the good bacteria fights the bad bacteria, they both die, the good bacteria then will release the nutrients from its body which is then absorbed by your body through your intestines. It is like having another stomach to process the foods that you eat but even better as the nutrients they release is readily more assimilated and in pure form. So it is better to take them or include them in your diet most especially when you eat vegetables.
The amount of bad bacteria also diminishes. the bad bacteria is the cause of the foul smell when we poop and pass gas. So we can improve our fart smell (Bonus side-effect) by taking in more good bacteria. In fact, your fart smell will be almost undetectable when you drink "Yakult" for example everyday or often. If there are other brands in your area that you can purchase, then use it. You can absolutely tell if it is working or not fake or you are given an adequate amount if your fart smell improves or becomes almost odorless for yyou and or the people around you.







My recent article on Health
https://steemit.com/health/@cryptopie/is-it-advisable-to-take-painkillers
My nieces and a nephew on Life
https://steemit.com/life/@cryptopie/these-are-my-nieces-and-a-nephew