Here's a shot of a stopping point that I love in the woods near where I live. It's been really a great feeling to get back out there after a long winter, biking with a growing sense of being alive and healthy.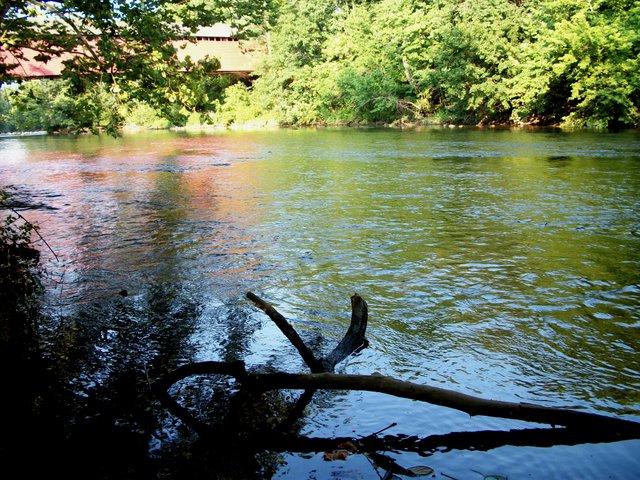 I've also gotten three days of working out at the gym, and at home with the little bit of equipment I have in the basement. It isn't easy for me to admit that I slipped a lot with my workouts over the winter months, because that is a rare thing for me to disregard doing for more than a short period of time, even though I'm a retired senior citizen.
These beautiful Spring days are such a welcomed relief, and a great motivational factor.
Here's another shot in the woods closer to the City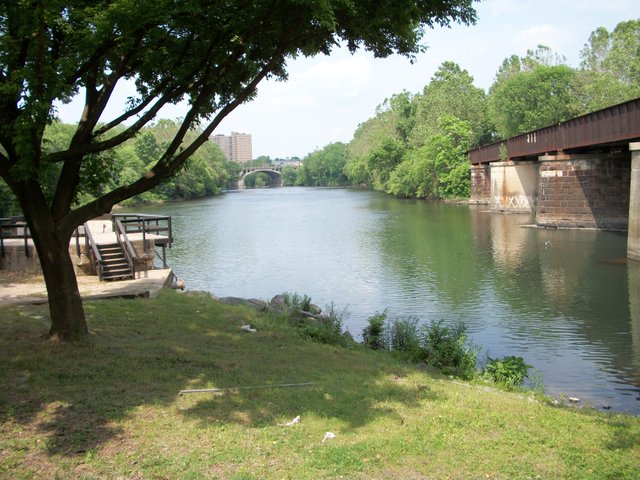 That old train trestle bridge that you see in the picture has had the tracks removed, or just paved over to comfortably inter-connect to the very long biking and hiking trail we're fortunate enough to have passing nearby. Which 'few' people seem to take advantage of, from what I can see.
This trail actually connects with others that can lead you right to the Appalachian Trail...so in reality, if you're hiking it, you can travel north or south for hundreds of miles :~)
Whenever I'm out there biking, it is rare that I pass another person, even after many hours on the trail. No wonder there are so many fat and unhealthy looking people around here.
I sat outside of a small local Mall in the past, counting the amount of overweight people compared to thin...my count averaged: 10-13 Fat and 1 - 2 thin. 'THAT' is so sad, in my opinion.
Oh well, I guess the owners of the Fast Food chains are happy enough; I always see them doing a thriving business with their Super Sized menu items.
Have a pleasant day.