How often in our life, in our daily internal and external struggles, do we face our problems alone? We try to do it all. It's easier, we think, to "pull ourselves up by our bootstraps" and muck on. But, I have a secret for you. People who are happy know this truth: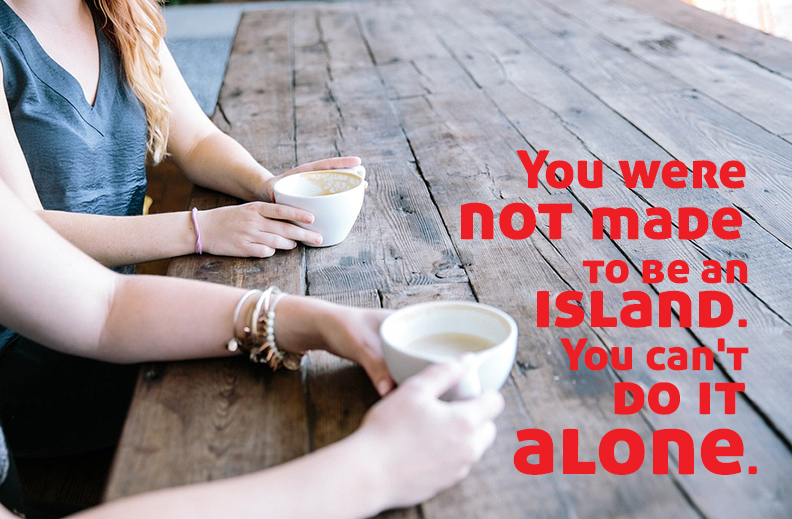 Why is it hard to sincerely include others in our life, our goals and our related struggles to reach them?
I can't say what the statistical reasons are, but I do know what my reasons are.
I sometimes think, why should people care about my goals and struggles? They are busy with their own.
I don't want people to have an accounting of my failures.
Truthfully, sometimes I don't really want accountability to reach my goals.
People won't fully understand who I am or where I'm coming from.
I feel too busy and mentally fatigued with my daily life to cultivate deep relationships outside my family.
Never-the-less our need for community runs deep
Truly, if you want to be happy, you need others to serve and to love. If you want to feel loved and accepted, you'll need to let others in. Be vulnerable enough to let others see your true self. And, if you want to develop a habit to choose happiness in the midst of struggles, you'll need the help and accountability of others.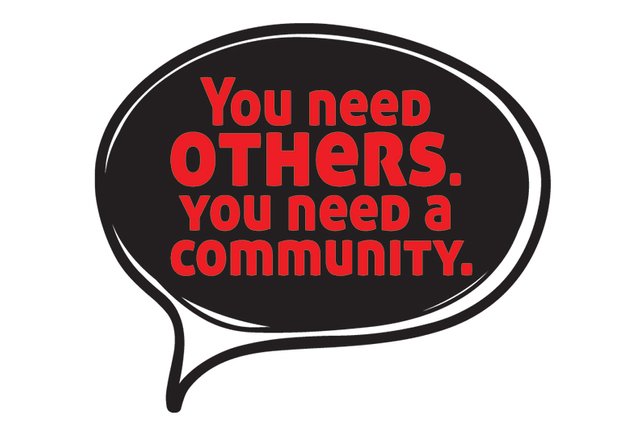 "When people join groups where change seems possible, the potential for that change to occur becomes more real. For most people who overhaul their lives, there are no seminal moments or life-altering disasters. There are simply communities–sometimes of just one other person—who make change believable."
--The Power of Habit
Does Steemit help you feel not alone?
This is the obvious question in posting this article on such a robust online community. Does Steemit provide the accountability and connection to help you reach your goals, to provide opportunities to help others, to feel known?
Is Steemit part of your happiness equation? I'd love to know your thoughts! @allforthegood
In case you missed it
Simple Secrets to Happiness #1: You Can't Do It All (PLUS a giveaway)
Simple Secrets to Happiness #2: You Can't Will Yourself to Be Happier
Simple Secrets to Happiness #3:Build the Right Habits
Simple Secrets to Happiness #4: Stop Complaining
Simple Secrets to Happiness #5: GRATITUDE, the magical attitude
Simple Secrets to Happiness #6: Adults Need Recess too!
Simple Secrets to Happiness #7 You can't control others.
Simple Secrets to Happiness #8: 100% is Impossible!