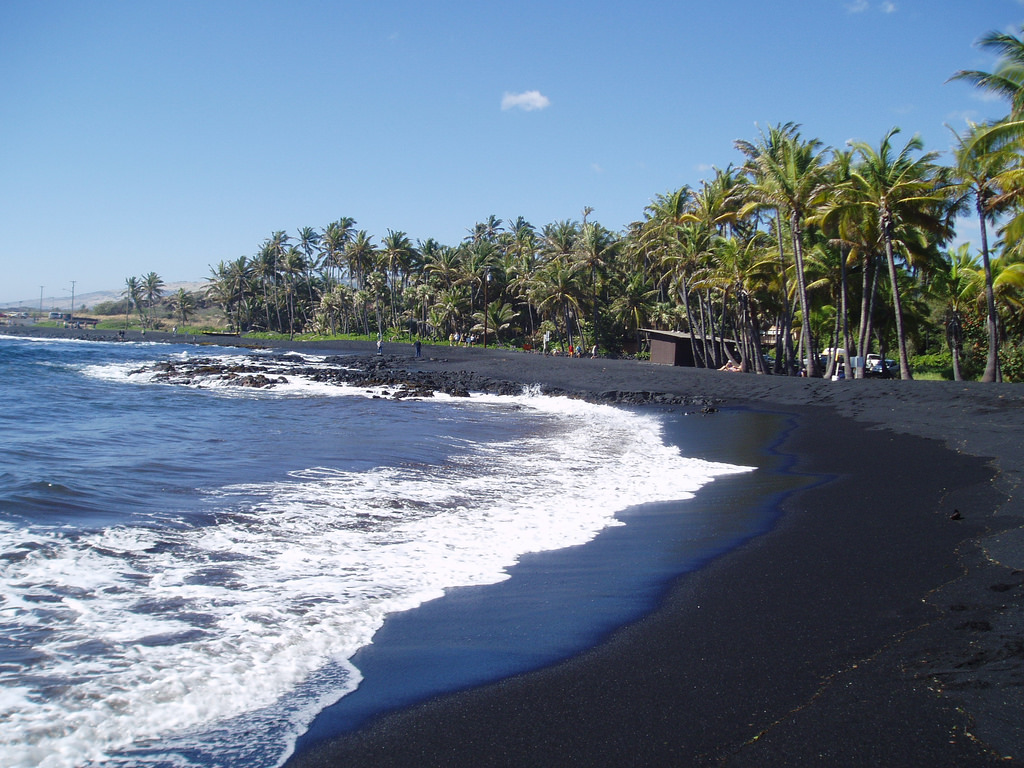 No fruits today, ladies and gentlemen. Today we discuss beaches. We shall start with one of Hawaii's most famous beaches, the black sand beach of Punalu'u on the south coast of the Big Island. For those who are staying on the Kona side of the island and driving to visit Volcanoes National Park, you will find the beach of Punalu'u an easy stop. It is a short distance from the Mamalahoa Highway (Hwy 11) near the town of Naalehu.
The black sand beach at Punalu'u is made of sand from the lava of the volcano. It is one of the only beaches on the south coast because most of the coastline is sharp lava rocks from the volcano. The blue water, white foam, and green coconut palms contrast with the dark black sand shore of Punalu'u.
Turtles recognize that this is a special place. Here you will see both Honu, the Hawaiian green turtle and occasionally the Hawksbill, sunning themselves on the sand and swimming in the waves. Turtles are endangered and very sacred to the native Hawaiian peoples.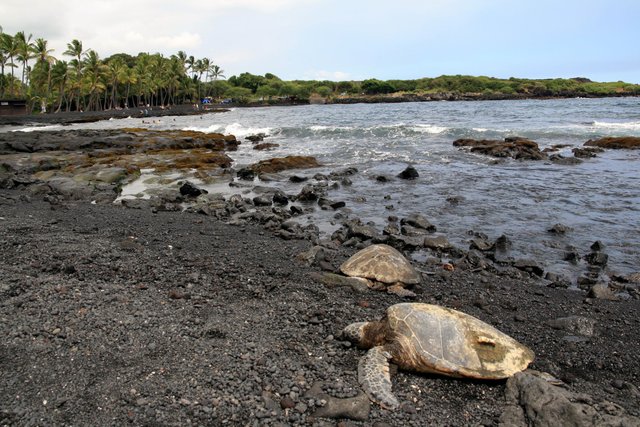 Honu, the green turtle, warming itself on the black sand. From Wikipedia on Creative Commons license by Brocken Inaglory.
Beach guides will tell you there is snorkeling also, and this is good on a calm day, but there are many days on the south coast when the surf is high or the wind makes the waters choppy. If you snorkel, stick to the protected part of the cove. Even in the cove, if there are waves, they can churn up the sand, so the conditions to snorkel at this beach are not optimum much of the time.
Most people only stay a few minutes, less than an hour, at this beach on their way to or from visiting the volcano. My advice is to spend longer at Punalu'u. You will hear the song of the waves in the coarse black sand and the song of the wind in the coconut palms above you. It is primitive, unformed paradise, that has been shaped recently in geological terms by the volcano that still actively forms the land a few miles further to the northeast.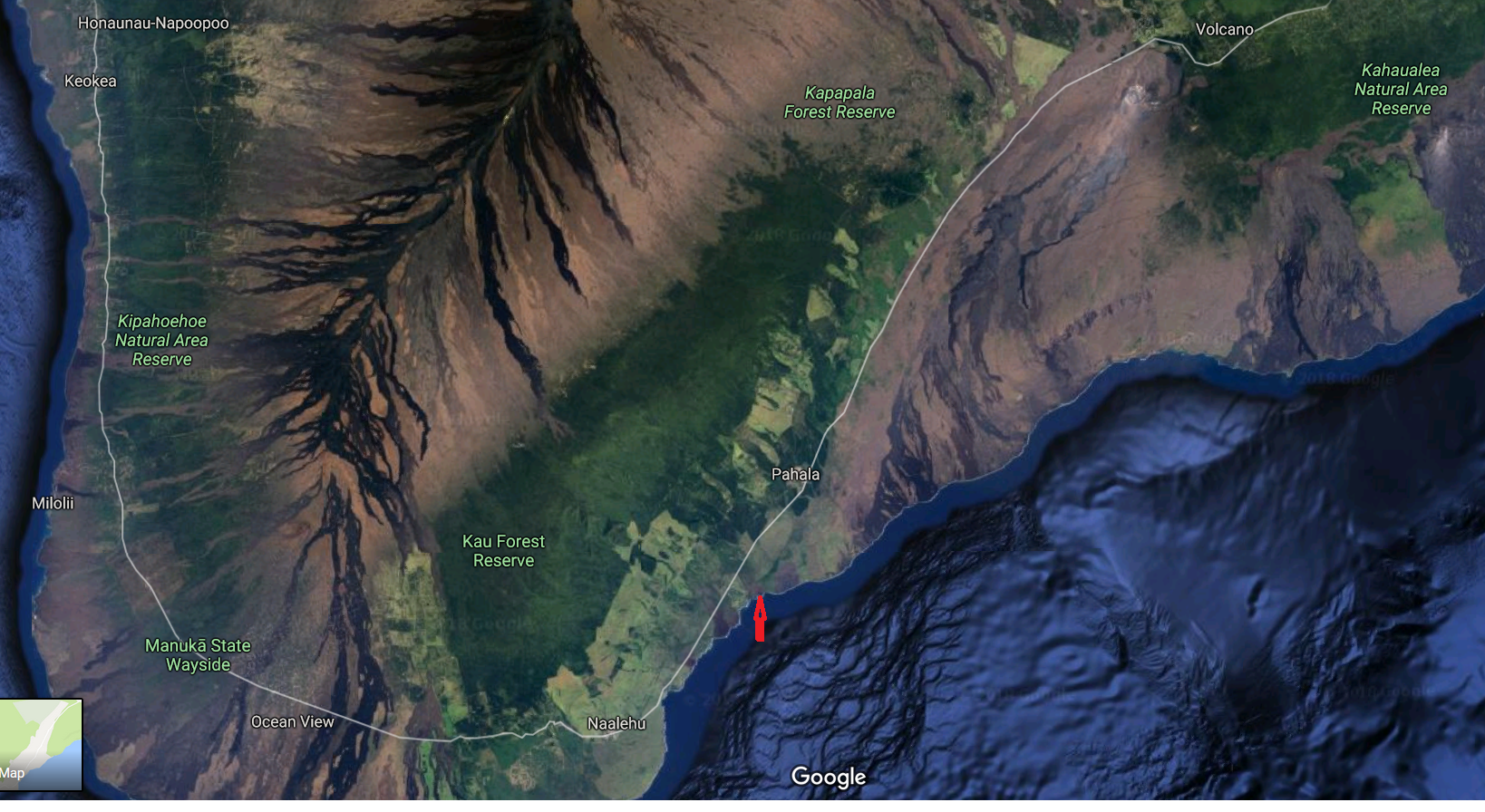 The red arrow points to this beach on the map.
Thumbnail picture: Flickr.com Creative Commons by Steve Cadman. Last picture: Google Maps