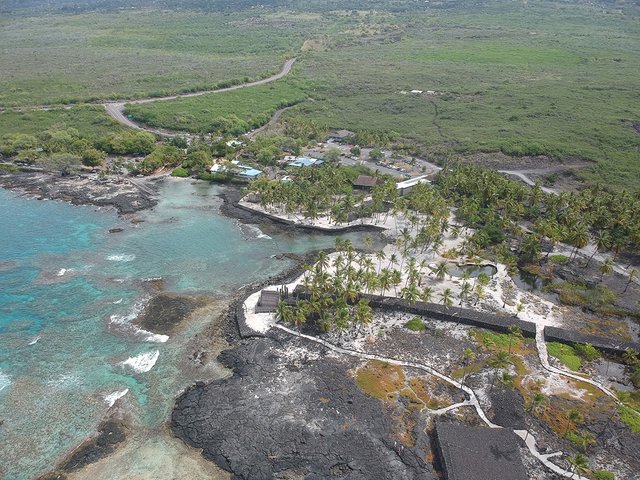 We went fishing with our friend from @fishhawaii yesterday and we went to the City of Refuge at Honaunau on the Big Island of Hawaii.
The drone photo is of the complex which is a must see if you go to the Big Island of Hawaii.
We went fishing on the rocks that are just out side of the photo.
We went early in the morning and drove to the beach access. Normally you have to pay an entry fee, but the Park Ranger waved us through because we came before they were ready to open.
This is one of the easiest access to a place where not many people fish.
It was a beautiful day and we will write about out fishing adventure in the following post.