Harmony.ONE - Investing, Holding, and Staking
Investing
As we all know, Harmony ($ONE) is one of the best products of recent times, and at the same time one of the most robust cryptocurrencies to invest. The fact that the market is constantly shifting to different positions and sometimes losing much value, especially due to Bitcoin, does not affect Harmony much and does not cause any price loss to its investors. Many people have lost confidence in cryptocurrencies, especially due to the bear season in the last year, and no longer see it as an alternative investment tool. But in fact, this situation does not fully reflect the truth.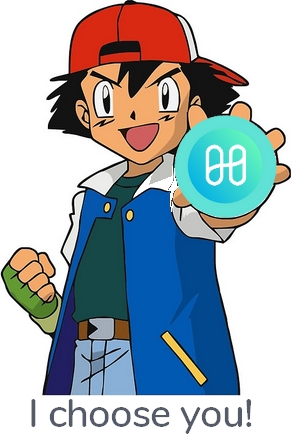 Harmony has not caused any financial damage to its investors, even after the IEO with Binance. As I said before, the cryptocurrency market is very volatile and sometimes all cryptocurrencies may suffer short-term value depreciation. But, if the cryptocurrency you're investing in really stands on solid foundations, the damage will be very short-term, and you'll continue to profit immediately afterward. Harmony is one of the strongest cryptocurrencies, and it proves us every time thanks to its team, technology, and a huge community. If you want to invest in cryptocurrencies, and you can't decide which one to choose, Harmony ($ONE) is the right choice for you in the medium and long term. Also, many people say that high-quality tokens using the BNB infrastructure can reach very high prices with BNB in the next bullish season, and I guess not everyone can be wrong.
You can use the following addresses to buy Harmony ($ONE):
Binance: (ONE/BTC) - (ONE/BNB) - (ONE/USDT) - (ONE/USDC)
Bitmax: (ONE/BTC) - (ONE/USDT)
Kucoin: (ONE/BTC) - (ONE/USDT)
Huobi Global: (ONE/USDT) - (ONE/BTC) - (ONE/HT)
Gate.io: (ONE/USDT)
Bilaxy: (ONE/USDT) - (ONE/ETH)
Bcnex: (ONE/USDT) - (ONE/BTC)
Hitbtc: (ONE/BTC)
Holding
If you've chosen Harmony ($ONE) to invest, you're very lucky, and it's in your best interest to opt for HODL rather than buy-sell to maintain that chance. We have been in the bear season for about 1.5 years, and if there is something that everyone agrees, it is not going to continue. In other words, in 2020, we will see a very strong and selective bull season than the old bullish. I said selective because now only the high quality and deserving cryptocurrencies can become the star of the bull season.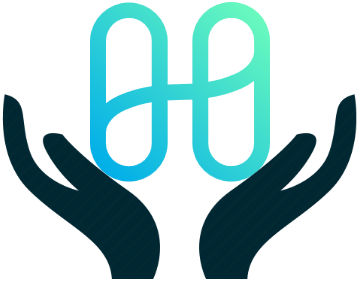 One of those cryptocurrencies is Harmony too. When you review Harmony's technology, continuous updates, infrastructure, team members and the entire Harmony community in general, you will understand more clearly what I mean. Those who buy and sell daily will not understand much of what I say, but those who will do medium and long term HODL will soon be able to see what I have said. So I say, if you want to invest in medium-long term cryptocurrency, Harmony should be among your alternatives.
You can use the following wallets to hold Harmony ($ONE):
For BEP2-based $ONE Token: Trust Wallet
For ERC20-based $ONE Token: MyEtherWallet
Staking
Staking an cryptocurrency means, gaining passively without risk of loss. So, you choose an cryptocurrency to stake, and you're investing in that cryptocurrency, making it locked for a certain period. During this time, depending on the amount of staking token you start to win passively. I think this is a great opportunity for those who plan to have an cryptocurrency HODL for a long time. Because you have the chance to make a big profit from the rising price by HODL and you will earn extra token without doing anything. Currently, many staking cryptocurrencies are available. Sometimes it can be really hard to choose from. You should not evaluate your choice only based on the stake rate or lock time. Also, considering the robustness and future of the cryptocurrency should be among the most important criteria.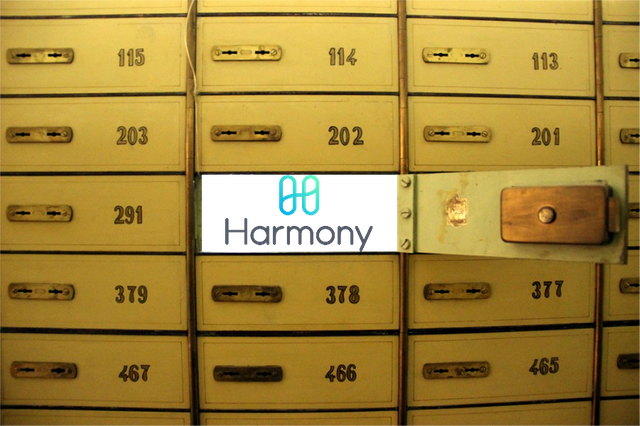 For the reasons I just said, choosing Harmony ($ ONE) for staking would be a smart move. Anyway, if you invest in a $ONE token, you'll soon know how much you've made the right choice, and you'll use extra methods like staking to earn more. If you have 1 million or more $ONE tokens, you can earn an average of 1200 $ONE per day by performing Node Staking. If you have less than 1 million $ONE tokens, the only staking option currently appears to be Binance. But the Harmony team says they will soon activate the smart contract-based staking option.
Guide to Harmony Node Staking
Harmony Staking (on Binance)
Final Words
In my personal opinion investing in Harmony ($ONE) will never upset you in the medium term. Make HODL in your wallet, start Harmony Node Staking, join the Binance staking program, or join the Harmony Smart Contract-Based Staking Program, which will be announced soon. After choosing Harmony as your focus, it will be much easier to decide what to do next. Nevertheless, accept what I say as an incentive for your research, not as investment advice.
This article was created by yenilmez86.