I'm posting about Week 3 a little late, I've been so busy (or sleeping hehe). Week 3 is another 8 day week, I figured why not, then Week 4 will be 7 days.
On Day 16 I stayed in my pajamas and took it easy, while still accomplishing a lot. But it was nice just to chill and do my things without having to get ready or anything like that. When you live with burnout, sometimes bathing and getting dressed can be stressful or overwhelming. I didn't even do my hair. I just got up, did my things, all day long, doing my BinkyProd related things and then went to bed. While most days I WANT to get ready properly, it was nice to let go and not bother with that or worry about it either. Besides, I work from home, nobody knows what I look like, pajama or super dressed.
Day 17 involved some binge watching. I'd fallen behind on some Corries (Coronation Street), so I got all caught up. On Day 18, I had a few triggers and a panic attack, so I made a list of people I can reach out to and call if I need to. They'Re the usual folks in my entourage, but I also know that if no one on there is available, I can always come on Steemit and post "Help! In the midst of a Panic Attack!" and I know many will come write reassuring words of comfort ;)
On Day 19 I wrote some positive changes since the last 5 years, which I realised is mostly in regards to healing and self-growth to becoming my greater version, rather than business related or anything like that. It actually prompted me to write that post for the P.O.P. contest and I got 1st prize for it too. You can check it out here: https://steemit.com/popcontest/@binkyprod/i-truly-deeply-and-completely-love-and-accept-myself-realising-the-positivity-within-me-my-entry-for-the-p-o-p-contest-26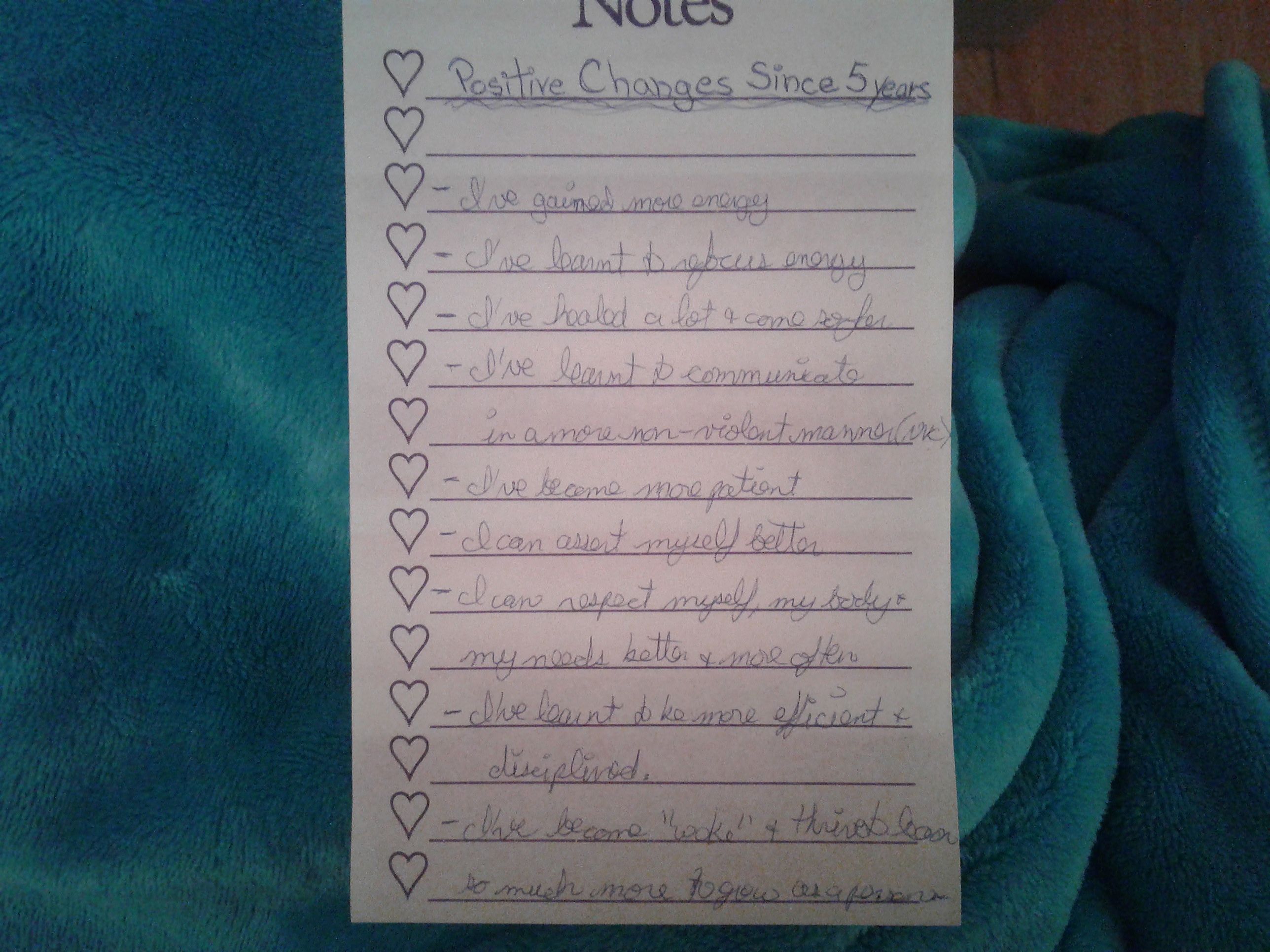 Up until now, I'd had really long days, as in 30 hour long days. It just happened. And I was fully respecting my body. Well, Day 20 I fell asleep early, like at 3PM and slept until 7AM the next day, thus sleeping a whole 16 hours. Of course I got up to go to the bathroom at some point and then feel right back asleep. But I did work through some negative thoughts that day. Instead of burning or flushing them though, I wrote the positive version and tapped about it.
On Day 21, I went out and got some movement going in my body. On Day 22 I started working on something that I only finished on Day 23, which was my Happy Playlist. While working on it, I moved around, danced a bit to some good music. Only on my Happy Playlist will you see Eminem alongside The Offspring, Sean Paul next to Rage Against the Machine, with some SWTOR music and Zelda stuff, Tryo and Loco Locas, Lady by Styx because it's my song with Frank from our first dance and a few other songs in there too.
I will make a separate post about this plalist because each song as a significance to me, and the order in which I put them follows a theme.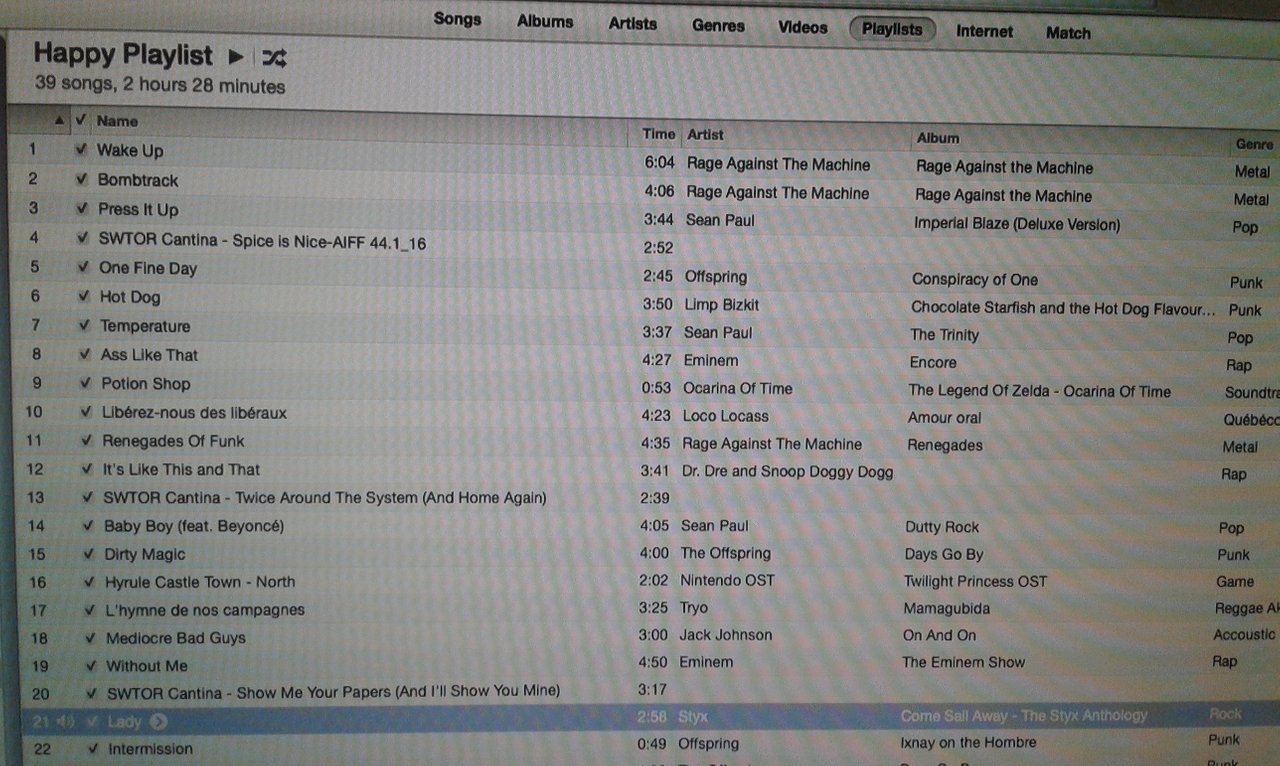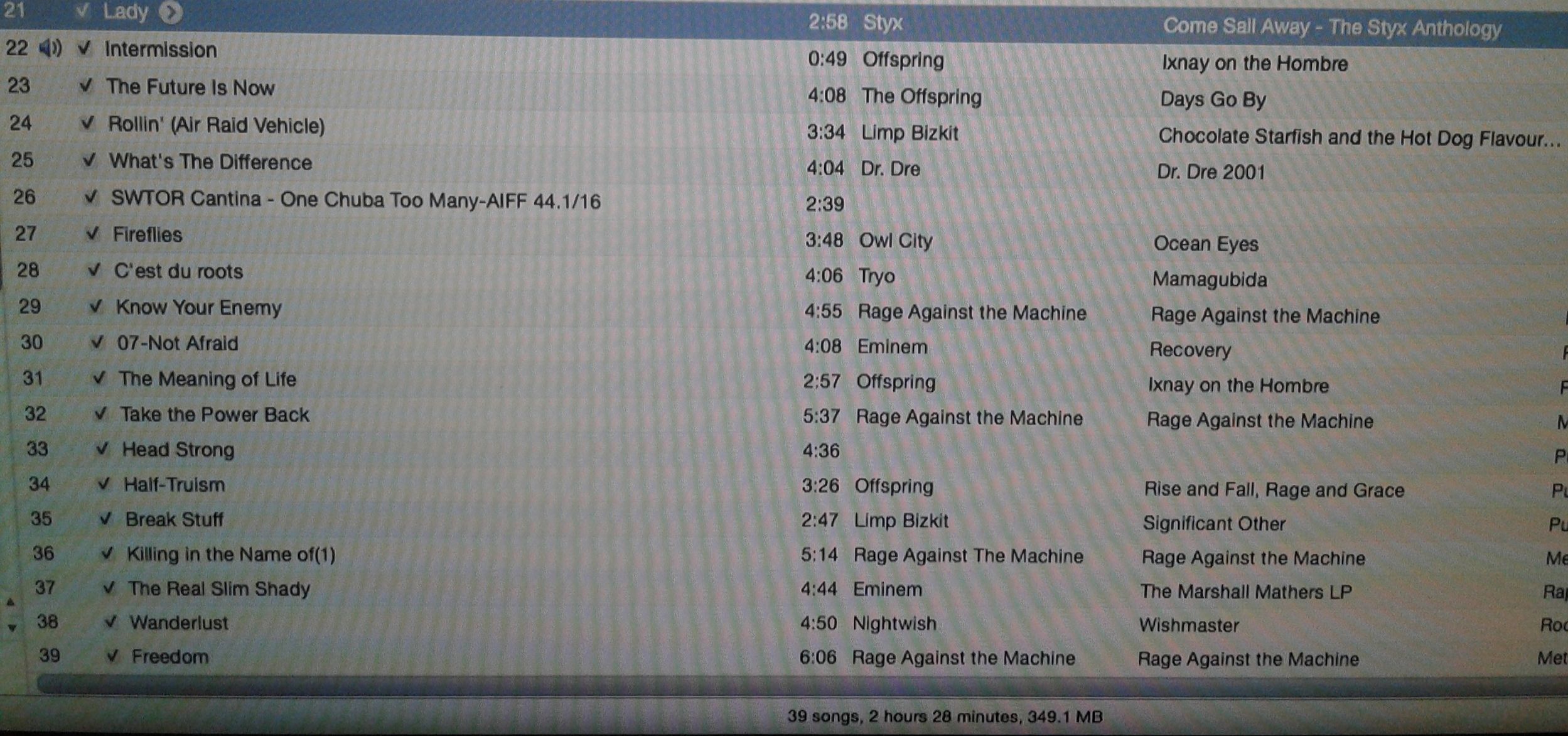 With only one week left, there is another challenge that Nyx Rising is starting in a week which should be fun to do. Here is what my list looks like up to date: