@AVOWAL IS NOW AN ENGINEER!!!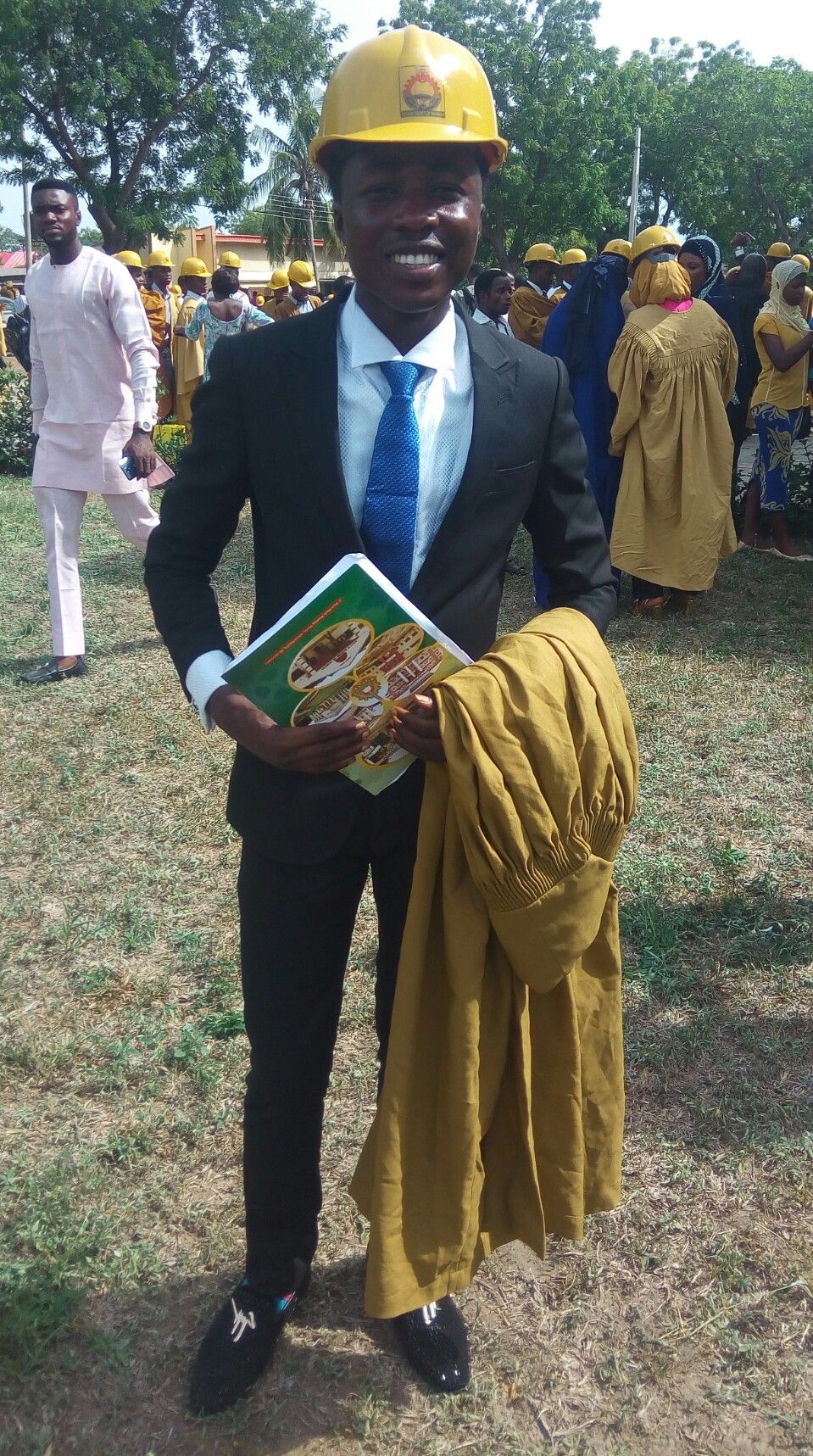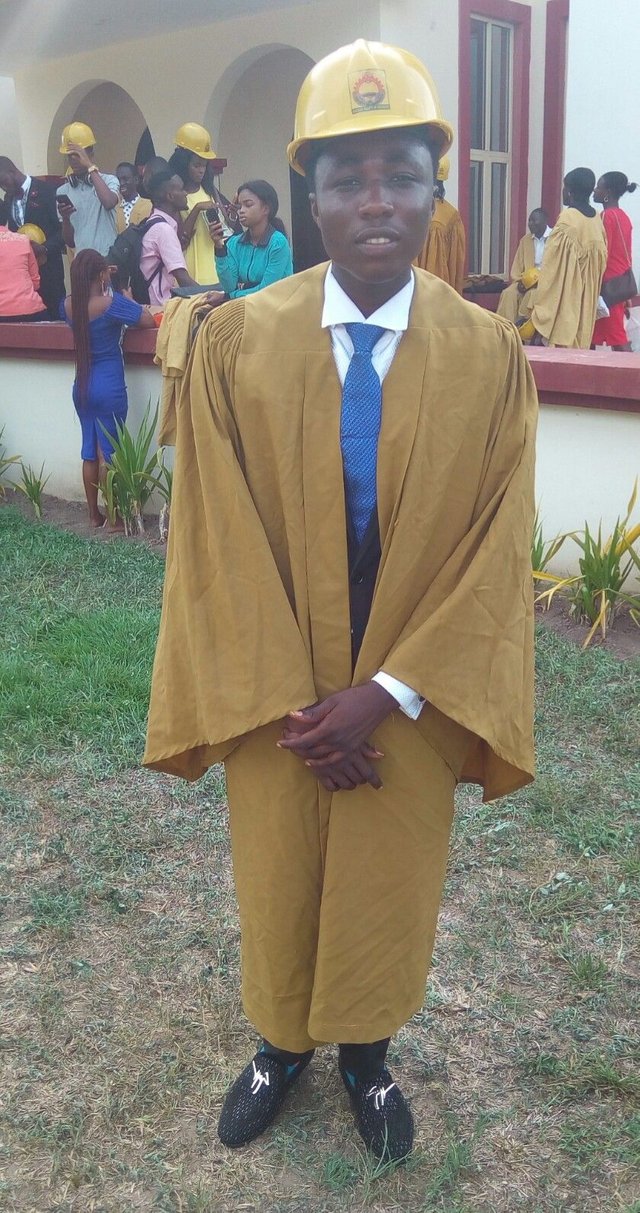 It's all joy yesterday, 9th of April, 2018 as I joined my colleagues to get inducted as members of Nigerian Society of Engineers. As a graduate of Ladoke Akintola University of Technology who studied Chemical Engineering at undergraduate level, it's a compulsion to be inducted as Graduate Engineer and the event took place yesterday.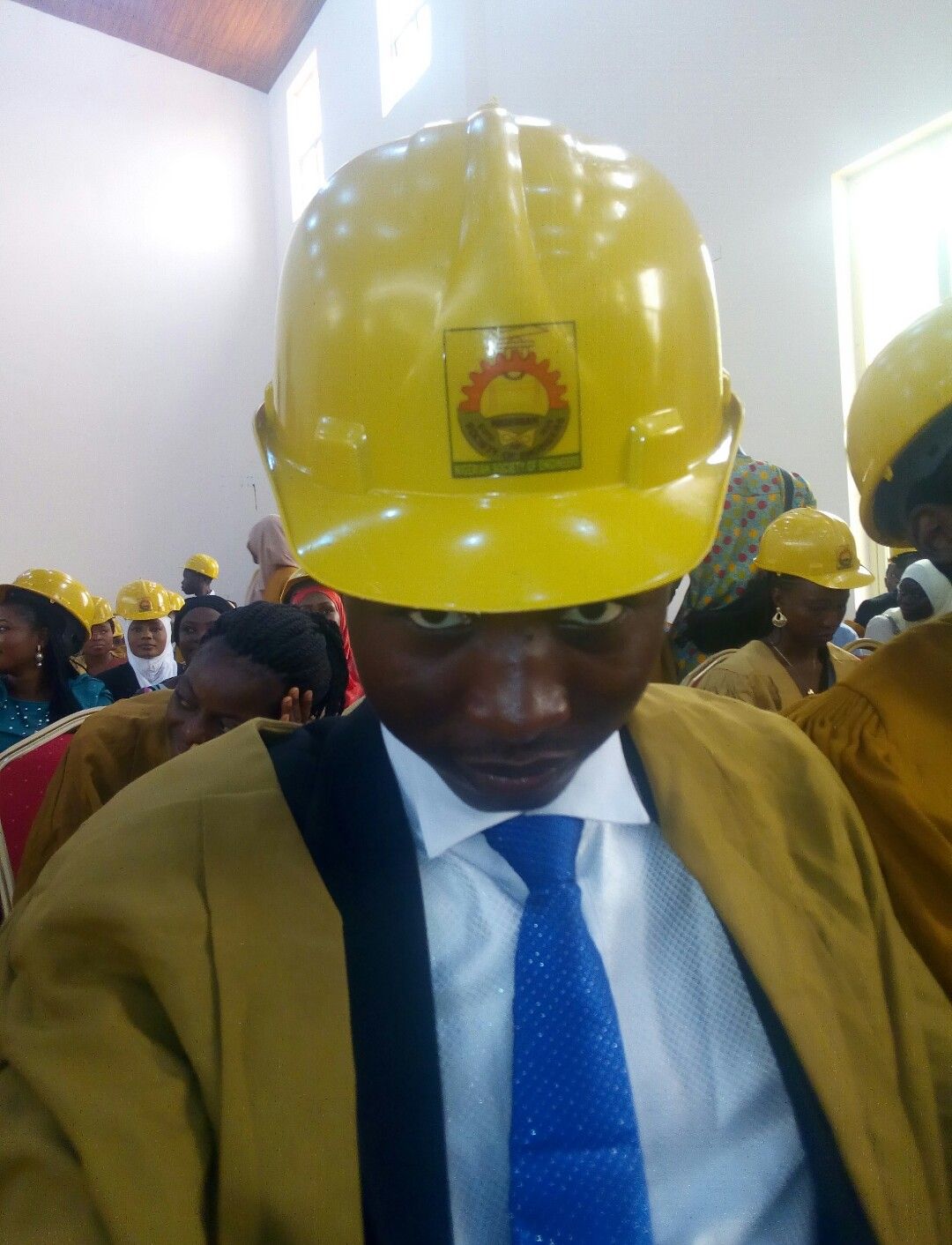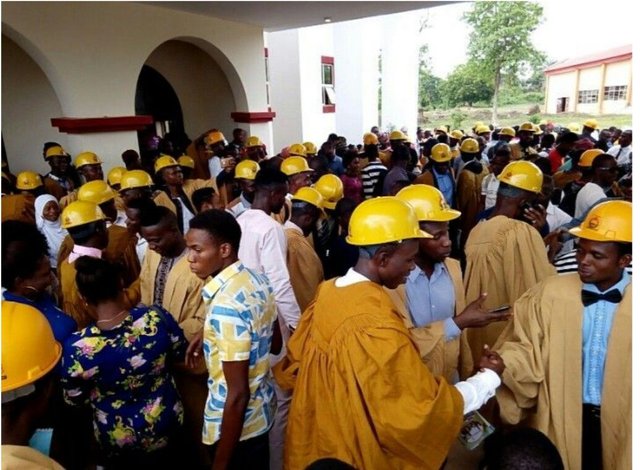 The induction was the 12th of its kind and was celebrated glamorously. Though the student of the school started their exams the same day but none of the activities was affected and those that were not having exams at the time of the event came to felicitate with us.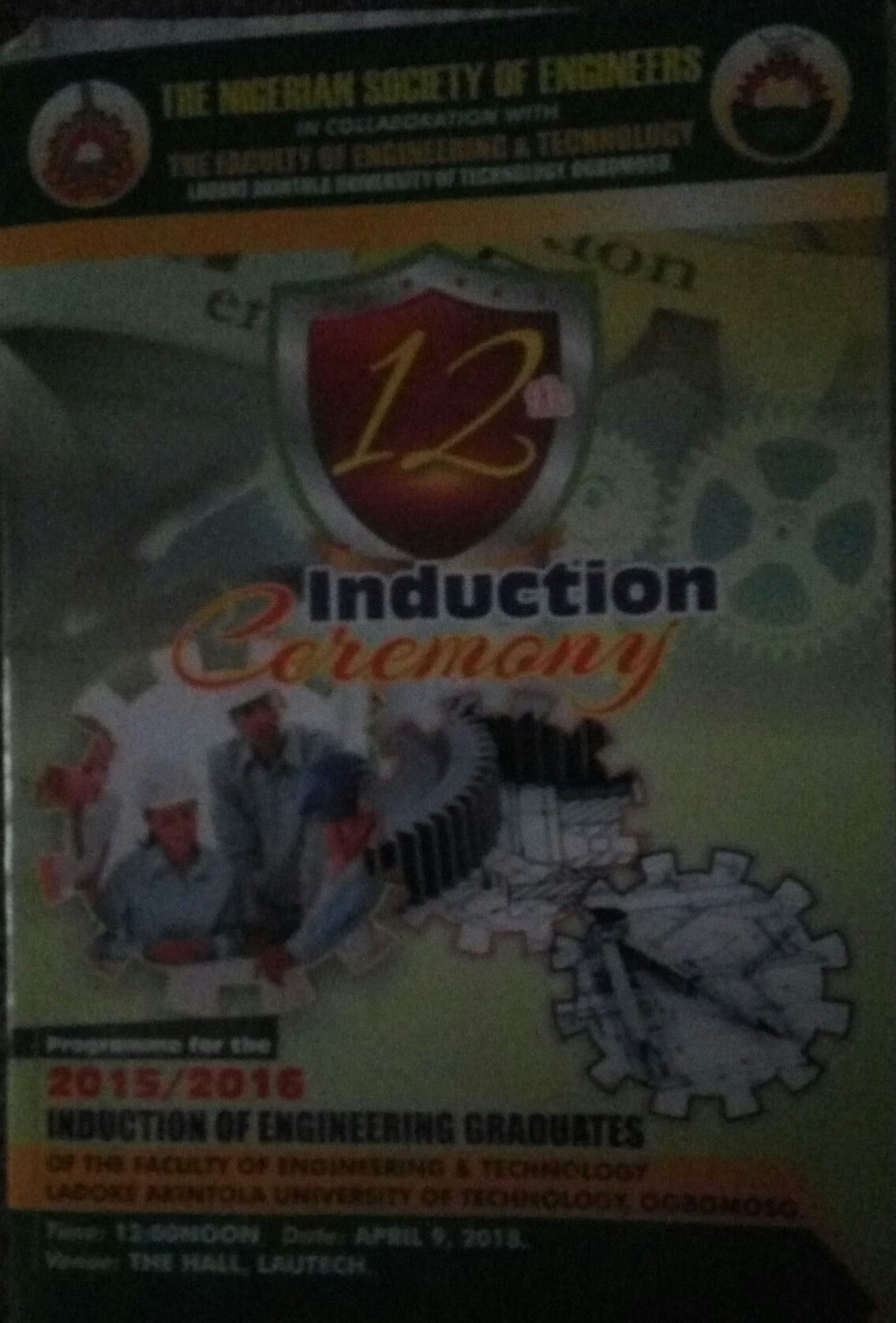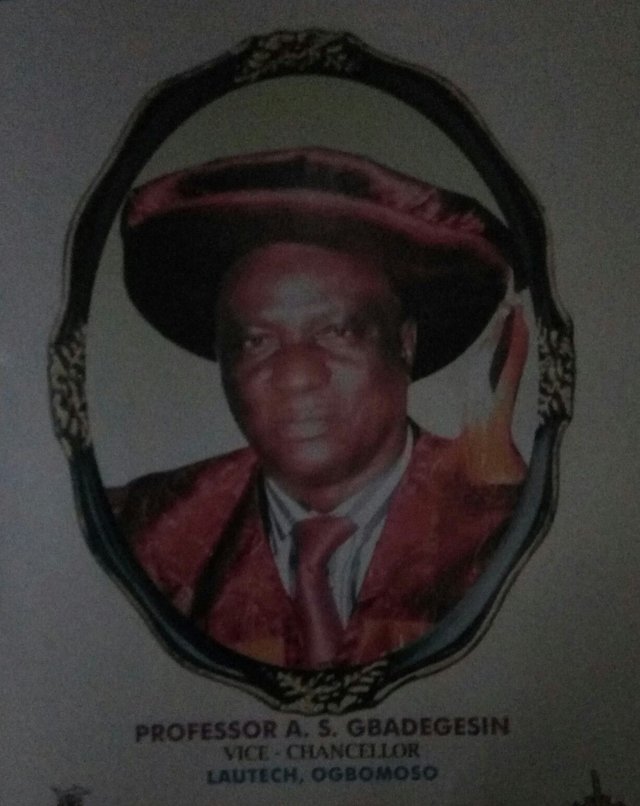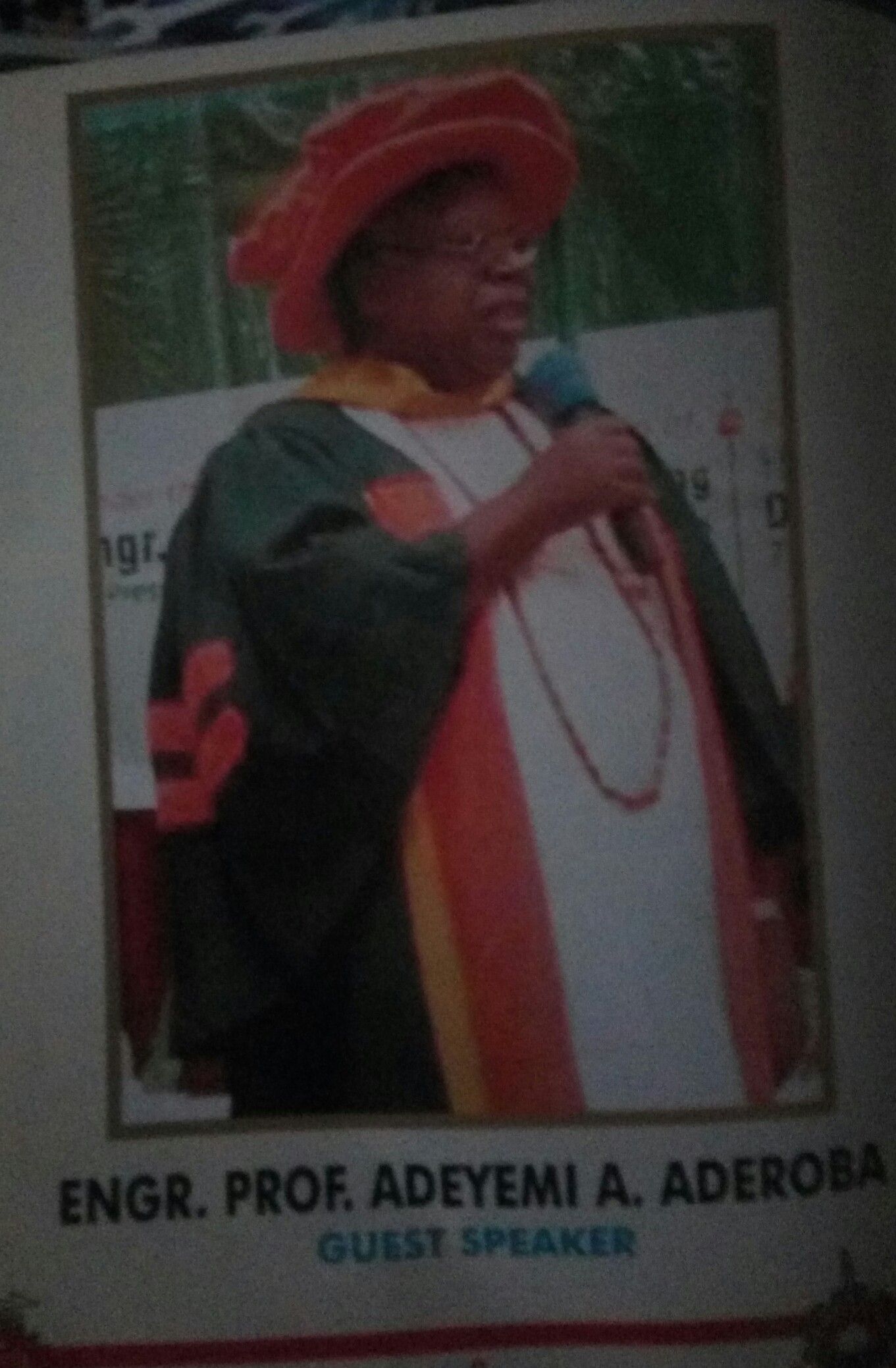 Dignitaries within and outside the school were invited to grace the occasion with ENGR. PROF. ADEYEMI ADEROBA as the guest speaker. He charged all newly inducted Engineers to be Entrepreneurs as well and never limit their shores to the scope of their engineering skills. The man is a good orator and a comic speaker. It was all fun listening to him.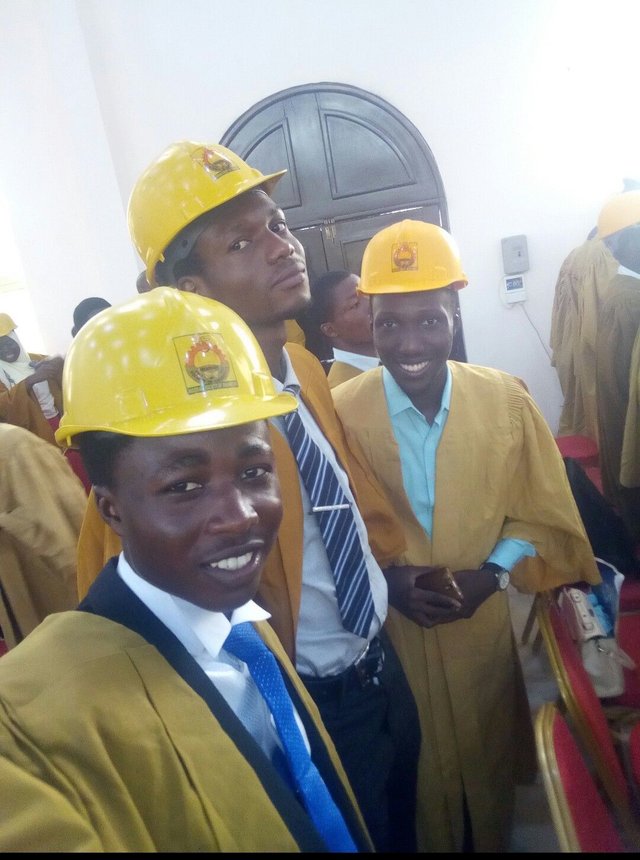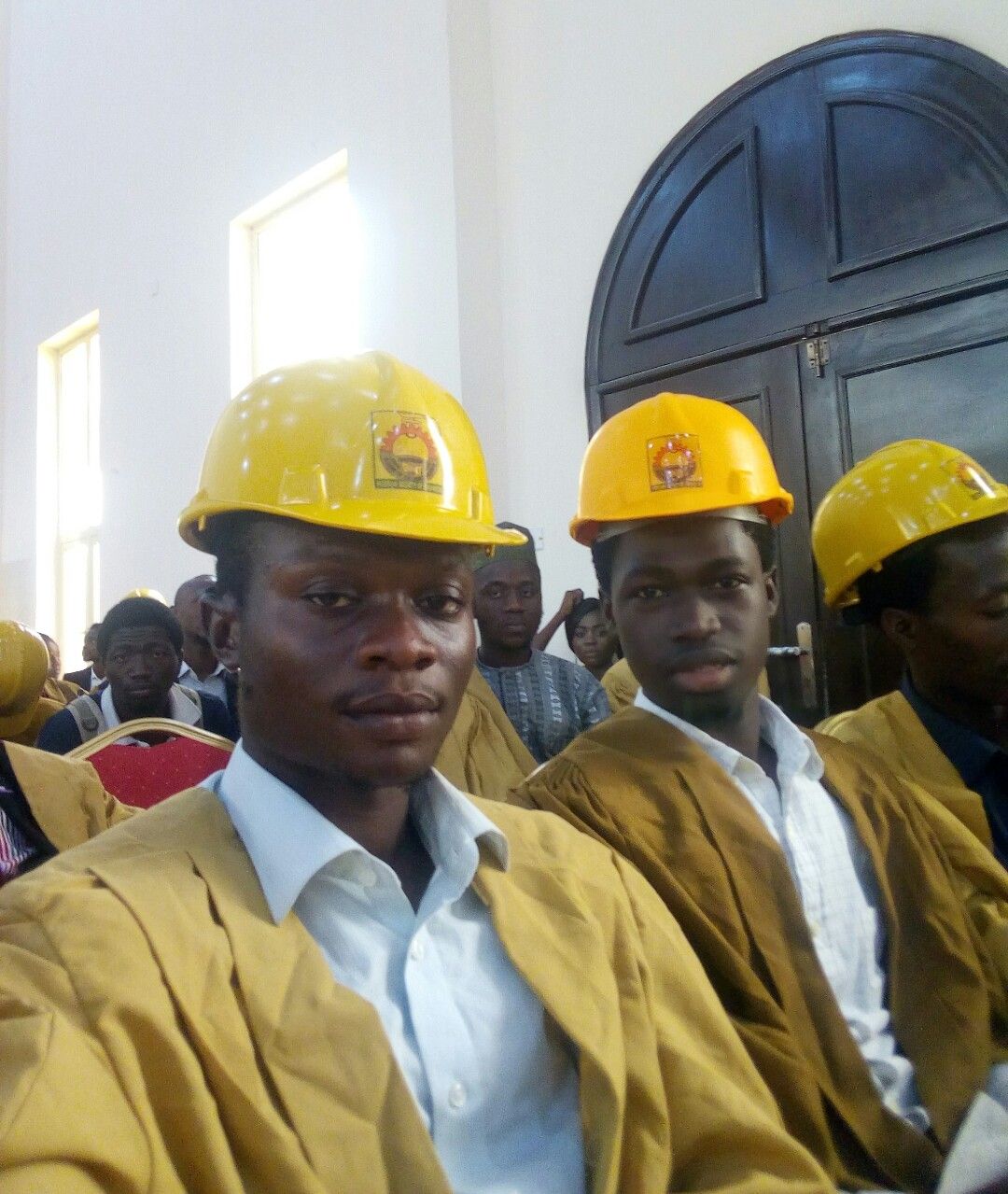 After his speech, we all stood up to say our oath bonding us to the association. The oath was vigorously echoed and the Engineer that led the segment charged us to make the oath our stand for the association.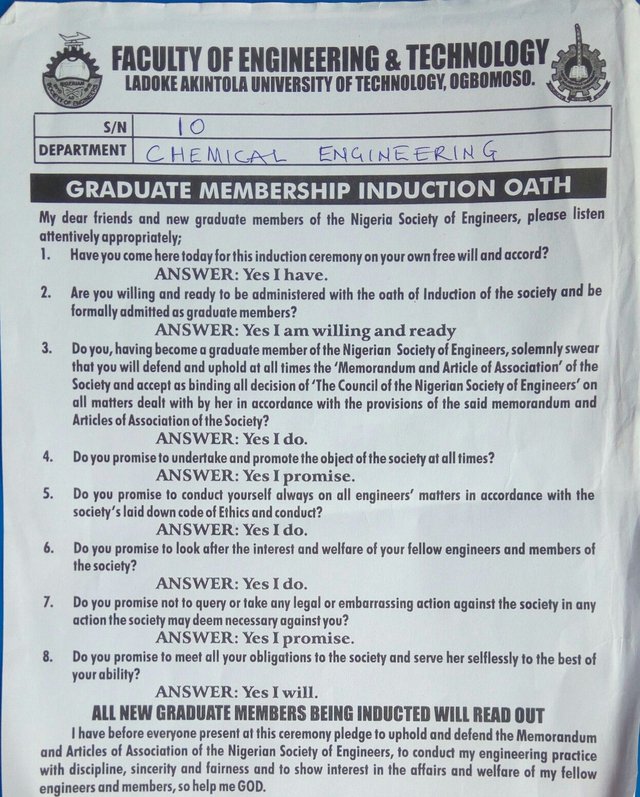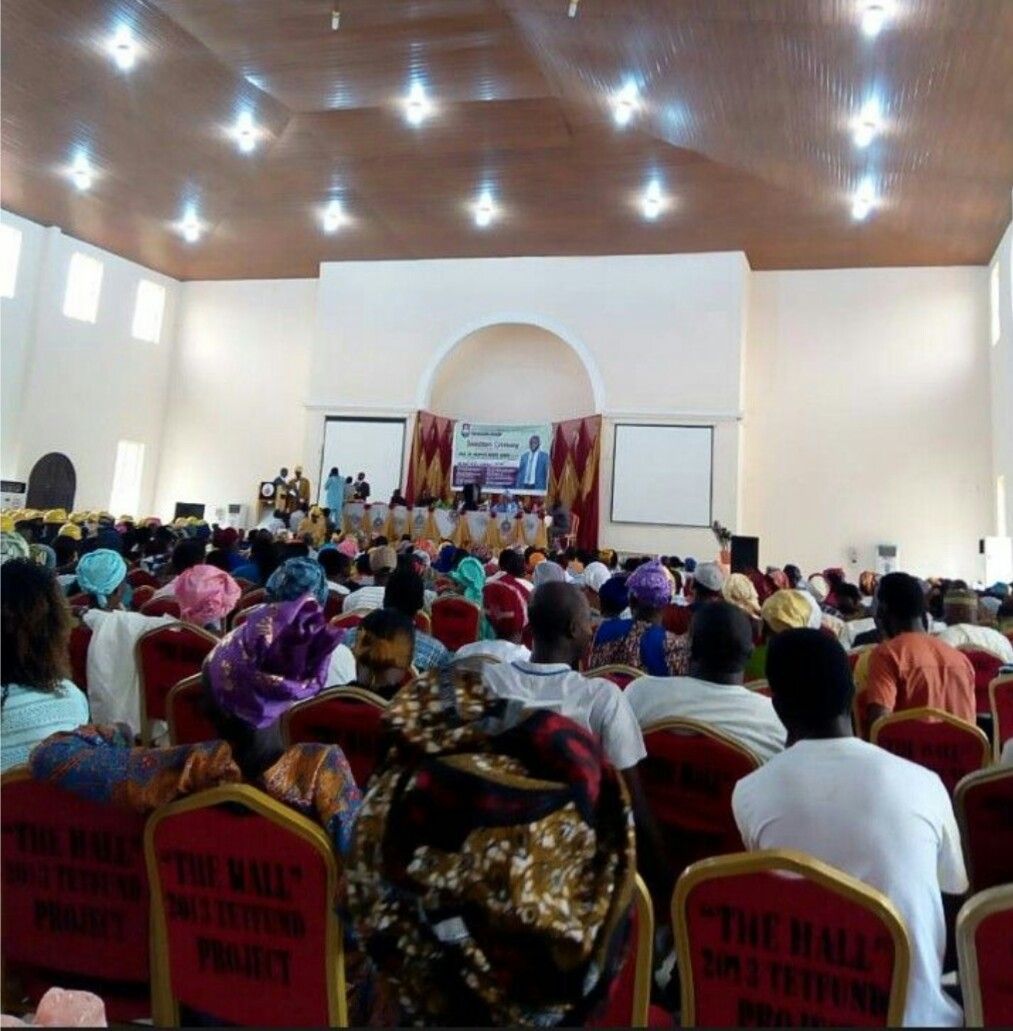 All Engineers present including parents and well wishers were treated to a nice delicacy and the hungry ones immediately started romping the food down their throat without waiting for them to be instructed.
As this was going on, the best graduating student of each department were awarded and I was more than jealous. They were given cash by the faculty and also by the dignitaries present. The recognition they gained was more prestigious than the amount of money given to them as awards. The amount given to them was not encouraging though.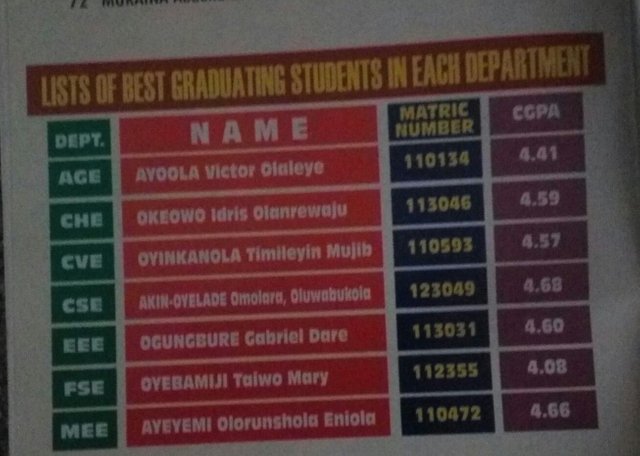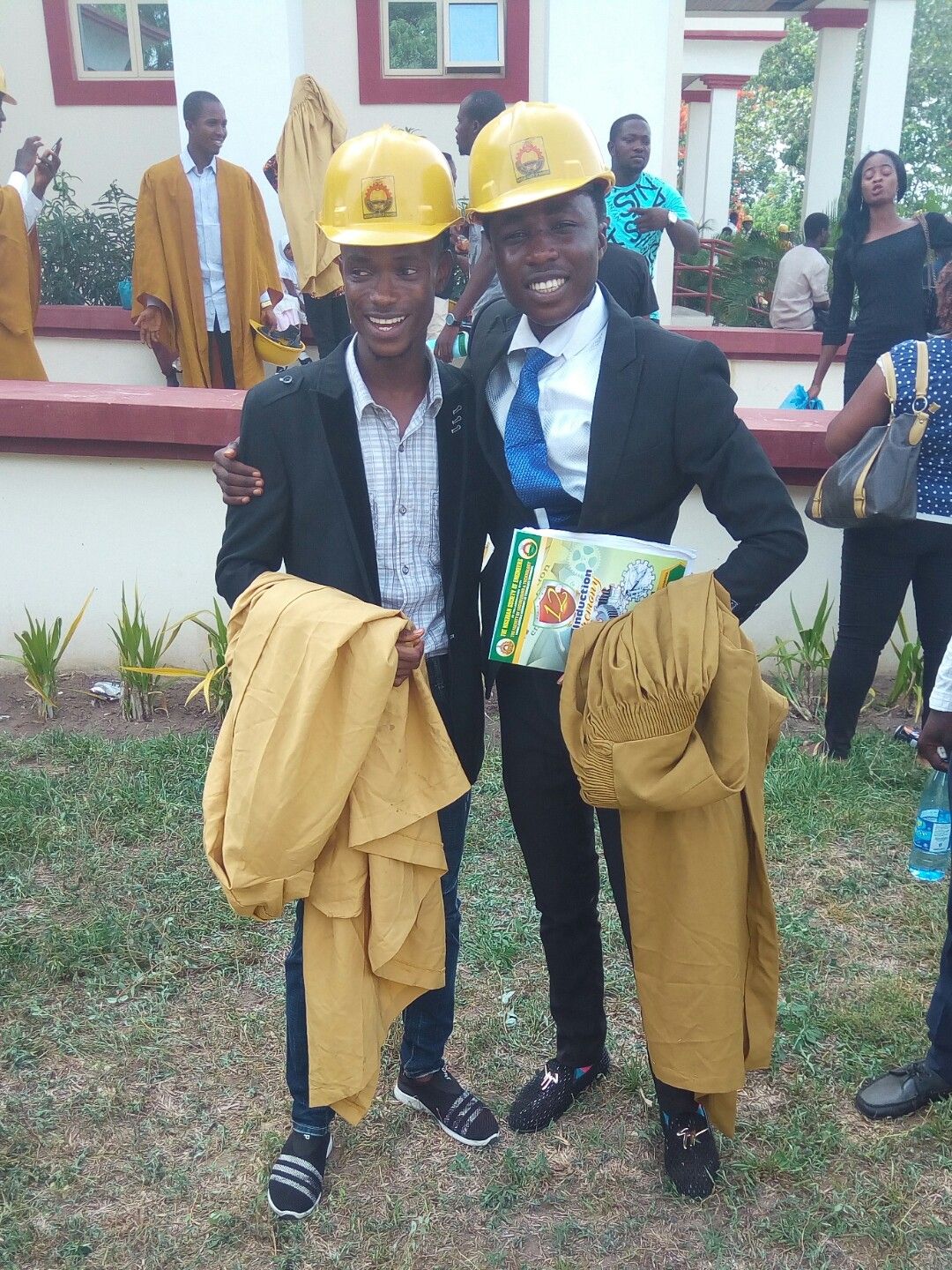 The programme was brought to a close after this and we all left the hall for merriment and photography.
To satisfy your views, these are some of the pictures I took with my friends and well-wishers.