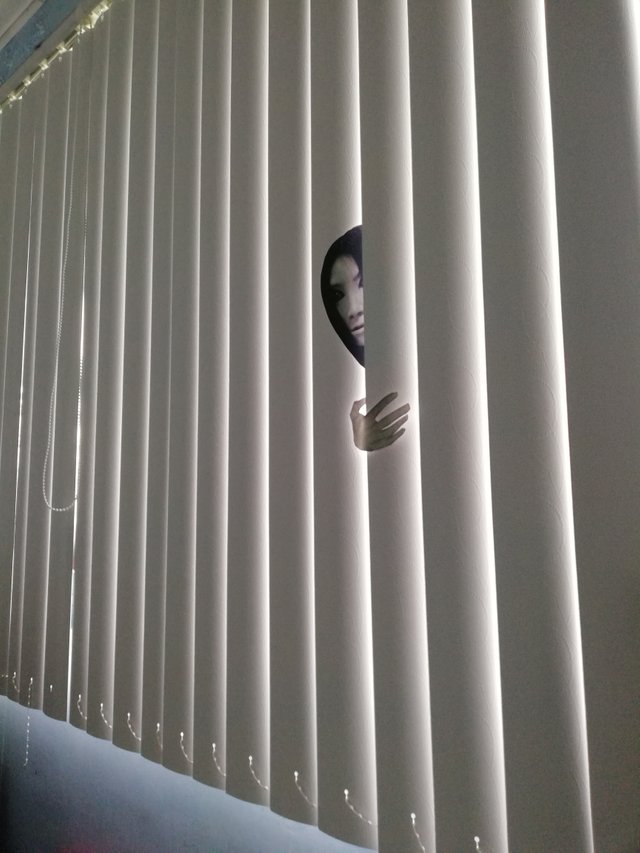 Are you seeing something...or someone?
HALLOWEEN AT THE DOST-ASTI
Halloween is coming and it's coming faster than expected. Our office celebrates it annnually through offering trick or treats for kids. There's also a competition on which division has the best halloween decoration.
For as long as I can remember, the Research and Development Division (our division) did not participate in this kind of celebration. However, this year, we want to claim the winning spot! And since we are joining for the first time, we want to prepare the needed things and make an awesome halloween party for kids (or for ourselves 😏).
Weeks before the preparation, I actually printed a cutout of Kayako. I put her in between the window blinds near my desk and that glow effect just added to the chills. So, I left her on her first night with the very innocent @glenduuuuuh who sits next to me.
Guess what? 😁 Glenda got surprised by our dear friend, Kayako. The next morning, I totally forgot about Kayako and I got to be the victim of my own prank. facepalm
If you also want to prank someone, you can download Kayako here.
Got any amazing halloween idea? Drop them in the comment section and let's see what we can do to make halloween a lot funnier🎃