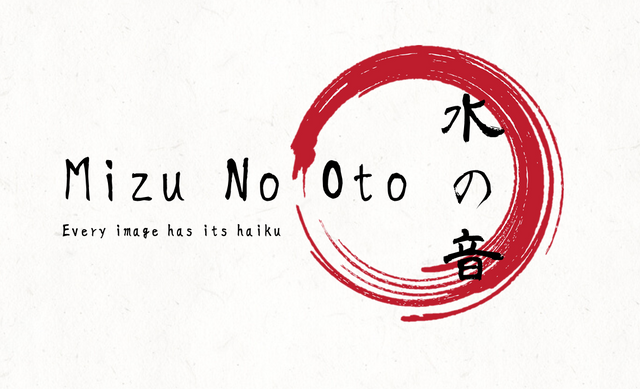 ---
hiru no kiseki e yotayota mori no harinezumi
balanceandose en
este milagro de mediodía:
un erizo de bosque
Waddling into
this noonday miracle:
a forest hedgehog
gendai haiku de Ban'ya Natsuishi (2004)
---
¡Bienvenidos a la 28ª edición del concurso Mizu No Oto, amigos del haiku!
Un anuncio importante: después de esta edición habrá una semana libre para las vacaciones de Semana Santa. Continuaremos con la edición #29 de Mizu No Oto (en inglés), el viernes 26 de abril.
También os recuerdo que solo publiquen un haiku para el contest, o si envían más de uno, indiquen claramente con cuál de ellos participan.
Si desea leer algunas divagaciones teóricas sobre el haiku, puede desplazarse por la publicación hasta el final, más allá de la foto de prompt.
¡Que comience el concurso!
---
[English translation]
Welcome to the 28th edition of the Mizu No Oto contest, friends of the haiku!
An important announcement: after this edition there will be a free week for the Easter holidays. We will continue with edition #29 of Mizu No Oto (in English), on Friday, April 26.
I also remind you to publish only a single haiku for the contest, or if you send more than one, clearly indicate which one you participate with.
If you want to read some theoretical ramblings about the haiku, you can scroll through the publication to the end, beyond the prompt photo.
Let the contest begin!

Premio al mejor haiku: n. 3 steembasicincome shares
Premio de elección popular (si hay al menos 5 votos): n. 1 steembasicincome share
Mejor comentario de voto (si hay al menos 5 votos): n. 1 steembasicincome share

Para aquellos que quieren desatar su potencial poético, aquí está cómo funciona este concurso:
• Mire la imagen del mensaje y déjese inspirar por ella.
• Escribe un haiku relacionado con la imagen del mensaje. El haiku debe estar compuesto por 1-3 versos cortos sin título. La forma clásica de haiku es de 3 versos de 5/7/5 sílabas, pero se permiten otras formas, siempre y cuando permanezcan en absoluta brevedad.
• El haiku debe estar en español o incluir una traducción al español.
• Publique el haiku en su blog o en la sección de comentarios debajo de esta publicación. Si haces tu propia publicación, ¡no olvides poner el enlace en la sección de comentarios a continuación!
---
No olvides utilizar la etiqueta:
---
Tenga cuidado con el comentario de @bananafish en esta publicación, bajo el cual puede emitir su voto (y tratar de ganar el premio al Mejor Comentario)
---
Únete a los Reinos de Bananafish en Discord y chatea con nosotros: https://discord.gg/ZWmEUWT

Prompt Image:

[photo by @calluna]




¿Quieres saber cómo evaluamos el haiku enviado? Estas son las características que buscamos (pero no obligatoriamente):
• Kireji (切れ字), un corte entre los versos primero y segundo, o entre el segundo y el tercero; el corte puede ser gramatical, como un signo de puntuación, o puede ser un corte en el significado, como dos imágenes diferentes.
• Kigo (季語), una referencia explícita o implícita a una temporada, que define la época del año en que se compone o hace referencia al haiku.
• Sabi (寂), el sentido del inexorable paso del tiempo, la belleza o la serenidad que acompañan al avance de la edad, cuando la vida de los objetos y su impermanencia se destacan por la pátina y el desgaste o por cualquier reparación visible.
• Wabi (侘寂), el gusto por las cosas frugales y naturales, la sencillez rústica, la frescura o el silencio; puede aplicarse tanto a objetos naturales como artificiales, o incluso a la elegancia no ostentosa.
• Mono no Aware (物の哀れ), empatía con la naturaleza y la vida humana; el "sentimiento de las cosas", la nostalgia, el arrepentimiento por el paso del tiempo, la comprensión del cambio y la transitoriedad sin sufrimiento.
• Yūgen (幽玄), sentido de maravilla y misterio; representa el estado mental producido por la inexplicable fascinación de las cosas, el sentimiento de un "otro" universo, lleno de misteriosa unidad.
• Karumi (軽み), belleza en simplicidad; La belleza poética se refleja en su simplicidad, libre de preconcepciones y juicios morales.
• Shiori (しおり), gentileza; la ligereza y el delicado encanto que irradia de los versos, donde las cosas se evocan en el lector sin agresividad ni excesiva explicación.

Fecha límite de presentación: miércoles 17 de abril, 10:00 p.m., GMT +1 (hora de Roma).
Los resultados saldrán el jueves 18 de abril, a las 10:00 p.m., GMT +1 (hora de Roma).

El momento presente


Hoy seré muy corto. Me gustaría discutir brevemente la importancia del momento presente en la composición de un haiku.
Un haiku siempre debe estar anclado a la realidad y la vida del poeta.
Aquí, estamos jugando un juego con fotos que no pertenecen a eventos experimentados por todos los que escriben haiku en este concurso, excepto aquellos que los tomaron. Sin embargo, un verdadero haiku nunca debe ser una abstracción, sino un pensamiento que surge casi en sincronía con el evento que lo causa.
Escribir un haiku significa deshacerse de mecanismos constructivos y emocionales, abandonar los recuerdos del pasado y las proyecciones hacia el futuro, para prestar una atención plena, desinteresada y sin superestructuras, al momento presente, hasta funderse con él.
En un haiku, el tiempo y el espacio son siempre "aquí y ahora".
En esta simbiosis del hombre y la naturaleza, el sujeto y el objeto se fusionan y, durante la duración de una respiración, es posible retratar la verdadera esencia de las cosas. Este momento es necesariamente muy corto.
La habilidad del poeta haiku reside en poder captar el momento en que su mente se separa del Sí mismo y entra en el objeto, dejando que los estímulos externos hablen por él, sin tratar de contenerlos, rechazarlos o interpretarlos.
Más fácil decirlo que hacerlo, ¿verdad? Lo encuentro similar a las prácticas de relajación profunda que aprendí practicando yoga. ¡Pruébalo también!
---


[English translation]
The present moment


Today I will be very short. I would like to briefly discuss the importance of the present moment in the composition of a haiku.
A haiku must always be anchored to the reality and the life of the poet.
Here, we are playing a game with photos that do not belong to events experienced by all who write haiku in this contest, except those who took them. However, a true haiku must never be an abstraction, but a thought that arises almost in synchrony with the event that causes it.
To write a haiku means to get rid of constructive and emotional mechanisms, to abandon the memories of the past and the projections towards the future, to give a full attention, disinterested and without superstructures, to the present moment, until melting with it.
In a haiku, time and space are always "here and now".
In this symbiosis of man and nature, the subject and the object merge and, during the duration of a breath, it is possible to portray the true essence of things. This moment is necessarily very short.
The ability of the haiku poet lies in being able to grasp the moment when their mind separates from the Self and enters the object, letting the external stimuli speak for them, without trying to contain the stimuli, reject them or interpret them.
Easier said than done, right? I find it similar to the deep relaxation practices I learned practicing yoga. Try it too!

Buen Haiku a todos!
Su bananafish haiku fan #1


Let's the Bananafish Tribe grow together!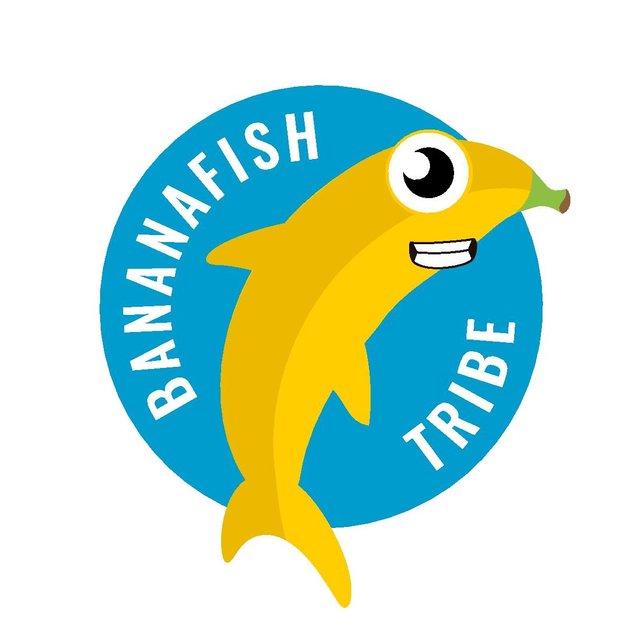 The wise potassium kami Bananafish wants all of its beloved people can benefit from rich upvotes. For this reason, knowing that unity is strength, it asks for SP delegations and for numerous commitments to the voting trail.
With delegations, Bananafish VP will grow and consequently the upvotes given to every contest entry will be higher.
Following the voting trail is a way to make sure you always support the other participants to the Bananafish contests, automatically upvoting the posts (but not the comments) Bananafish upvotes.
Join the Bananafish Realms on Discord and chat with us: https://discord.gg/ZWmEUWT
If you're interested, here you can find all the information needed.
---
If you like this contest.. SPREAD THE WORD! We're grateful for your resteeming and word of mouth. Everything helps to grow together!
GOOD LUCK, BRAVE HAIKU POETS!
---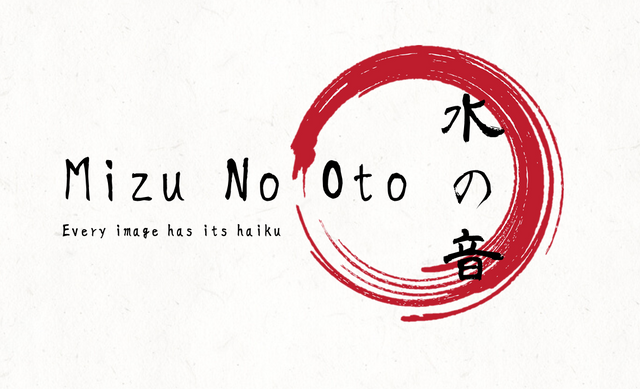 [banner credit: @f3nix]
Other Bananafish awesome activities: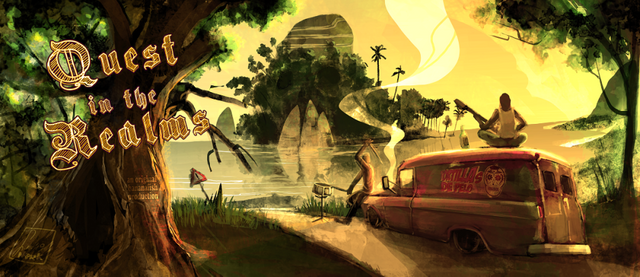 Bananafish Knights interesting creative works: