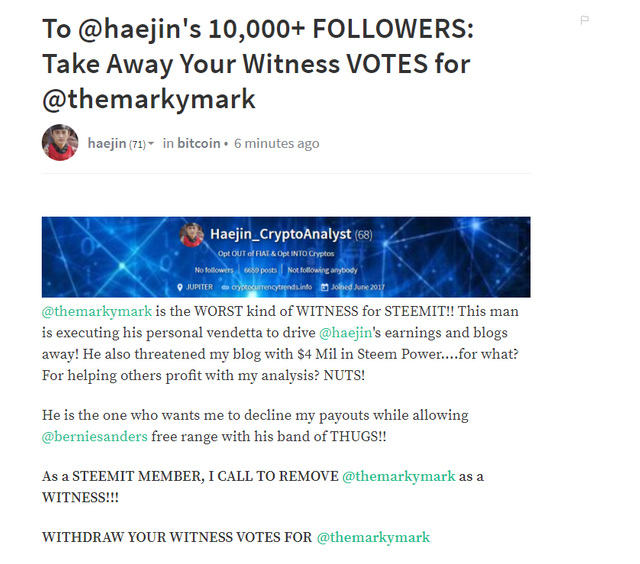 This is @haejin's latest attempt to silence me and get his zealots to attack in any fashion they can. If you haven't read my post on the Future of Steemit I recommend checking it out. It gives a full rundown of how we got to the point we are today where one user is on track to make millions mostly from one user upvoting his 10+ posts/day around $300 each.
Only 5,000 or so of @haejin's followers are active, and about 4,990 of them have less than 5 Steem Power. If you don't know what the typical @haejin follower is like have a look at my recent post.
You can flag all day, and just show how much of a dick you really are and bring more and more awareness to your abuse. I have been here far longer and have done far more for this community than you have and I will be here far longer. In fact, I actually understand it is a community, not your own little cash register.
Not only do you want to rape the reward pool you want to shut up anyone who has anything to say about it. You already tried to destroy the Steem Poker League community as well as others.
Tell Craig he has to work on his customer service, his customers don't seem happy.




My recent popular posts