Did you know you can fit a chainsaw on a rifle to stab people?
You have probably seen a video going around that shows what type of firearm the Texas shooter used in his horrible acts: an AR-15 style rifle. The mainstream media and many government officials have been campaigning against these types of firearms, because "they can kill a lot of people". While this is true, it obviously is a very ill-informed statement to scare people and distract them from far greater dangers.
Today, the scare mongering reached peak levels thanks to USA TODAY. Look at this hilarious scare mongering: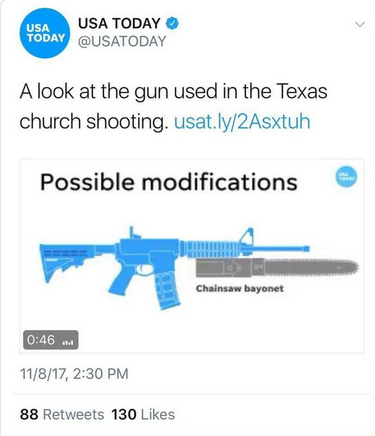 It looks like they took this straight from a zombie apocalypse movie. Who in their right mind would attach a chansaw to their rifle? Does that even fit? You must have some crazy adapted chainsaw if you want to securely attach that to a rifle.
Of course, the internet saved us from this ridiculousness with some awesome reactions.
How the internet reacted
Here are some of the best reactions I've seen up till now:
Recreational McNukes©


---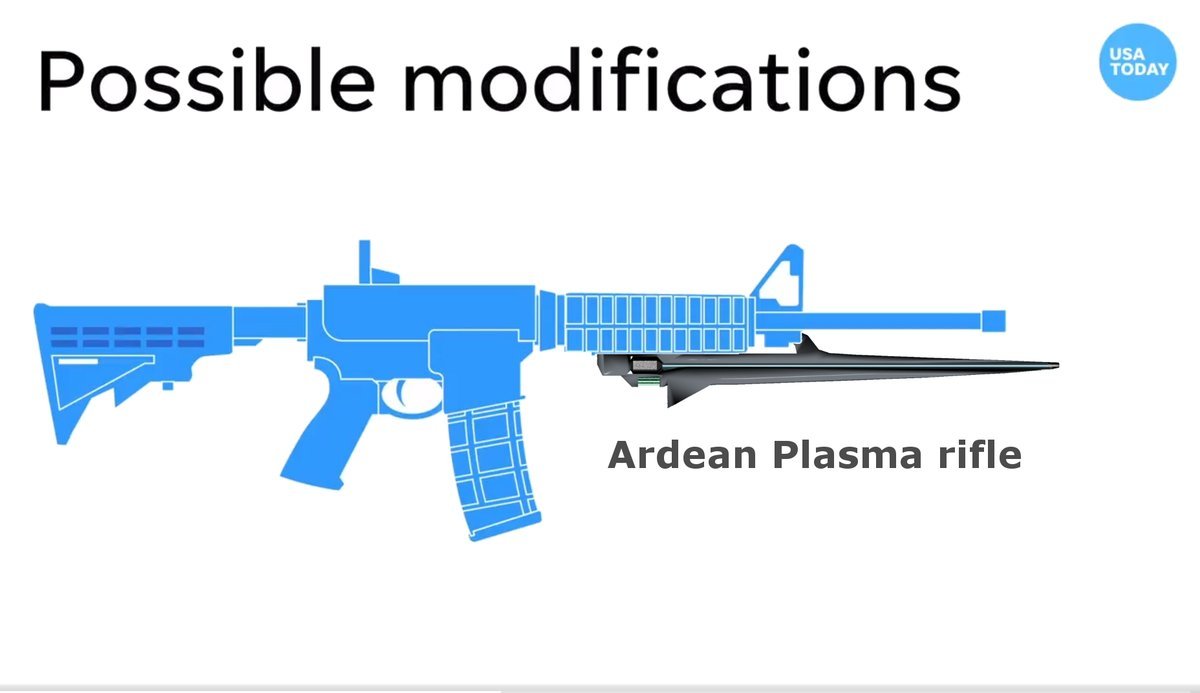 ---
This is a good one for commies, I guess.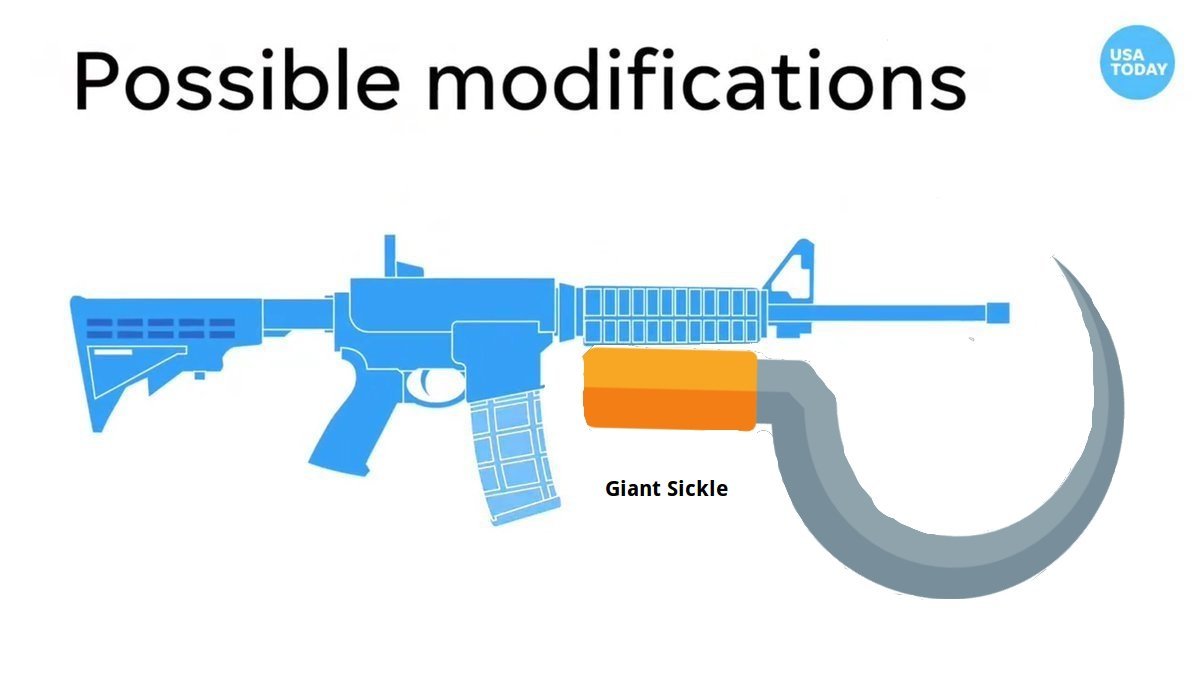 ---
Portal gun!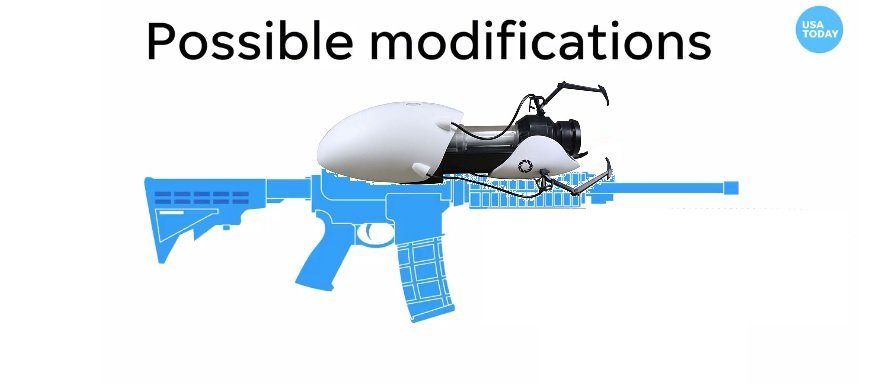 ---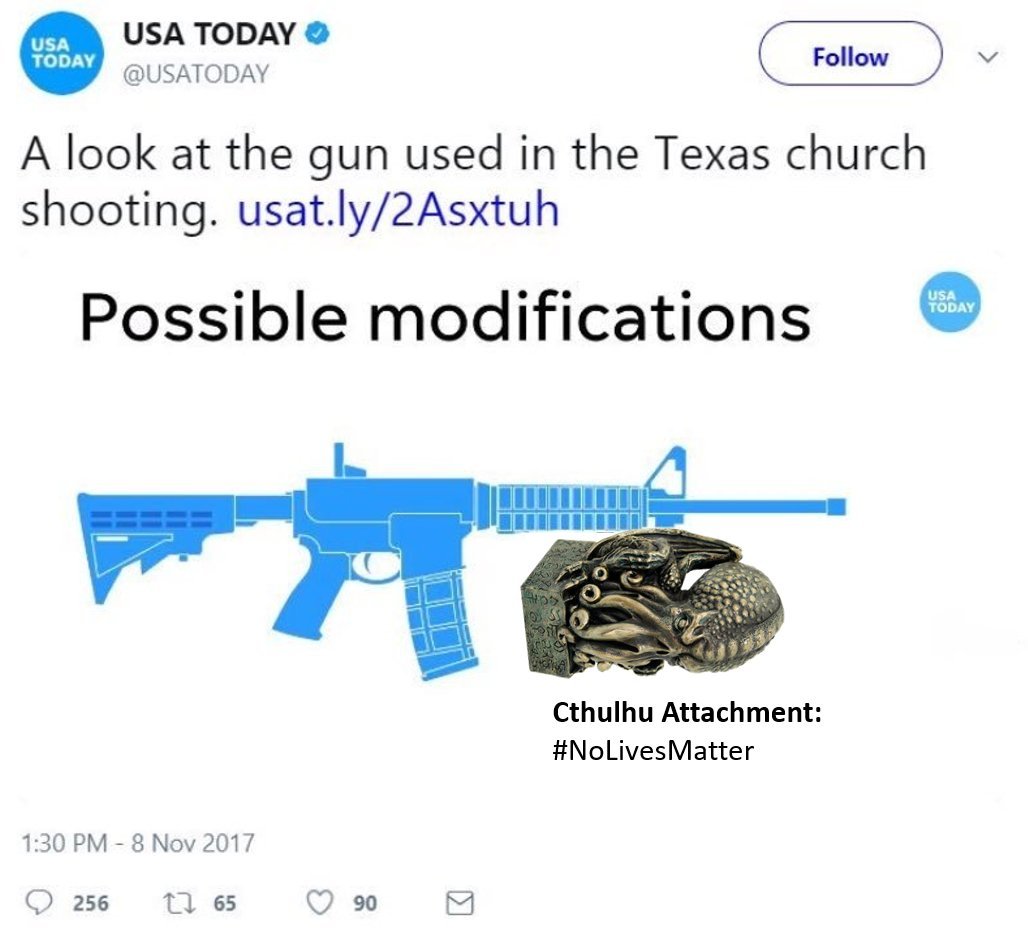 ---

---
This one kills you instantly.


---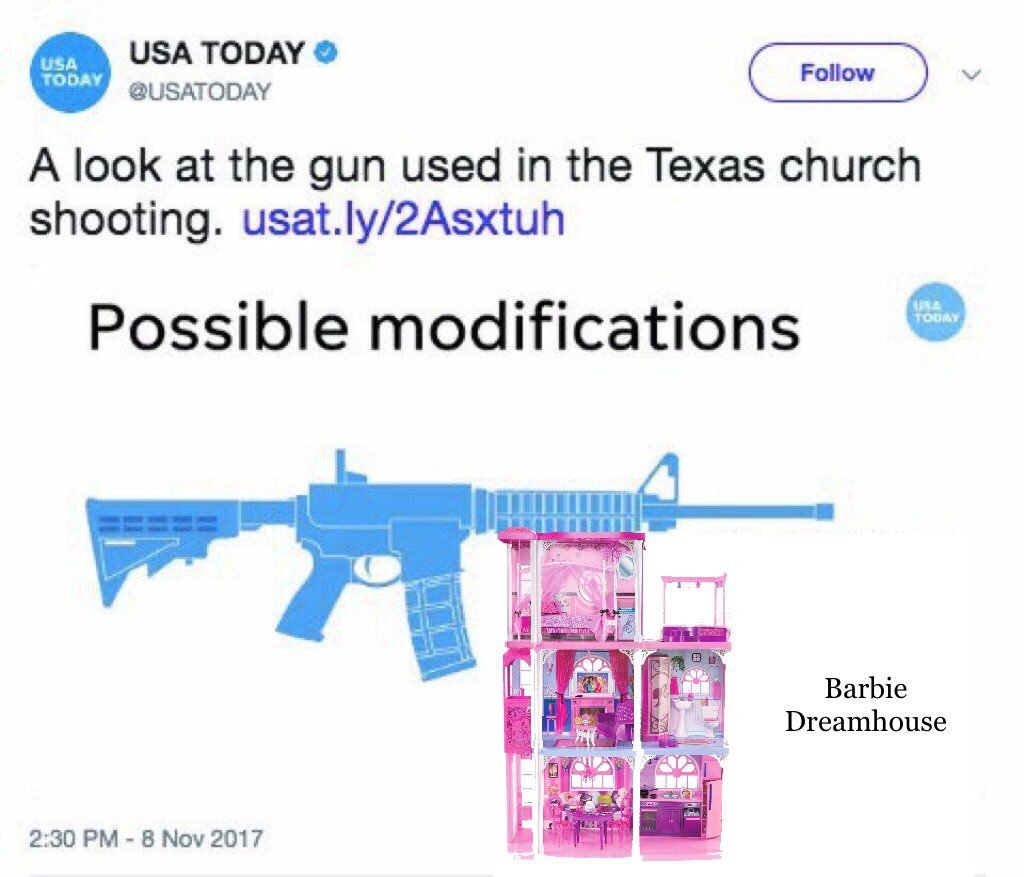 ---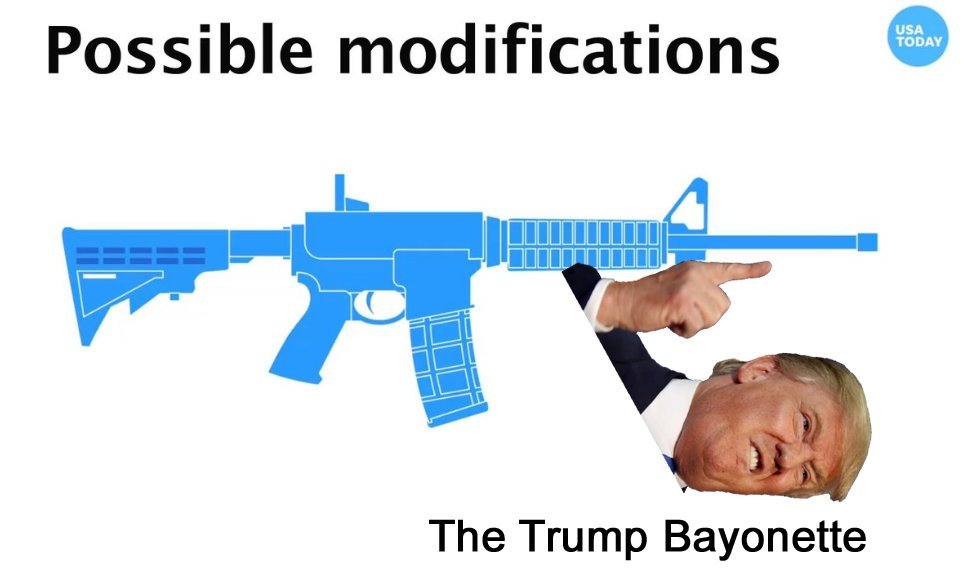 ---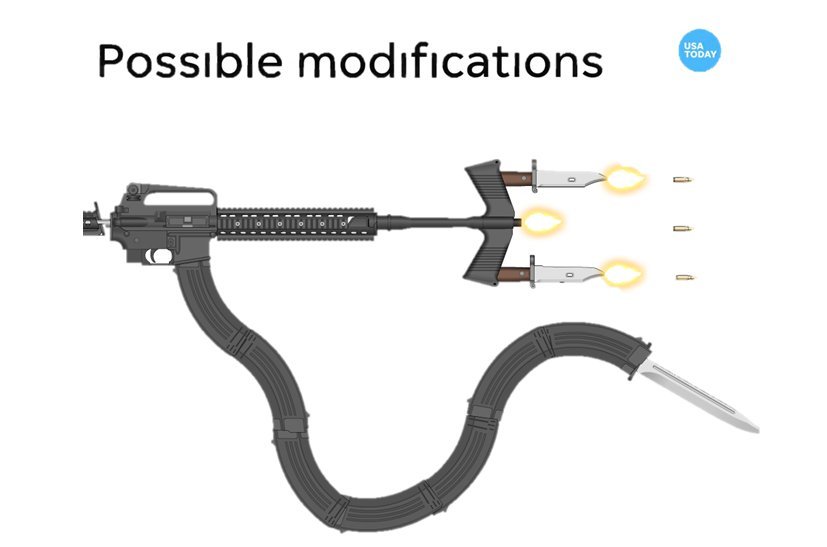 ---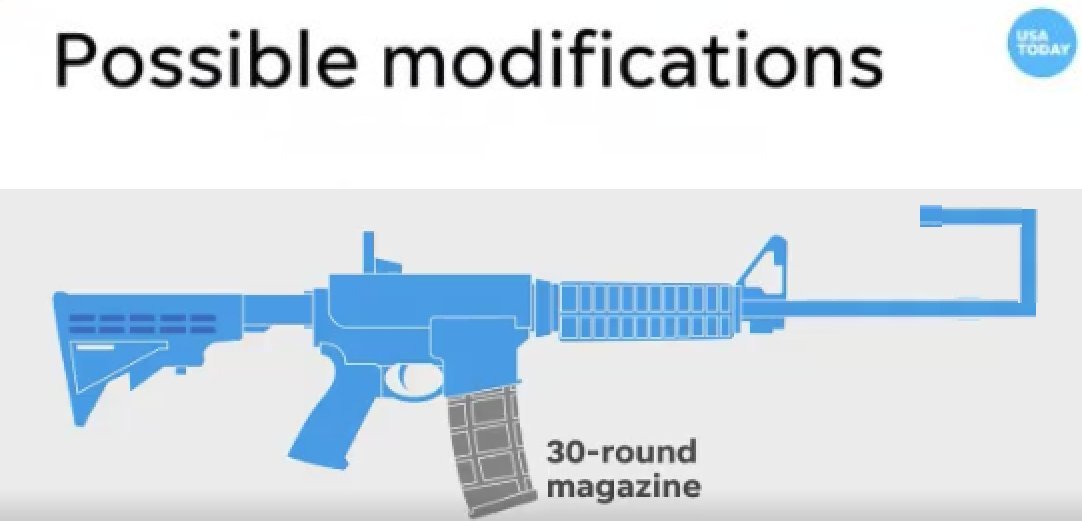 ---
If a chainsaw fits... EVERYTHING FITS!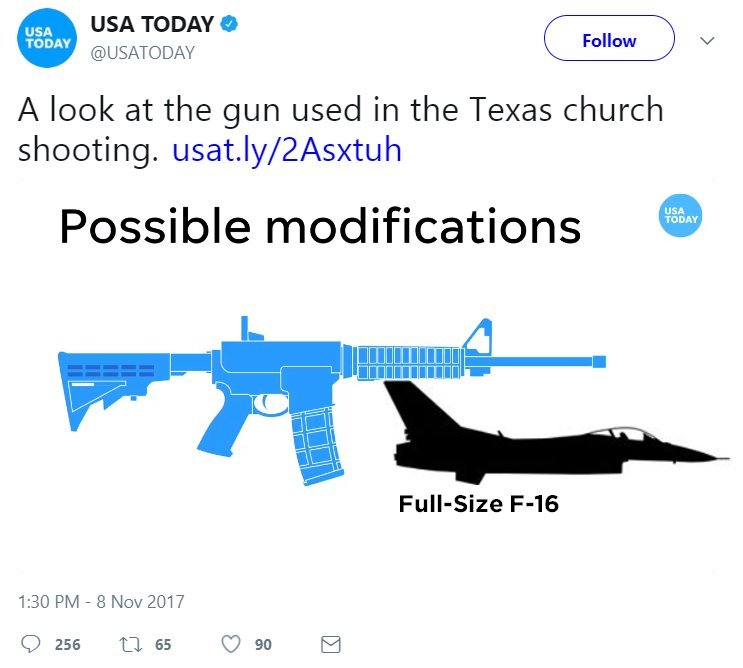 ---
And it gets more and more hilarious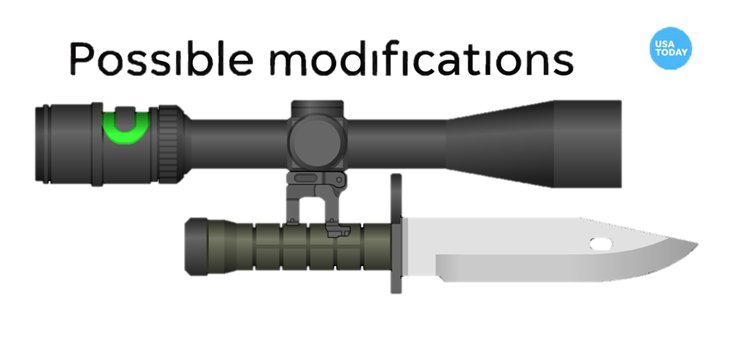 ---
I'm sure there are many many more out there. If you have a good one to add, please leave them in the comments. These memes absolutely made my day.
In light of the Texas shooting, the gun control debate lights up again. The US government really know how to "never let a good crisis go to waste". Luckily, many alternative media have been pushing back against this propaganda. For example,
take a look at this video by @thepholosopher, who debunks the three big myths about so-called assault rifles.
It's time to turn off the types of media that produce nothing but propaganda and abuse people's emotions into thinking peaceful people need to be violently controlled by others (the state). They do not deserve our attention, except for when we make them look ridiculous like in this case.

--> Click here if you want a cool banner like mine!
--> Previous post: Help 'Mises the Movie' become a reality!
--> Join the Gold and Black Liberty Discord server here: https://discord.gg/55Jt76c