Over the last year or so I've been on Steemit I've been lucky to accumulate a nice amount of Steem. I've mostly powered it up to gain some influence here. I have spent some Steem and Steem Dollars on buying a few things from other users, but hadn't powered down or made any big purchases until recently. As most shops do not accept Steem yet I needed some way to spend it. I got myself a debit card from Bitwala (@teambitwala) that uses a Bitcoin wallet. You can convert that to Euros when you want to spend some. I've used Changelly (@changelly) and @blocktrades to convert Steem to Bitcoin. I go with whichever offers the best rate at that moment. I've been able to buy a few things, but the first big one was booking my trip to Steemfest. Now I've done a bigger purchase. These two meant powering down for a couple of weeks, but I've turned that off again now.
Here's a teaser shot.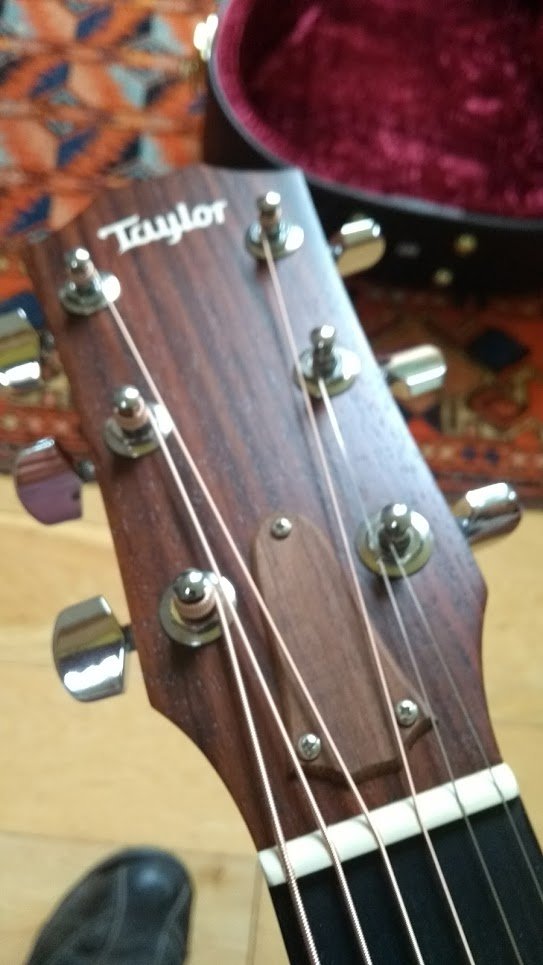 I made a return trip to Coda Music in Stevenage where I went a week ago to check out a few guitars. They have an amazing range in there. Some cost many thousands, but I didn't want to go that high. I want something I'm happy to take out, but that will be an upgrade from my old Dean.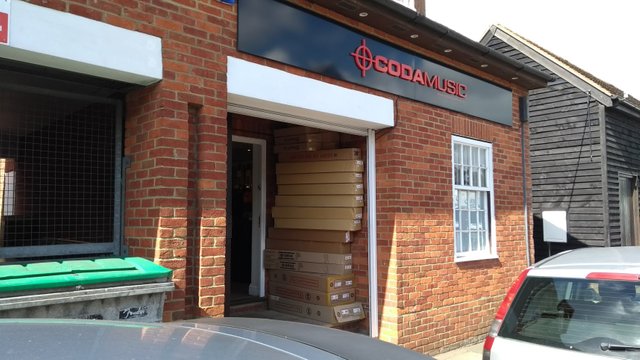 Here she is. It's a Taylor 210e DLX. I hadn't been intending to buy a Taylor as I thought they would be out of my price range, but this was on special offer as, apparently, a batch was shipped in error to the UK and didn't fit what was in their catalogue. Coda bought them all up at a discount. So I got more than I expected for my money. I could have gone second hand, but I chose to go for new. The case this comes in would probably cost £100 on its own.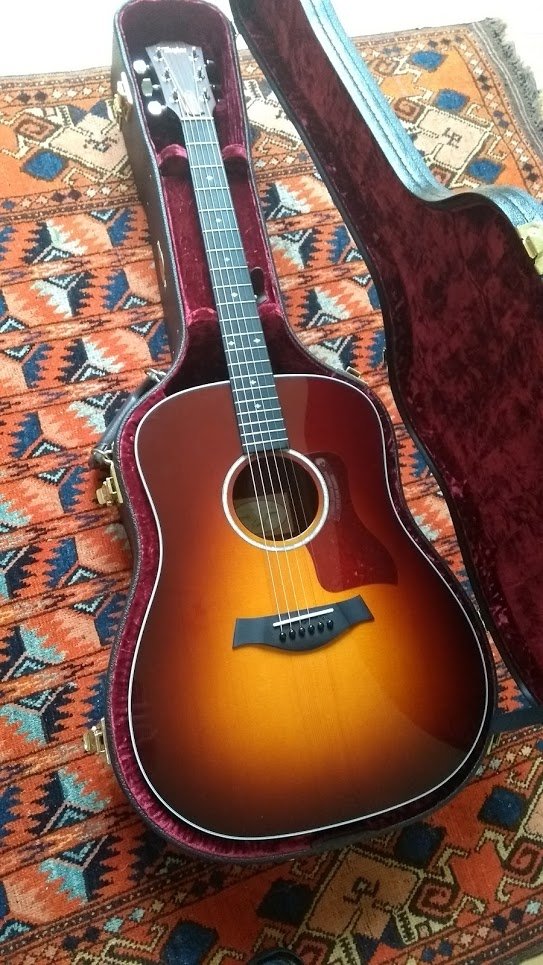 It's a little larger than my Dean, but the different in sound is significant. Lots more 'body' and less 'tinny'. Unfortunately it won't fit in my old soft case, so I may need another of those some time.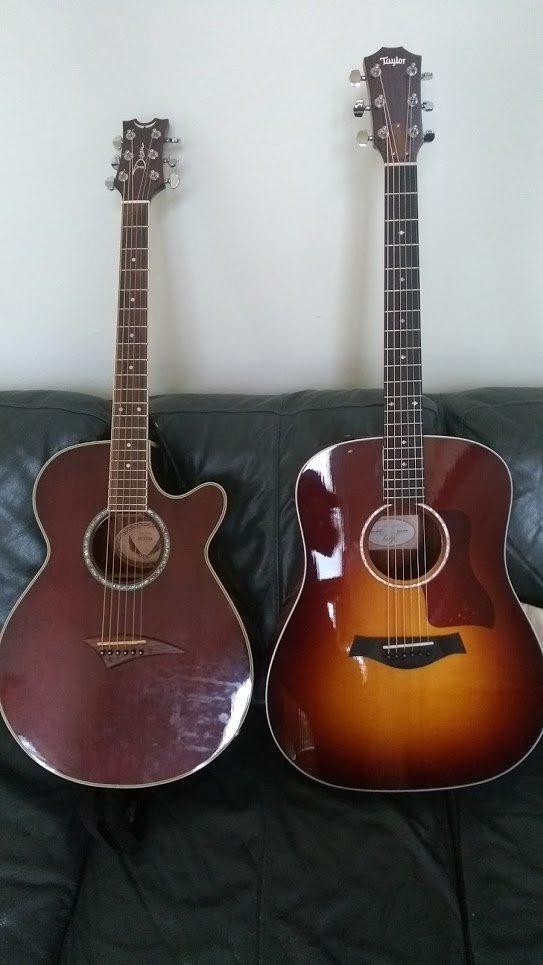 It's a lovely finish. The top is sitka spruce and the sides are laminated rosewood. This is actually a Mexican made guitar. A solid wood one from the USA would cost a bit more. It has a pickup system so I can play at open mic sessions. I look forward to trying it there. In fact I'll be at another next week where it will make its debut.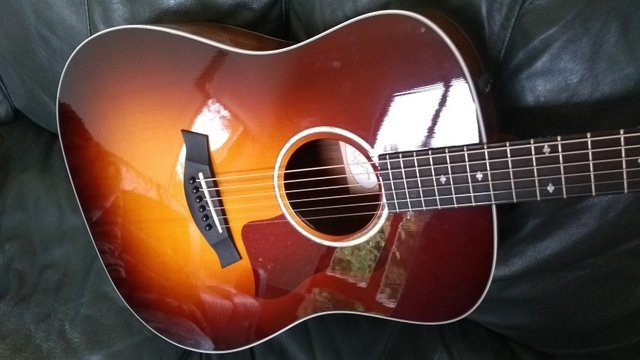 It would be harder to justify a purchase like this from the family account, but Steemit has totally covered it for me. That's a great feeling.
Here's a quick video demo.
Steem on!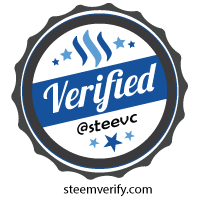 I'm Steve, the geeky guitarist.
I'll buy guitar picks for Steem Dollars
Convert Steem to Bitcoin (and others coins) using Changelly.
If this post is over seven days old you can vote up one of my newer posts to reward me.
Spam comments will be flagged