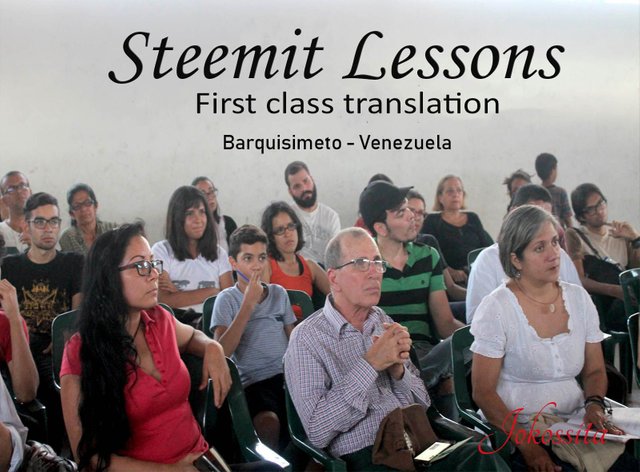 Puedes leer esta publicación muchísimo más completa en español dando clic AQUI

I actually hate making 2 post out of the same thing but this time I think is necessary because the older one I only posted in spanish, It was a long post and decided to not translate it in that moment. It was one of my firsts lessons of steemit in Barquisimeto and I used to give in this part what is steemit, how is it used for and things like it. But today I gonna keep it simple.

Basic definitions for steemit
In a short and easy way
Blog:
Is a web page where you can share things of your life, of your work or anything you want is used to be dedicated to a theme in particular but also you can have different topics.
Tokens:
IS a unit of value of a group or organization in particular in this case like for example the "miles" of any bank.
Promote:
Just as the word said it is just to give publicity to something, in this case your post. You can do that in Facebook, Instagram, discord, twitter or any other social network. Actually there is a steemit chat that you can use and is pretty easy and cute.
Trend:
Is what is being more voted, coomented and seeing. Is just like the Twitter trend.
Hashtags:
The hashtags are to stand out something, and define what it is, this is used in the same way as the instagram hashtags. Is pretty important to check out the trend to see what hashtags are the best for your post.
Note: we need to have extreme careful with the hashtags if the ones we use are not in trend or aren't very reads or even invented the people wont ever see your work. The idea from the beginning is for us to look for the mayor attention possible in the platform. Study the hashtags and use the ones that go better with the theme of your post. If we use the ones that are not related with the post we can be downvoted
Reputation:
As in the real life the steemit reputation is based in what people think of us, in this case we initiate with a reputation of 25 and we go getting better; we have better reputation everytime in the way you interact more in the platform and we earn upvotes from the users, if we do bad things we gonna have bad reputation and our account would be useless.
For example: If you do Spam you gonna have bad reputation, to beg for votes you gonna have bad reputation.
Markdown:
Is a language of free edition of texts, this means that you can use differents languages to give format and structure to the publication in the editor of steemit.
Wallet:
Is the place where you save the money of your blog, with the particularly that is public, in what sense? Any person can see your movements, that's why so transparent everything. Here you can see your monetary balance you can make transferences and check the movements. I have also to say that you claim your rewards. If you don't claim it they won't go to your personal wallet, they will be just there waiting to be claimed in the barr marked in green.
Steem:
Is the main token, it can be sold, bought, changed or to be invested in your account doing Power Up. You can obtain Steem in two different ways: Buying or posting.
Steem Blockchain Dollars:
Or better known as SBD, this was designed to bring stability to the world of the crypto and to the persons that use the steemit platform. Is the liquid earning that we have in the post.
Power Up:
We can have more influence having more voting power, each STEEM that we invest give us more weight in our vote that means more money in what we like. The bandwidth increases and your reputation also will much more faster. In long terms powering up is ideal.
Steem Power:
Steem Power define your Voting power; is the invest that we are making in steemit. The voting power is STEEM that is in our account generating earnings through our likes if we read good content and upvote the earnings of that post will be divided between the one who post and the one who upvote. Of course most of the earnings takes it the one who make it but if our vote is strong enough we can have profitable earnings, and that's called curation. Each time that you give an upvote the voting power lose some strength, this is recharged 20% every 24 hours, if you upvote all the days a huge quantity of post your voting power would worth nothing. You have to wait for it to become strong again to obtain more earnings and give more rewards to the people that you read and support and that way you gonna make it right.
Bandwidth:
This is the quantity of "data" that we can allow in steemit. Each time that we post or we interact we are consuming bandwidth. Even if you think this is something simple many new users don't know this and they stay without the freedom to do something in the platform. You can see your bandwidth here https://steemd.com/@jokossita replace my user name with the yours and that's it.
Note: The bandwidth and the voting power is limited and as we use it, it decreases. It must be used with wisdom.
Power Down:
Is to pull out totally the invest of Steemit; making powering down means that you are converting your voting power in STEEM. This affect directly the value of your upvote. When you start it you accept that the platform will give you the whole quantity of steem power divided in 13 weeks, so every week you gonna have a portion. If you have 5000 of SP and start powering down each week the platform will convert 384 SP to STEEM approximately. This you can do it any time you wish and stop it just in the same way.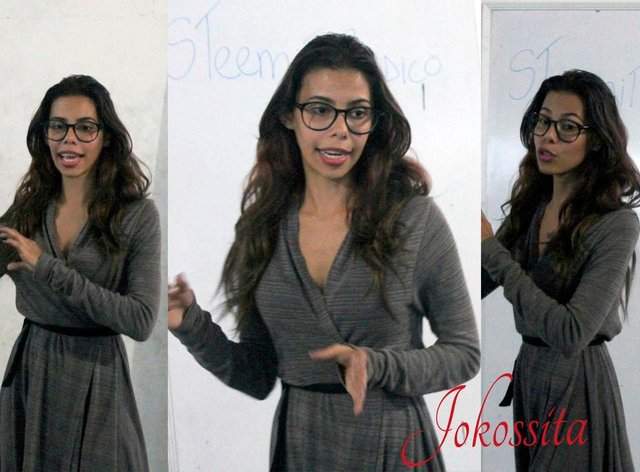 I don't have all the knowledge, I can be wrong with something; please let me know so this way more people can learn properly.

I still have been teaching people in Venezuela, the distance or the journey isn't a problem.
Students of the Week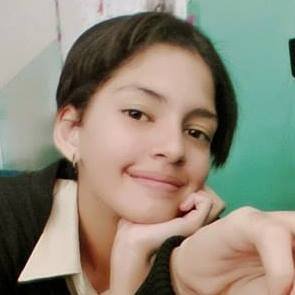 She's a Venezuelan girl, a teenager. I have been teaching her and she is like a sponge all that she do is absorbing knowledge and that's amazing!!! She is making a REAL HARD WORK. She study in the mornings, in the afternoon she have to do homework and take care of her grandma, and she come to steemit in the nights to work in her blog, this super talented girl is a lover of the art who make awesome portraits. You can go and see her blog, she is just landing in steemit. No more than 2 weeks !! Go give her some love please, she need it.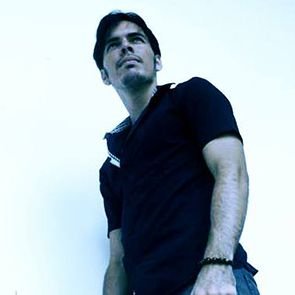 Is a good friend and also a great student, I have been teaching him for a while. He is a musician and sometimes he can make post that really make you wonder about life and what are you doing. He's no older than me, and the great thing is that I'm a model in one of the videos of his band. Pretty cool uh? You can see it clicking here