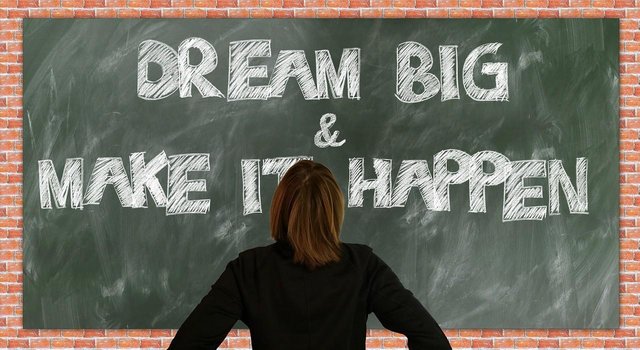 Pixabay
Life is too short to spend in negativity in any way because you may think of you have many times to spend in this world but you may end up spending just a little time on the surface of the earth. You have made to make a conscious effort not be where you don't want to be because you may have some little time to spend here.
Many people forget of what make them them to achieve a good thing in life after they have reach some level of opportunity but they forget that building can not build in a day but it can demolished just a few minutes. If you find a way to make thing happen and you keep enjoying it every moment, believe me you need to create a life for others that is not up to your level and also make them smile always.
Personal growth is as result of inner development from the beginning of your life, individual can not just wake up and make things growth and developed without a hardwork from the beginning of your existence. Living a life that is worth of celebration does not just happen in a single day but with a continuous practice and training in the way of getting things done within a giving period of time.
Some people are not born with a great victure but they make themselves to be worthly of praises, they think of what they can offer to the people within the society and make life out of it. if you want to become great in life you have to develop your personal growth and make every possible ways to be among the top ten in the society.
Sometimes is really good to be among the top ten in the whole world but if you are finding it very difficult to be among the top ten, you have every reasons to be among the top twenty in your home and environment. Make sure you set a good target for yourself and work towards it believe me if you can be among the top ten or top twenty, you will surely be among the top twenty five in the whole world.
Finally, the effective way to be among the toppers in the world is to living a life by example and make a good will when you have the opportunity to do that and believes in what you have by yourself not what others achieved for you and make your living to results to personal growth for you and society as a whole, may God bless you.
If you find this message helpful, please upvote and comment.