A recent post here on steemit by @darth-azrael who lost his wife to cancer inspired this post.
Instead of buying crypto currency's like bitcoin and others, why not help Science and society? There are several projects on the Web that can research cancer, fight zika, help contribute to make a 3D design of the Milky Way, search for Extraterrestrial Intelligence and more. You can even earn a badge or earn Gridcoin for using your computer. One of the easiest ways to earn money online while helping others.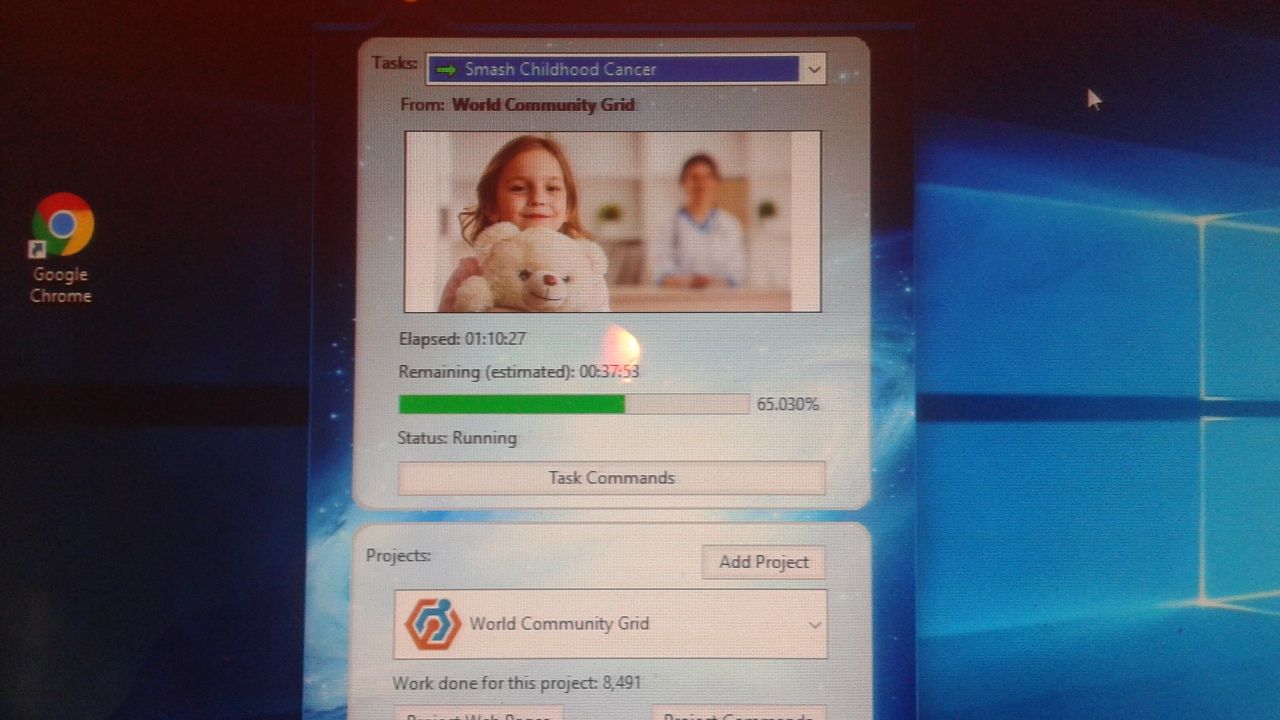 You will use your spare space in your computer to run a project using the BOINC Manager. It is very easy to set up on a Desktop, Laptop, I-pad, Tablet, and more Some projects use only the CPU to run the programs. Others you can use your GPU or Custom miner. You can start even with a smart phone on a few projects.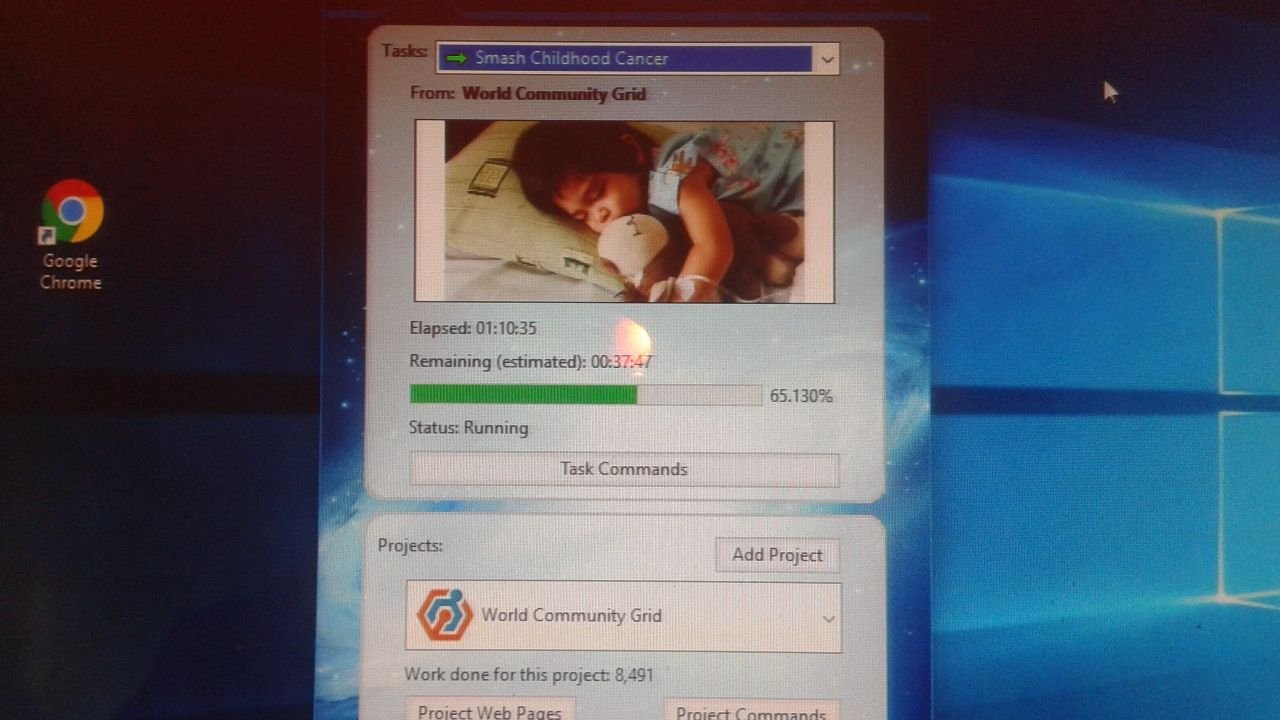 The World Community Grid has several projects that help the fight against cancer, fights Aides, Ebola, TB and Zika. The place to start is going to their site www.worldcommunitygrid.org and sign up. You can join the gridcoin pool and sign up there to download the Boinc Manager and set up to get paid. Or you can self-mine for free. Why not help society instead of wasting energy trying to earn bitcoin by using expensive miners to hash coins? Note these programs are supported by IBM, UC San Diego Center for Microbiome Inovation, Massachusetts General Hospital and more.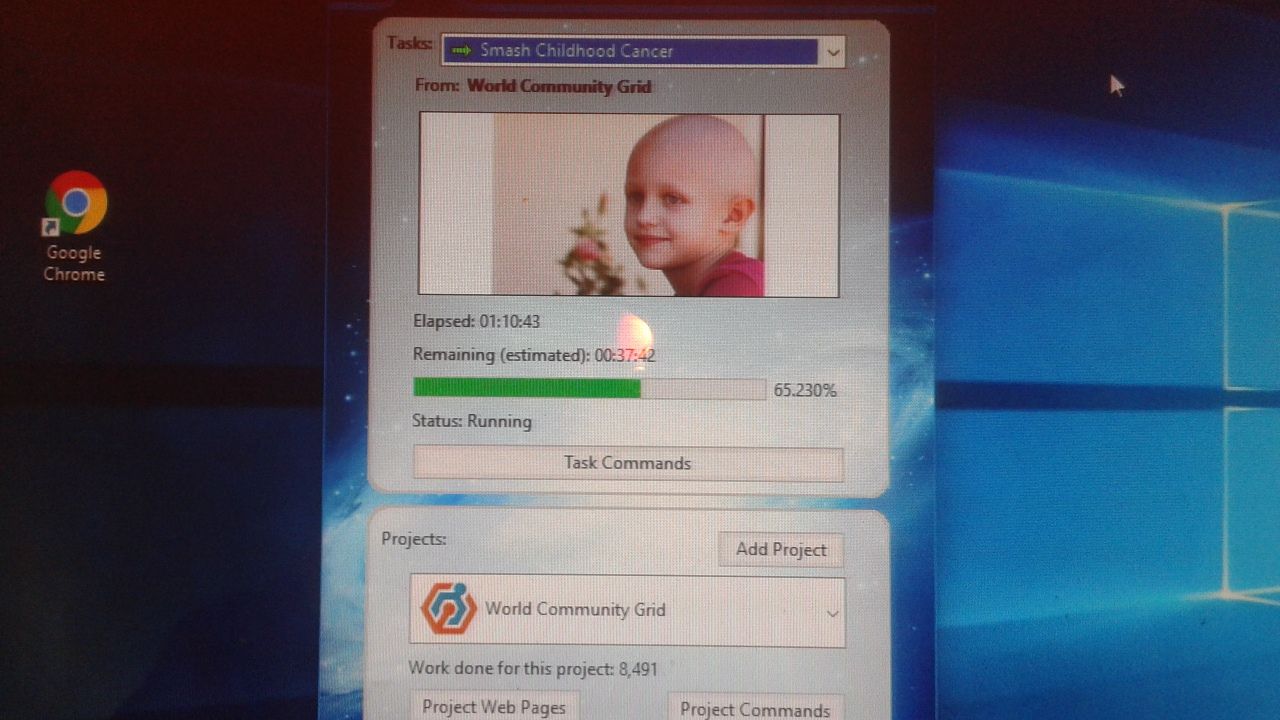 Remember to volunteer at https://join.worldcommunitygrid.org?recruiterId=1051345 by clicking on this link you will also me help receive a free badge.