Hi folks,
since we're all number fetishists, I've created two Rainmeter skins some time ago that show GridcoinStats data and exchange rates from cryptonator.com.
This weekend I have set my turn and updated these skins.
And this time I wanna share it with all of you! :)


GridcoinStats Tracker:
Now uses the Gridcoin logo
Cryptocurrency Tracker:
Skin completely revised
Now supports two sources: CoinMarketCap.com and Cryptonator.com
You can use whatever combination you want (grc-usd, btc-eth, ltc-eur, doge-bro, ...)
- CoinMarketCap variants need full name as base and short name as target (bitcoin - usd, or ethereum - btc)
- Cryptonator variants need on both sides the short name
There are two views per source, one with a history graph which fills itself over time (since no API has currently this data)
And in addition, today I've created another tracker since there was not one for this purpose...
BOINCstats Tracker:
Displays some data of the BOINCstats page (set CPID in Settings page)
Two views, one also shows the contribution percentages
Hope you can do something with it :)
All skins are packed into a suite (contains two additional skins: Audio Visualizer, Top Processes) which can be extended with another suite to be a full system monitoring tool, see second screenshot (more details in rainmeter forum-thread).
But to start all you need is rainmeter itself (
https://www.rainmeter.net/
) + my suite and you're good to go.
Downloadable from github or DeviantArt:
https://github.com/Dudebaker/AddGadgets.com-styled-Additionals
http://fav.me/dc5kcz5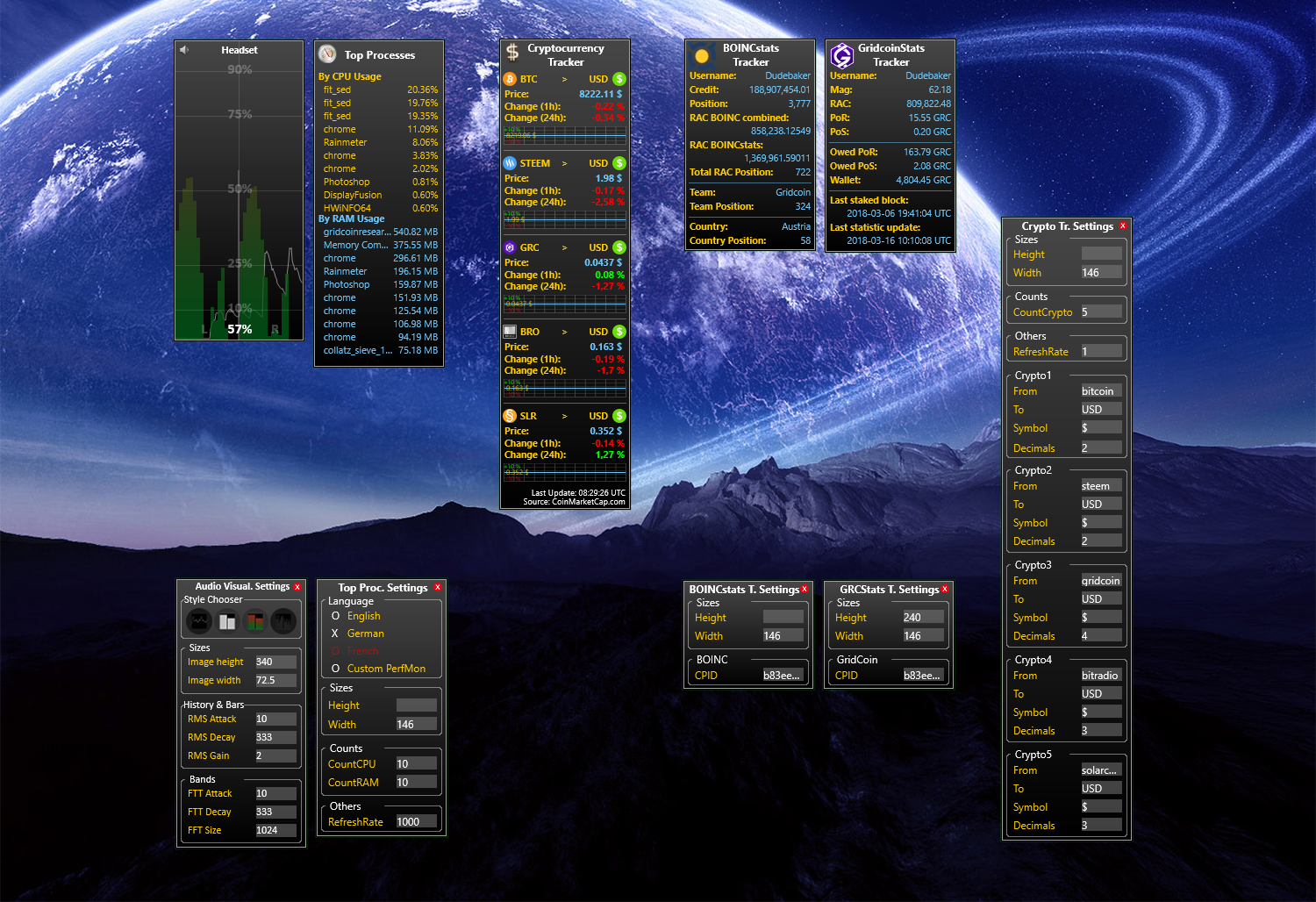 Together with the above mentioned suite in my use case: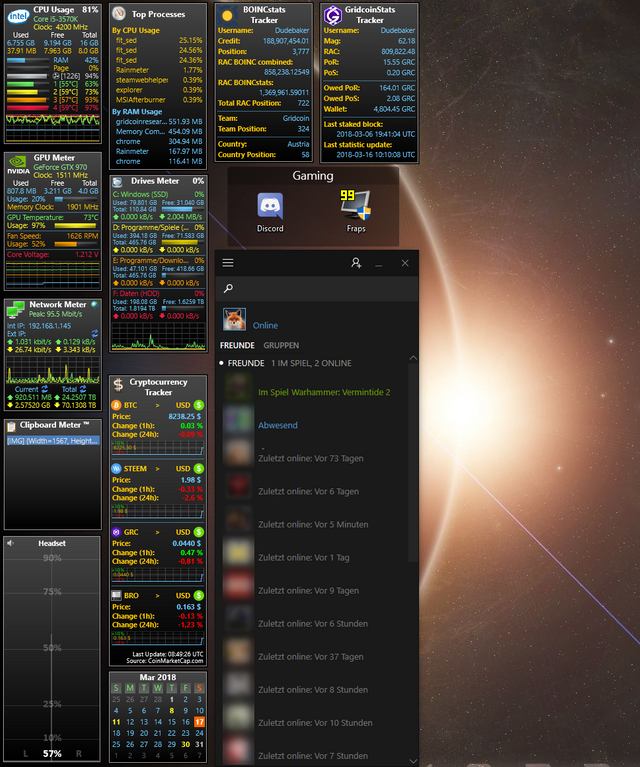 Edit:
Updated to v1.1.1