Here's my disclaimer on my two similar posts: While exploring on steempress, I was going through trials and errors, so I posted the older version of this post without even knowing it. I thought it didn't get through. However, both these posts are genuinely written by me. I seriously don't mean to reap the rewards for the same content twice, so I can understand if only one post is being upvoted if you do come by. It's only fair that way. Very sorry for my mistake and negligence in this technicality.
Hi, it's been a long while since I last participated in #Whatscookingchallenge by @jaynie! I am so sorry for missing in action. Here's my take on the simplest brownie cake on earth! Hahaha, maybe that's a bit exaggerating but yes most importantly, it is fail-proof! I even consulted an online chef baker who is my dear friend on the steps because I CANNOT fail MY SON'S birthday cake!!!
The recipe is of course Rachel Ray's Basic Brownie (https://www.rachaelraymag.com/recipe/the-best-basic-brownies) which my friend sent to me, with the most minimal ingredients. We added some banana slices and chocolate chips into the mixture.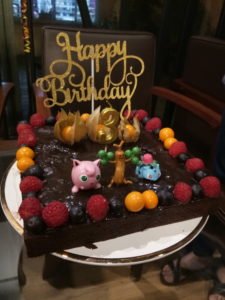 I took opportunity to involve my son who was turning 3 years old in making the batter. I bought a little apron for him to get him excited and anticipating the baking day. I measured the ingredients in cups and he poured them in. Then, he whisked them up. He knew he was baking his own cake, when I asked him. We had so much fun!
The cake turned out to be a little dry, though I really was watching it closely. So, my online baking teacher friend taught me to make a chocolate glaze for it.
Finally, we decorated it with my boy's current favorites, the Pokemon characters that he likes: Sudowoodoo, Jigglypuff and also Ivysaur, besides some berries to give some colours to the cake. I was quite satisfied with how it tastes: not too sweet and just nice with the chocolate glaze. @zord189 made a post featuring it here (https://steemit.com/community/@zord189/teammalaysiameetingheartscallycelebratingabirthday-1mje6rwrt).
Okay, now the recipe on how we made it!
Ingredients
For the cake: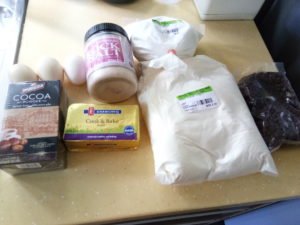 I improvised my ingredients from Rachel's by cutting down the suggested amount of sugar:
1 1/4 cups sugar
170g melted unsalted butter
1/2 teaspoon salt
3 eggs
1 cup unsweetened cocoa powder
1 cup cake flour
2 bananas cut into slices
1 cup of chocolate chips
Preheat oven at 180 degree Celsius.

Grease the baking pan. I did not have cooking spray and sometimes butter doesn't grease my pan well, so I tried with cooking oil. It came out perfect.

Add in the sugar, melted butter and also the salt, whisk them up.

Add in the eggs one by one. Whisk them evenly before adding in the next ingredients.

Add in the cocoa powder, chocolate chips, sliced bananas and cake flour. Whisk till the batter are mixed thoroughly.

Pour the batter into the baking pan and we are ready to bake for 25-30 minutes. Make sure you keep checking. Poke a toothpick in to see if the batter is still sticky. If it is, you may bake it just a while more with a close watch.
Tadaaaaaa!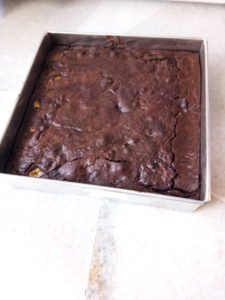 Here are some photos of a little baker at work behind the scenes: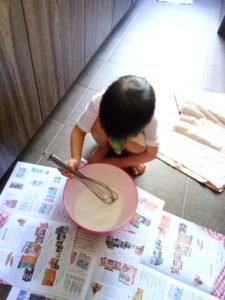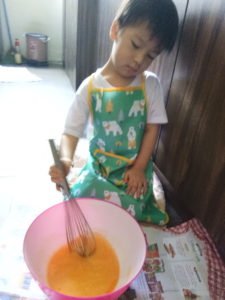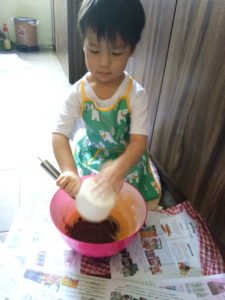 Adding cocoa powder to the mixture.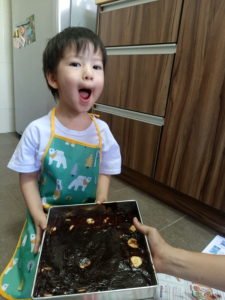 @littledrummerboy did it! He mixed his own birthday cake with me!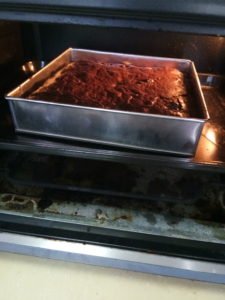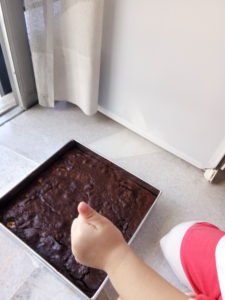 Happy with the outcome! 👍
Now for the glaze:
100ml whipped cream
100g dark chocolate chips
Bring the whipped cream to simmer on low fire. Be careful not to burn it.

Prepare the chocolate chips in a medium bowl.

Pour the medium warm cream over the chocolate chips to melt them. Whisk the mixture evenly.

Pour the mixture over a sieve to get a smooth glaze.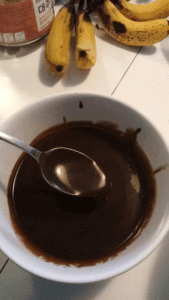 Only drizzle the glaze on the cake after both the cake and glaze are cooled to room temperature. My friend advised me to not fridge the brownie cake so it doesn't harden.
Last but not least, a selfie with our finished product together as a mother-son team! We had so much fun!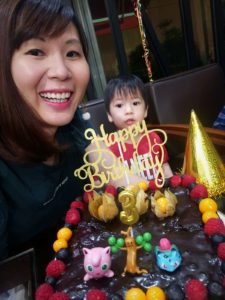 Okay, maybe I should show how it looks like after it is cut. Here's a photo, credit to @zord189's Huawei P20: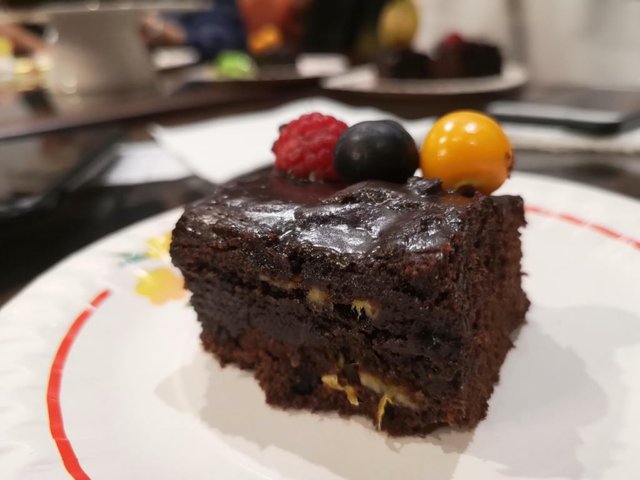 ---
I am tagging 5 friends for @jaynie's #whatscooking challenge: @josephinengpy, @iamjadeline, @mumma-monza, @bboyady and @kaerpediem. All the best and have fun!
Here are some simple rules for the challenge from @jaynie:
The #whatscookingchallenge is an ONGOING challenge, so you can enter WHENEVER you want and as OFTEN as you want!
1: Use the #whatscookingchallenge tag and tag me @jaynie in your post.
2: Create and publish a post showcasing something that
you have prepared in your kitchen which is either
a) uniquely yours, or b) has been adapted and made your own.
(The more elaborate the post the better, naturally...)
PS. This is NOT limited to "plates of food" - it can be preserves, snacks, anything!
3: Accompany the post with at least 2 photos of whatever it is that you have prepared.
(and in the spirit of avoiding plagiarism, a photo of YOU WITH your dish would be a plus, but is not a requirement)
4: Tag at least 5 (but not limited to) of your foodie friends
that you think would like to participate...

Thank you for reading this post of my baking experiment. I don't usually succeed at baking all the time so this definitely something for me to rejoice about! This is also my first time posting via @steempress-io after I subscribed to @vornix. So, here's also a shout-out to them for doing an awesome job with these plugins!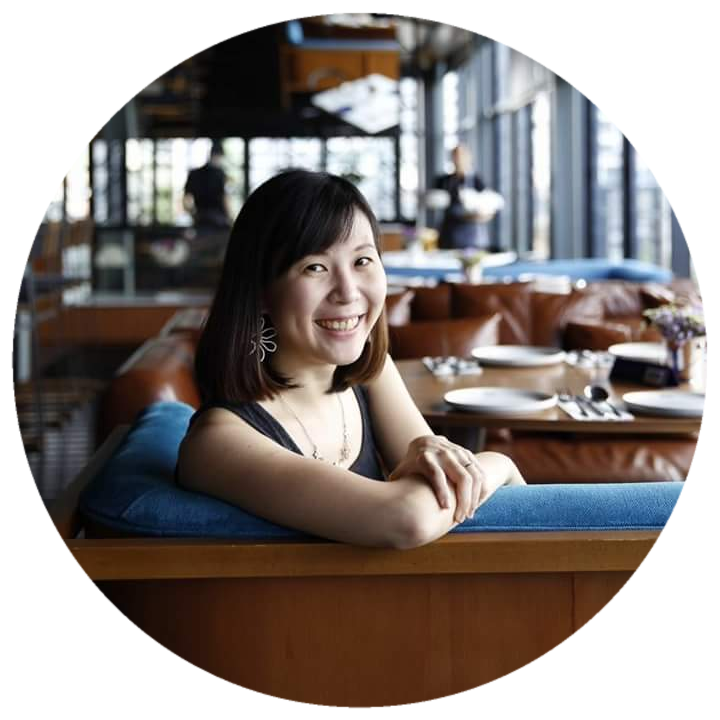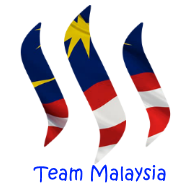 Join us @steemitbloggers
Animation By @zord189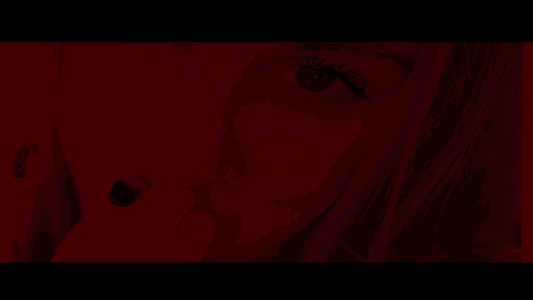 created by @zord189



---
Posted from my blog with SteemPress : http://happycrazycon.vornix.blog/2018/07/02/whatscookingchallenge-my-sons-birthday-cake-chocolate-brownie-cake/
---