carnation
Its scientific name is Dianthus caryophyllus
It has other names for shearing flowers, Luoyang flowers, lion head dianthus, carnation, big flower dianthus, Dutch dianthus...
It has a wide variety of flowers and a variety of flower styles...
Cultivation:
Ideal climate, Cool in summer, Low humidity, Warm in winter.
It does not bloom much below 14 ° C, but grows faster above 25 ° C.
The air should be relatively dry, well ventilated and sunny.
The soil should be loose and fertile, rich in humus. The soil pH is preferably between pH 6.0 and 7.5.
Since 1907, red and pink carnations have become a symbol of Mother's Day, so they are often used as flowers for mothers.
Western countries sometimes wear carnations on special occasions or festivals, especially on Mother's Day and weddings, but pay attention to color. If the mother is still alive, wear red carnations. If the mother is not alive, wear white Carnation.
In some countries, red carnations are a symbol of labor movement or revolution, such as
Austria, Italy, Portugal and other countries.
Wearing green carnations is a symbol of homosexuality.
The above information is referenced from "zh.wikipedia.org/zh-tw/%E5%BA%B7%E4%B9%83%E9%A6%A8"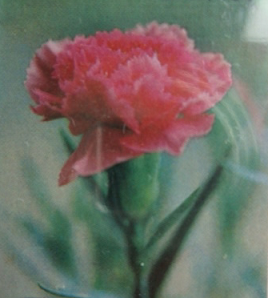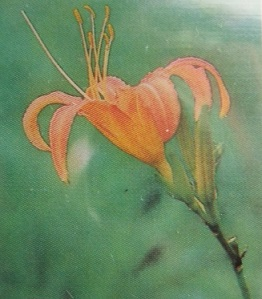 康乃馨
它的學名是Dianthus caryophyllus
它又有其它的名字為剪絨花、洛陽花、獅頭石竹、麝香石竹、大花石竹、荷蘭石竹...
它的品種繁多,花的樣式有很多種...
栽培:
它在在14℃以下不大開花,25℃以上則生長較快.
空氣要相對乾燥、通風良好、陽光充足.
土質要疏鬆肥沃、含豐富腐殖質。土壤酸鹼度在pH6.0-7.5為宜。
從1907開始,紅色和粉紅色的康乃馨成為了母親節的象徵,所以常被作為獻給母親的花.
西方國家在一些特殊場合或節日,有時會佩戴康乃馨,尤以母親節和婚禮上最為常見,但要注意顏色,如果母親尚在人世,應佩戴紅色康乃馨,如果母親不在人世,則是佩戴白色康乃馨.
有些國家則是以紅色康乃馨來表是勞工的運動或者革命的象徵,如
奧地利、義大利、葡萄牙等國家。
而佩戴綠色康乃馨,則是同性戀的象徵.
以上資料參考自 "zh.wikipedia.org/zh-tw/%E5%BA%B7%E4%B9%83%E9%A6%A8"