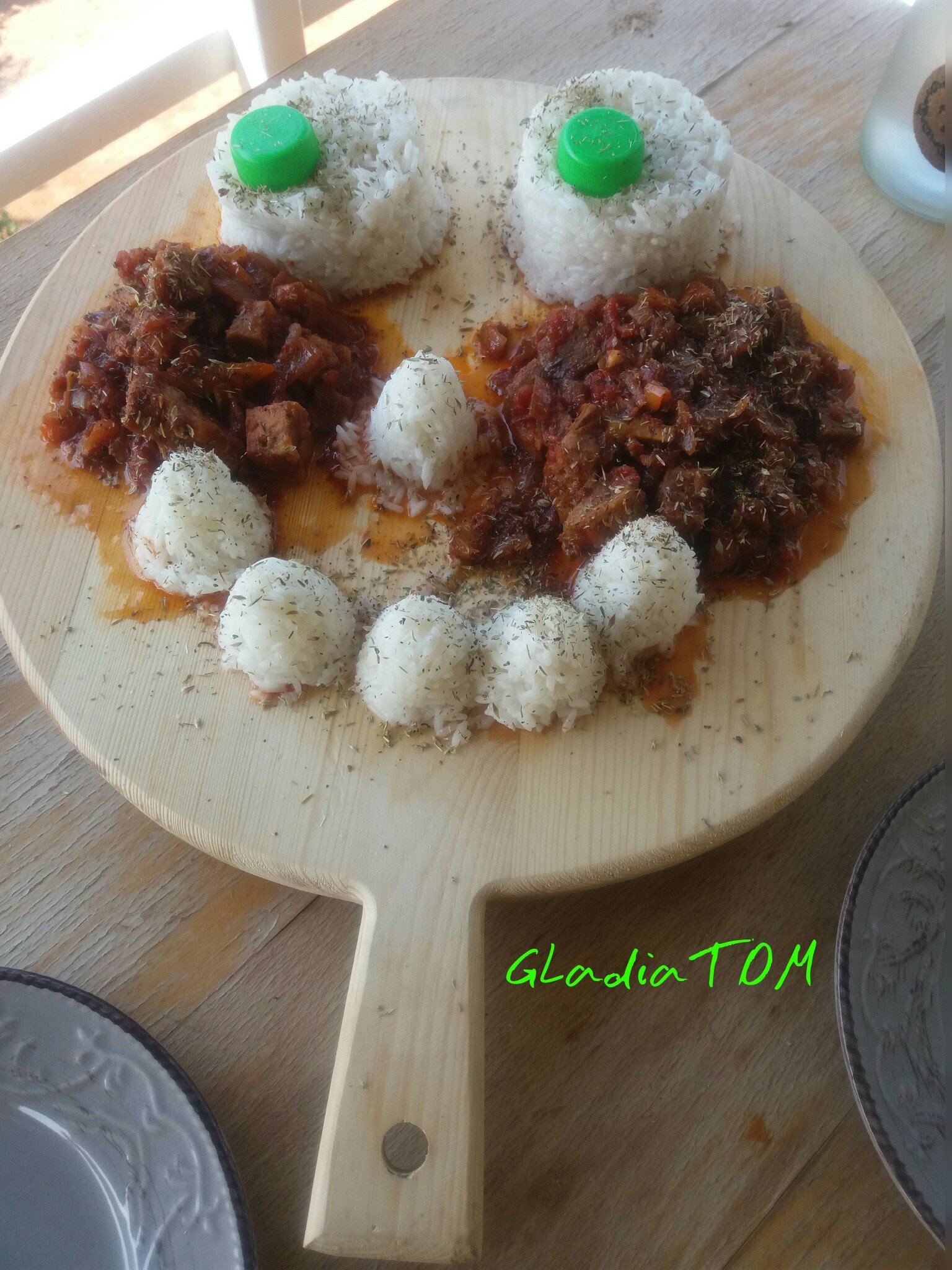 I cut the meat into small pieces and I cook it in hot olive oil... I remove the meat and I add thyme to the oil that burns to flavor it... I put the green peppers finely chopped and then the onion with the garlic... I turn off with vinegar and add honey to balance the taste...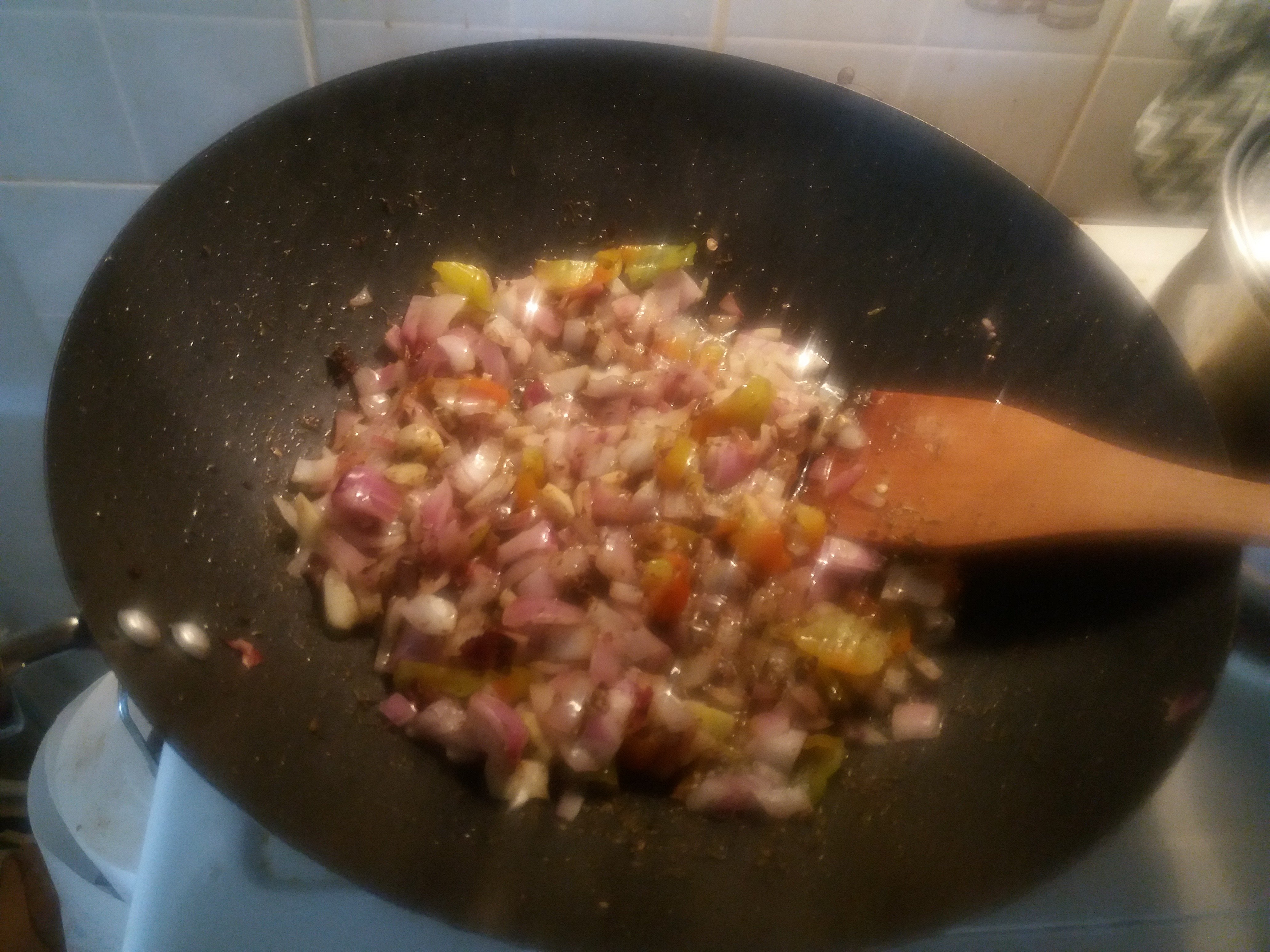 I put the meat and I add finely chopped fresh tomato with some hot water... salt and pepper and let the sauce be cooked...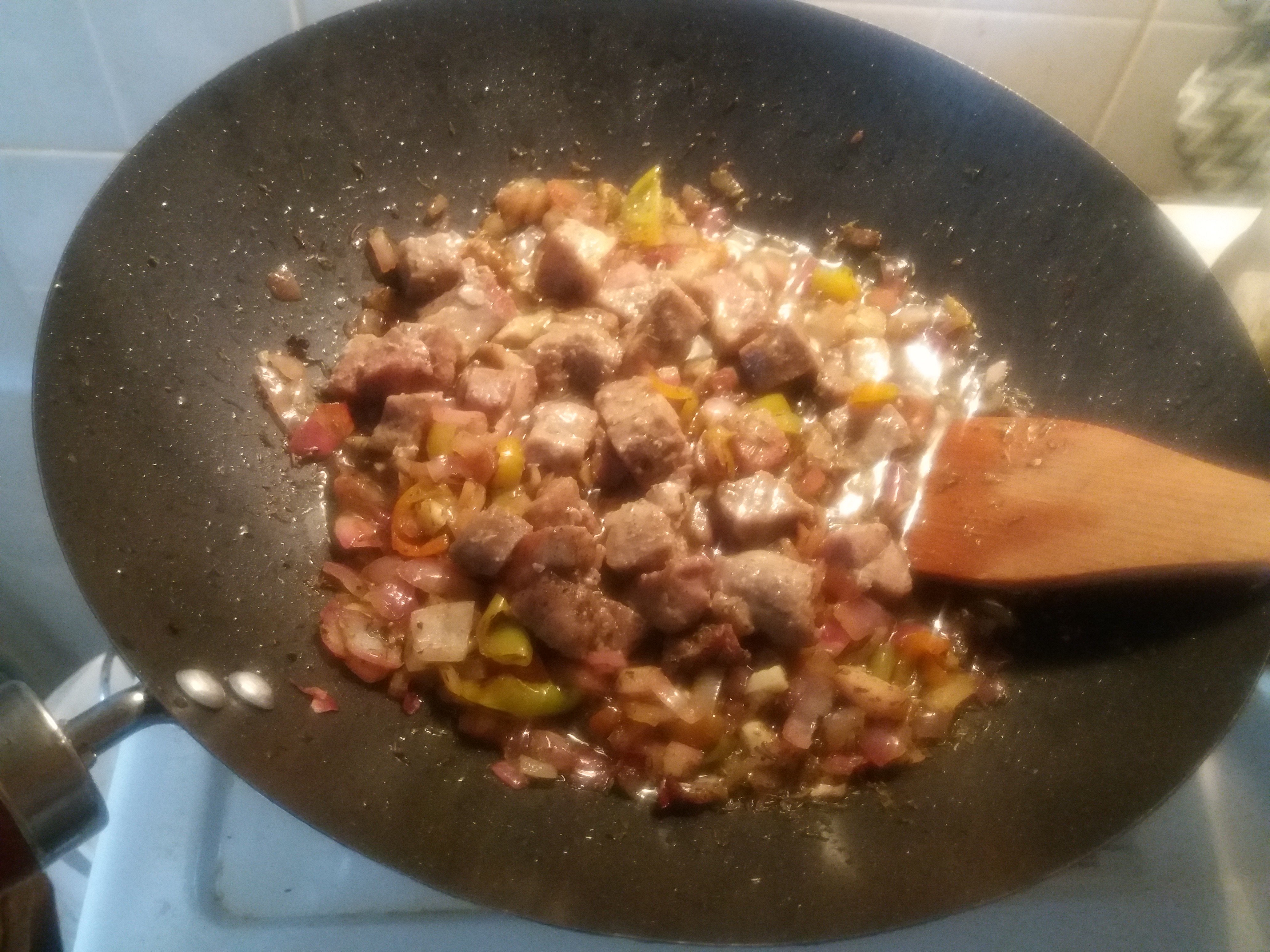 In a small pot boil water with a spoonful of salt, I add the rice in a rice-water ratio, one in two! In about 12 minutes it's ready and I add some olive oil!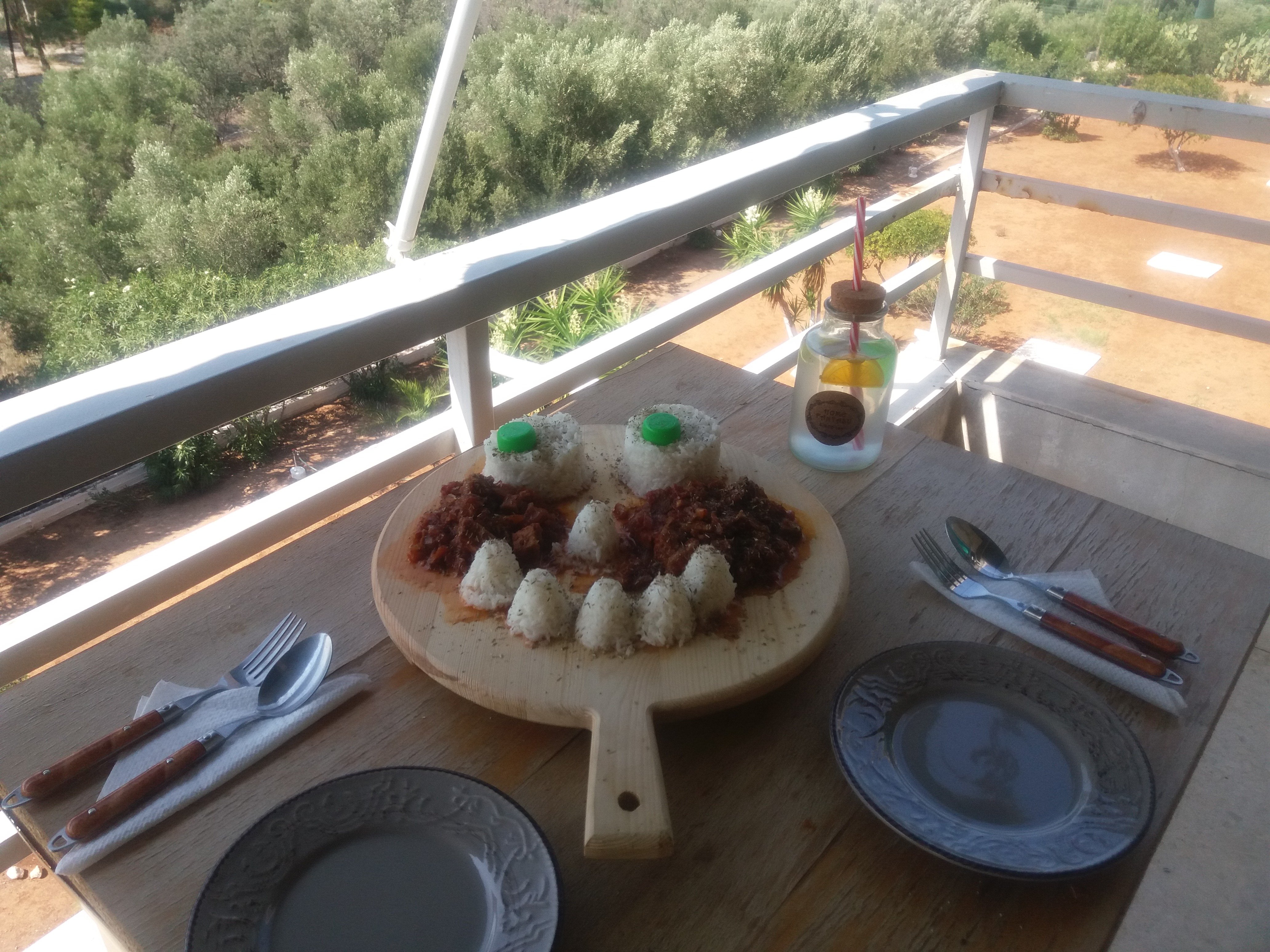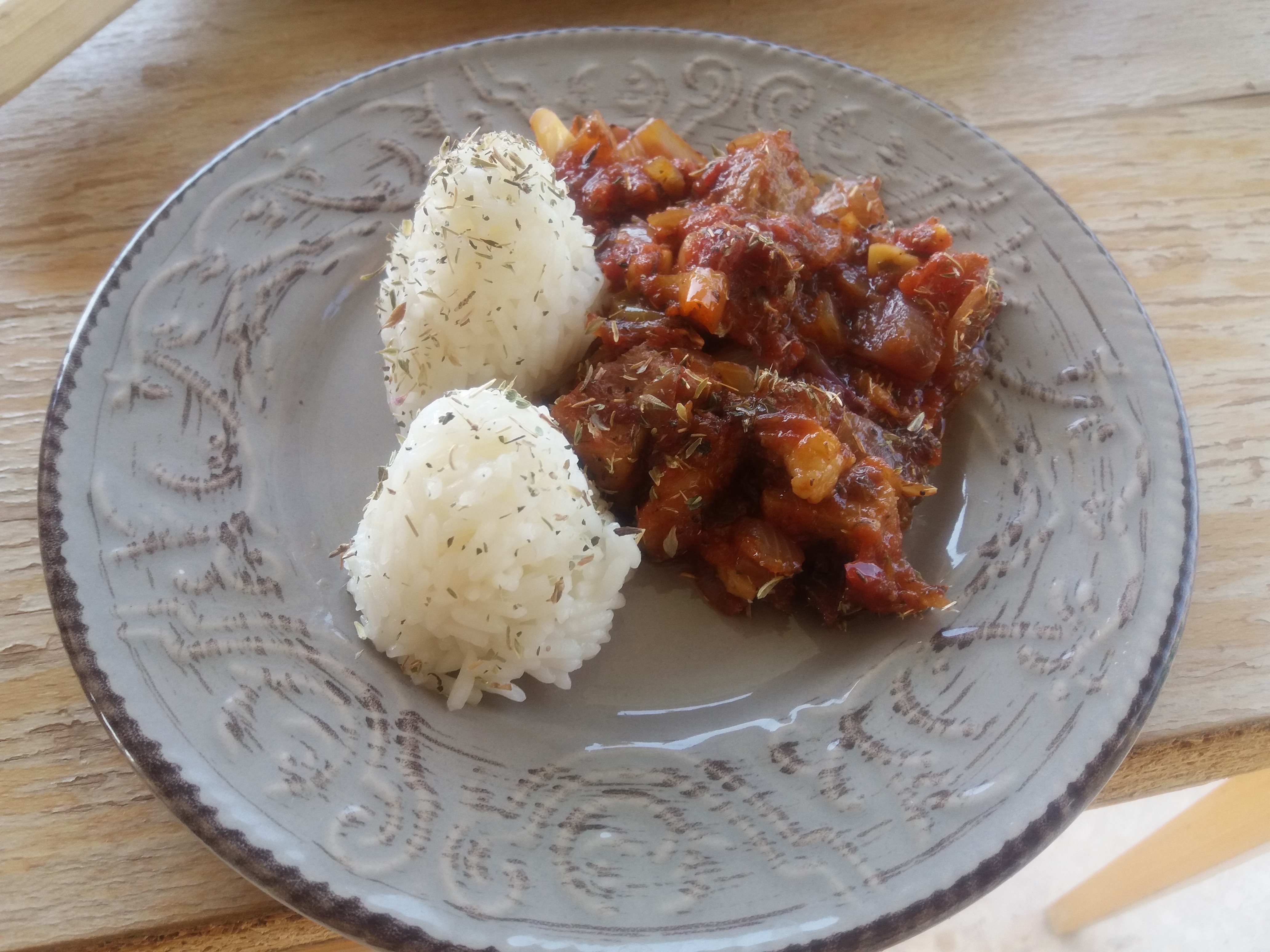 ✒Enjoy... With Love by GLadiaTOM...