Memories from summer holidays ''Porto Katsiki beach from a sailing boat''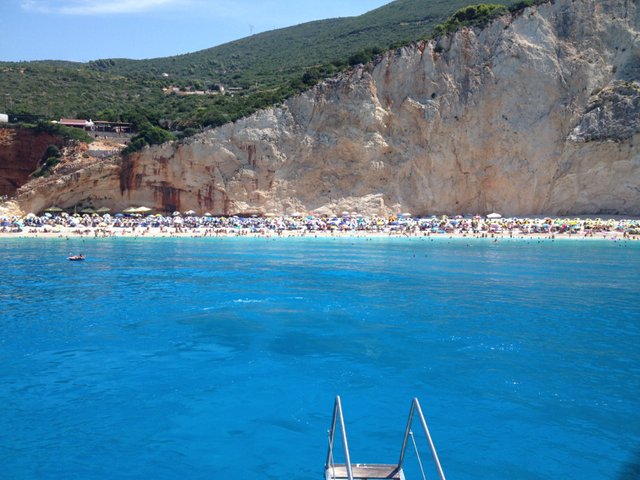 ---
Good morning, my friends, I hope you had a lovely summer...
During the first days of September, summer memories are still alive and high temperatures are still be part of our day life.
What do you think, go for a swimming even for a last time this year?
One of the most famous beaches in Greece is Porto Katsiki in Lefkada island. Numerous visitors especially in summer swimming in its lovely deep and clean waters. One interesting perspective of visiting Porto Katsiki is by using a sailing boat, the view as you can see is unique!!!
The photo was taken with an i-phone 4s, during my summer vacation in Lefkada.
I wish you to have a lovely day...
Greetings...
---