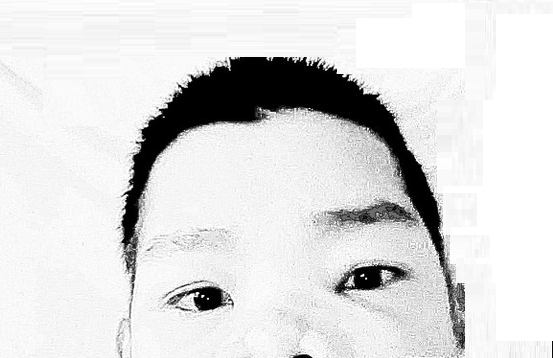 In the month of June 2017 I decided to join steemit and after about less than two weeks my account got approved. By then of I wandered around steemit making short content until I decided to reach out because at that time I am suffering from lingering pain and my appearance had changed, I should say "parabolically" because my facial bone had grown to what it is now.
Then a steemian (no longer active) helped me and asked me to make an introduceyourself post and it was read by another steemian which made an snowball effect about the news about across the steem community. I received a great support from prominent steemians big and small stake holders alike.
Then @canadian-coconut had discovered me and told me that she will support me, she fulfilled that promise until now for which I am grateful for because without her help and some of my other friends here that I could not enumerate here anymore I was able to afford my crucial medicine to at least stop the progression of my facial bone which is working although it is not a complete cure as I am having a lot of pain issues still but I am thankful that the lingering pains are gone which tormented me for many months.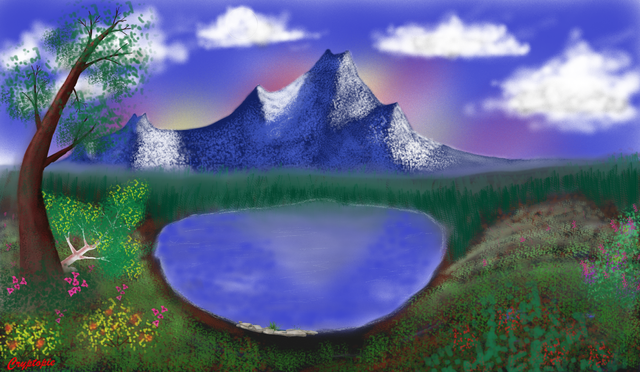 My Current Digital Painting
The steem community is my major support regarding the maintenance of my condition because I am able to buy my needed Parathyroid medicine so that my bone condition (Leontiasis Ossea) a rare bone disorder which is just a complication of being a dialysis patient for so long a time won't get worse.
So I am grateful that at least it is working for me but with a great compromise that I have to face because that medicine affects my appetite. So I have to trade pain with appetite-loss. But I can endure it nonetheless and now I am saving up for some surgeries that could improve my life like the Parathyroidectomy, Kidney transplant, and facial reconstruction.
Yes they are far-fetched goals due to my current condition but they keep me motivated in going on with my life now and with the help and support of some of the friends here at steem community that understands my predicament, my life really has not been only changed but also being saved everyday and maybe in the future when steem prices go up again, also transformed when I get to actually accomplish if not all but some of the medical goals that I am trying to fund using the support mainly by my selfless friends here at steem you know who you all are. God bless our steem community.
Gratitude challenge by @theycallmedan