I Will Not Missed the Second Chance!
Opportunity Knocks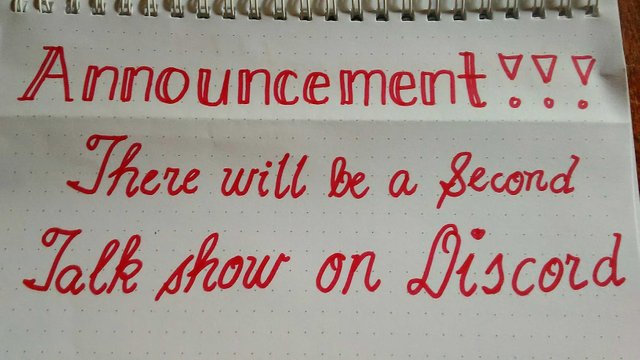 What do I mean? There's a talk show again!
@surpassinggoogle had a post yesterday saying that he saw his cousins again, and it's been a long time since they didn't meet. It was a touching story, then I continue reading, at the end of his post there's a good news! He said that there will be a talk show again. And he will inform us when.
I can't wait! Actually I couldn't join the first talk show because our internet was down, and I'm so sleepy that time. After that night, many Steemians made their posts about what happened in the talk show. I regret too much! Teary eyes I had, and I'm hoping that there will be a talk show again.
Every one deserves a second chance.
If you are the same to me that haven't joined the first talk show, this is our chance! I'm encouraging you all to join the second discord talk show, let's get updated for the next post of @surpassinggoogle and let's wait when it'll happen.
---
#untalented
@surpassinggoogle is a very kind person and please support him as a witness by voting him at https://steemit.com/~witnesses and type in"steemgigs" at the first search box.
Kindly visit https://steemit.com/~witnesses again and type in "surpassinggoogle" in the second box as a proxy.