Graphene Airdrop is on the way!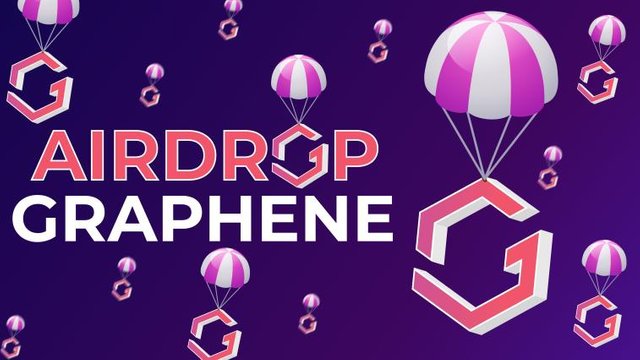 Graphene will be unveiled to the crypto community soon, below are steps on how to participate in the upcoming Graphene Airdrop.
What is Graphene?
Graphene is a revolutionary Blockchain architecture that makes use of sharding technology and the CASPER consensus protocol. It has the potential capacity to process over 100,000 transactions per second.
In line with the Phore blockchain philosophy of building a purely community-driven blockchain ecosystem, the Graphene project will not have ICOs, IEOs, nor will it be pre-mined. The team has decided to reward the trust that the community has placed in the Phore ecosystem by distributing 100% of #Graphene ($GFN) coins for free to all #Phore ( $PHR) holders.
All $PHR held in your wallets or exchanges that are participating on the date of the snapshot will receive the airdrop.
Date of the snapshot and airdrop distribution to be announced soon.
You can still fill up your bag with the #Phore ( $PHR) token now that it still undervalued. Pick yours from any of these exchanges:
LATOKEN — https://latoken.com/exchange/BTC_PHR
CREX24 — https://crex24.com/it/exchange/PHR-BTC
Stakecube — https://stakecube.net/app/exchange/PHR_BTC
Graviex — https://graviex.net/markets/phrbtc