All graffiti of Gomel - Unusual Design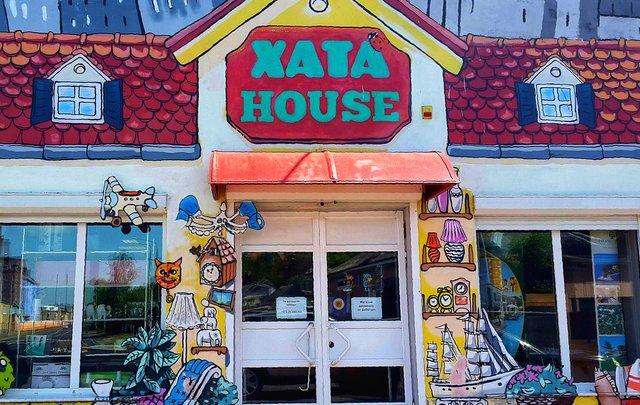 Recently, driving along the street, I involuntarily stopped near an unusual store, but I was not interested in the store itself. It was interesting how beautiful the building of this store was transformed with the help of graffiti design! This work of street art is located on Podgornaya Street, 2A (52.435163, 31.018462).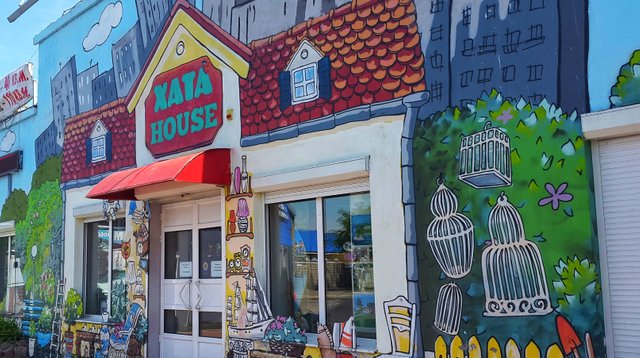 When this graffiti was created, I'm at a loss to report, but it's done fairly well and the cartoon design is great for this building. This is an excellent example of how inexpensive and very effective you can in a short time to create a design not only of the store, but almost any place! Indeed, to find beautiful graffiti in Gomel is not a problem!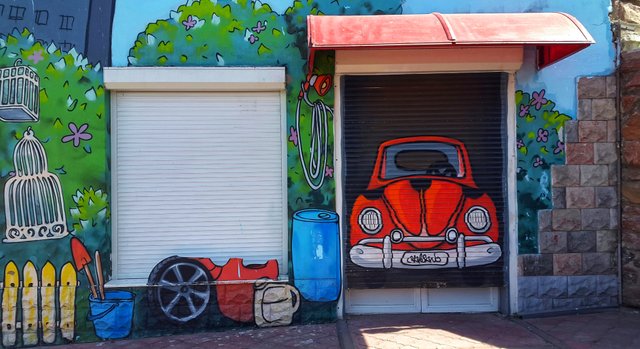 Photos taken with Samsung Galaxy Alpha