---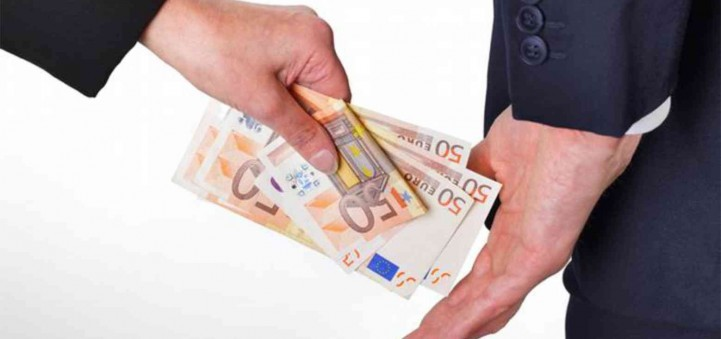 Sumber
---
Kejahatan Kerah Putih
Oleh: @usmanosama (Muhammad Usman)
---
---
Perlakuan jenis kejahatan ini tidak bisa dilakukan oleh semua orang. Tindakan seseorang atau kelompok yang mempunyai status sosial menegah ke atas, baik yang bekerja pada pemerintahan maupun sektor swasta yang merugikan orang lain disebut kejahatan kerah putih.
Penjahat kerah putih ini, mampu membalikkan keadaan dan arah kebijakan, dengan modal wewenang yang dimilikinya mampu membuat sengsara banyak orang.
Istilah kejahatan kerah putih, mulai dipopulerkan oleh Edwin H. Sutherland pada tahun 1939, pada waktu berbicara dalam pertemuan tahunan American Sociological Society ke-34 di Philadelphia tanggal 27 Desember. Menurut Edwin istilah ini guna mengambarkan perbuatan kejahatan yang dilakukan oleh orang-orang terhomat dan memiliki status tinggi serta berhubungan dengan pekerjaannya (Munir Fuady. 2008).
Tujuan kejahatan ini sama dengan kejahatan lainnya, yaitu mencari keuntungan semata dengan cara menipu, untuk memperoleh keuntungan finansial (materi) atau keuntungan non materi (bisa dalam bentuk jabatan/lainnya).
Bisanya pelaku kejahatan ini, dalam melakukan aksinya sangat terorganisir; mampu memalsukan surat-surat penting. Pola perorganisiran juga dilakukan pada beberapa level sehingga membutuhkan celah yang cerdas untuk membuka kejahatan ini.
Bentuk kejahatan kerah putih ini juga bermacam-macam, seperti penyuapan, korupsi, pemalsuan dokumen.
---
---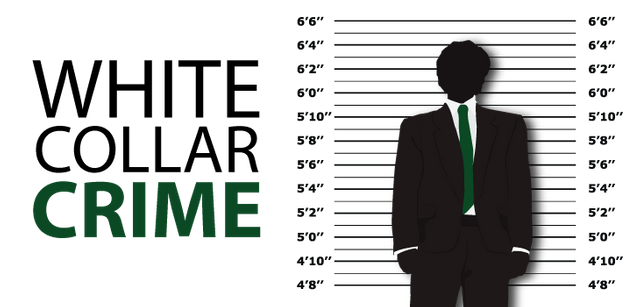 Source
---
White collar crime
Inggris
This type of crime treatment can not be done by everyone. The action of a person or group with an upward social status, whether working at the government or private sector harming another person is called a white-collar crime.
This white-collar criminal, able to reverse the circumstances and direction of the policy, with the capital authority it has capable of making miserable many people.
The term white-collar crime began to be popularized by Edwin H. Sutherland in 1939, speaking at the 34th annual meeting of the American Sociological Society in Philadelphia on 27 December. According to Edwin this term is to describe the crimes committed by people who are highly respected and have high status and are related to their work (Munir Fuady, 2008).
The purpose of this crime is the same as the other crimes, that is to seek only profit by deceiving, to gain financial gain (material) or non-material gain (either in the form of position / other).
Usually the perpetrator of this crime, in doing the action is very organized; able to forge important letters. Organizational patterns are also performed on several levels, requiring a smart gap to unlock this crime.
This form of white-collar crime is also diverse, such as bribery, corruption, forgery of documents.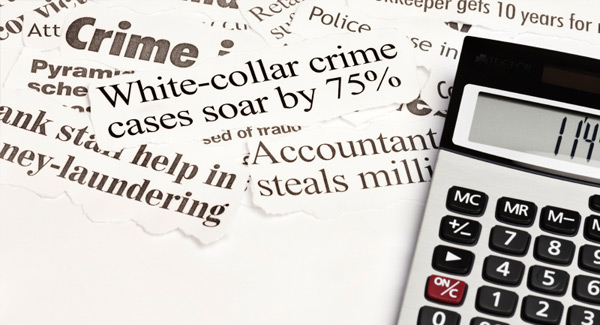 Source
---
Together We Can
Regards, Nanggroe Steemit Community (NSC)
Aceh Utara, 14 February 2018