We've played two rounds now at the glorious County Clare course of Lahinch. Day one was a lovely seaside day with only a hint of the wind that can define links golf courses.
Day two was a different story entirely, where many of the field were treated to testing cross winds and driving rain. Some noticeable causalities of Friday's conditions were Spain's Jon Rahm who struggled to a +1 round of 71 and Ian Poulter who faired slightly worse signing for a +2 round of 72. Neither player is completely out of the equation, sitting on -2 and -1 respectively, but they will need to put in stellar round 3 cards of 65 or 66 and hope the guys at the top have off days. Realistically speaking they need to be within 3 or 4 shots of the leader teeing off on Sunday, and with South African Zander Lombard sitting pretty on -9, the deficit stands at 7 and 8 shots at the moment.
A ten shot swing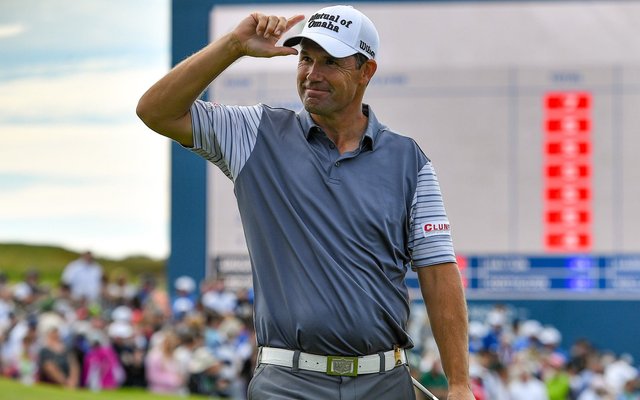 No one summed up the difference between Thursday and Friday's weather better than local legend and three time major winner Padraic Harrington. Having said "it was just easy" about his 8-birdie inspired round of 63 on Thursday, which also claimed the course record for the tough Links track, his subsequent Friday round was anything but easy, where the birdies evaded him on 17 of the 18 holes he toiled through. If Padraic was the birdieman on Thursday, then he was most definitely the bogeyman on Friday as the Dubliner hacked ball after ball from the thick rough and just could not get his round going. He went from having a two shot lead on the field atop the leaderboard to tie for 21st and 5 shots back.
He is still in with a shout, but like Jon Rahm and the Postman Poulter he will need to deliver a low score on Saturday to have any chance of cashing the winner's cheque of €1.036 million on Sunday evening.
Windy Players
It is unsurprising to players from countries like South Africa, England, Denmark and Sweden dominate the leaderboard. The wind is known to blow in these countries as well, and anyone who cut their teeth in windy conditions as a youngster has a certain advantage, when the wind gets up. That will be something to remember when picking our golfers for the Open championship in a fortnight. I am going to keep an eye on the expected weather forecast for Portrush and bear it in mind when making my picks. If the wind blows don't be surprised to see some unexpected long odds players from similar countries hanging around the top 10 places.
Our leader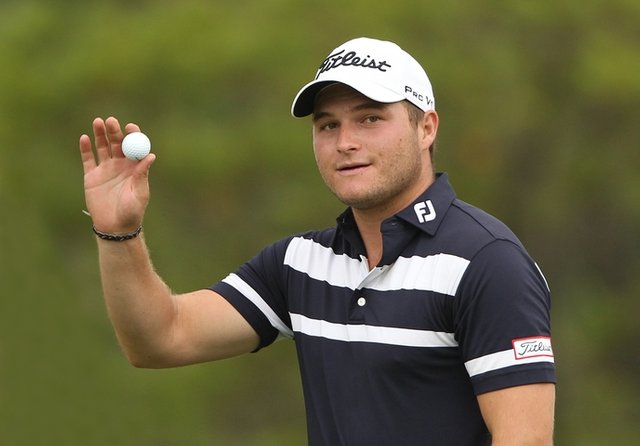 The Irish Open is currently being led by an inexperienced golfer from South Africa Zander Lombard. He has put together two excellent rounds of 64 and 67. I'm intrigued to see how his position atop the leaderboard affects him. Will he shoot another round in the 60s or will nerves raise their ugly head and cause him to go over par in round 3?
Whatever happens, the experience of having a lead will stand to him, regardless of how the rest of the competition plays out for him and he also has some fond memories of Ireland after finishing 6th last year in Ballyliffen, after an indifferent start.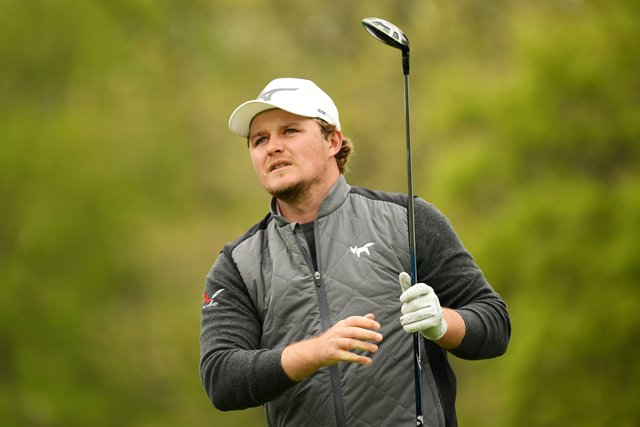 One shot further back is Englishman Eddie Pepperell, who I think is a smashing golfer. There are not many better iron players and ball strikers in the business and he has put all of his skills together to register rounds of 65 and 67 on day 1 and 2 in County Clare. Eddie has everything it takes to when at this level, and I very much expect him to be in contention when the prizes are being handed out on Sunday.
Thanks for the running commentary, but what about the 3 golfers you picked out @ablaze?? How are they faring out.
For those that missed it, here is the link to my picks:
@ablaze Tips for a win/place at Irish Open
Well firstly, I'll point out that I picked 2 complete outsiders at odds of 100/1 and 300/1 and my third choice was a nice long price of 28/1.
Bradley Dredge @ 300/1 (tied 55th on -1)
After signing for a day one 72, Dredge was well down the leaderboard and looking ripe for cutting. The Welshman battled hard on day two and the windy conditions seemed to suit him better, as he fashioned a gritty 67 leaving him right on the cutline and getting him his pass for rounds 3 and 4. He is 8 shots adrift, so I am hoping to see a number like 66 or 67 on his card for today to give him a realistic shot at a top 8 finish and payday for me!
Rafa Cabrera Bello @28/1 (tied 12th on -5)
Rafa showed why he likes to play in Ireland with rounds of 68 and 67 respectively and poised perfectly for an attack over the weekend. Sitting just 4 shots back is not a bad place to be at all. I am hoping he can half that deficit today and if he manages that he has every chance of being this year's Irish Open Champion.
Matthew Southgate @ 100/1 (tied 75th on +1 and CUT)
Matthew did not make the cut, but he was not a million miles away to be fair. The windy conditions of day 2 cost him his place, where it took him 72 shots to carve his way around Lahinch.
Overall, I'm very happy that 2 out of 3 of my picks made the cut, especially considering that names like Graeme McDowell (+4), Thomas Pieters (+3), Tyrell Hatton (+2), Danny Willet (+2), Beef Johnson (+7) and other big names missed the cut.
[See the full post over on scorum at this link] (https://scorum.com/en-us/golf/@ablaze/irish-open-update-after-round-2)
Thanks a million for reading.
Peace Out.