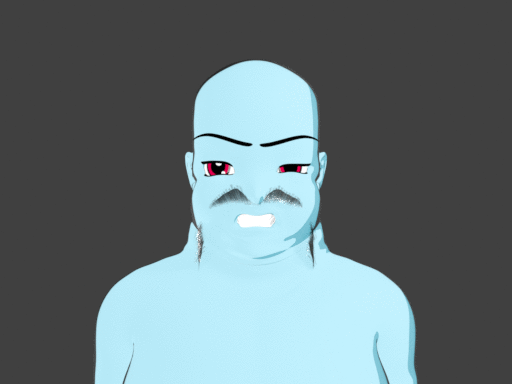 [The less a writer discusses his work—and himself—the better. The master chef slaughters no chickens in the dining room; the doctor writes prescriptions in Latin; the magician hides his hinges, mirrors, and trapdoors with the utmost care.(Jack Vance)]()
sincerely,
Goldman Morgan,
the vaultkeeper of Tyrnannoght
---

---

the collector returns
Goldman Morgan takes a cut
Goldman Morgan credits to accounts
Number of client accounts active : 277
Number of npc accounts active : 8
Number of zone accounts active : 6

| account | data | VC | !seen |
| --- | --- | --- | --- |
| Subject X13 | I:0,B:0,D:1,P:5,E:1,G:8,S:0,C:2,T:6 | 191 | 8 |
| Subject X14 | I:0,B:0,D:0,P:8,E:9,G:2,S:0,C:6,T:8 | 44 | 8 |
| a-0-0-0-0-0 | I:0,B:0,D:0,P:0,E:3,G:8,S:7,C:6,T:6 | 1 | 9 |
| aaronwilliams | I:0,B:0,D:0,P:0,E:3,G:9,S:1,C:8,T:2 | 1 | 9 |
| abdullah14 | I:0,B:0,D:0,P:0,E:3,G:7,S:1,C:6,T:7 | 1 | 9 |
| afsarali | I:0,B:0,D:0,P:0,E:3,G:9,S:4,C:8,T:0 | 1 | 9 |
| agememnon | I:0,B:0,D:8,P:0,E:8,G:4,S:5,C:7,T:2 | 137 | 12 |
| ahmetchef | I:0,B:0,D:2,P:8,E:6,G:0,S:6,C:0,T:1 | 157 | 8 |
| ahnaf2143 | I:0,B:0,D:0,P:0,E:3,G:9,S:2,C:6,T:4 | 1 | 9 |
| airdroptr1 | I:0,B:0,D:1,P:0,E:6,G:6,S:9,C:2,T:4 | 121 | 8 |
| akakon | I:0,B:0,D:0,P:0,E:3,G:9,S:9,C:2,T:1 | 1 | 9 |
| alankeely | I:0,B:0,D:0,P:0,E:3,G:7,S:0,C:4,T:6 | 1 | 9 |
| alanwint | I:0,B:0,D:0,P:0,E:4,G:0,S:9,C:5,T:5 | 1 | 9 |
| alexanderriley | I:0,B:0,D:0,P:0,E:4,G:0,S:9,C:5,T:1 | 1 | 9 |
| almostpeter | I:0,B:0,D:0,P:0,E:4,G:0,S:9,C:4,T:3 | 1 | 9 |
| aloha-creations | I:0,B:0,D:1,P:1,E:8,G:1,S:2,C:4,T:4 | 6 | 49 |
| aloxx | I:0,B:0,D:0,P:0,E:4,G:1,S:0,C:3,T:3 | 1 | 9 |
| amico | I:0,B:1,D:3,P:6,E:6,G:7,S:0,C:1,T:8 | 13 | 14 |
| angila3 | I:0,B:0,D:0,P:0,E:4,G:0,S:8,C:5,T:3 | 1 | 9 |
| anibutler | I:0,B:0,D:0,P:0,E:4,G:1,S:1,C:0,T:2 | 1 | 9 |
| animad | I:0,B:0,D:0,P:0,E:3,G:2,S:0,C:4,T:1 | 1 | 15 |
| ankapolo | I:0,B:0,D:0,P:3,E:0,G:2,S:5,C:3,T:8 | 1 | 27 |
| antime | I:0,B:0,D:0,P:0,E:3,G:7,S:8,C:5,T:2 | 1 | 9 |
| ardabil | I:0,B:0,D:0,P:0,E:3,G:7,S:2,C:2,T:8 | 1 | 9 |
| arlenessmith | I:0,B:0,D:0,P:0,E:4,G:0,S:9,C:5,T:6 | 1 | 9 |
| artsygoddess | I:0,B:1,D:8,P:1,E:0,G:6,S:8,C:4,T:1 | 26 | 8 |
| ascorphat | I:0,B:0,D:0,P:2,E:6,G:5,S:1,C:7,T:5 | 2 | 13 |
| ashleycarroll | I:0,B:0,D:0,P:0,E:3,G:7,S:0,C:4,T:6 | 1 | 9 |
| asok | I:0,B:0,D:0,P:0,E:4,G:0,S:2,C:5,T:6 | 1 | 9 |
| autumn-steem | I:0,B:0,D:1,P:8,E:2,G:1,S:4,C:1,T:5 | 26 | 8 |
| babyincin | I:0,B:0,D:1,P:1,E:3,G:0,S:5,C:7,T:8 | 20 | 52 |
| baycan | I:0,B:0,D:1,P:7,E:7,G:1,S:5,C:7,T:8 | 43 | 8 |
| beautifulwoman | I:0,B:0,D:5,P:3,E:0,G:5,S:2,C:9,T:0 | 6 | 46 |
| berthabtrail | I:0,B:0,D:0,P:0,E:4,G:0,S:9,C:4,T:3 | 1 | 9 |
| bettydavis | I:0,B:0,D:0,P:0,E:4,G:0,S:9,C:3,T:4 | 1 | 9 |
| bettyyjones | I:0,B:0,D:0,P:0,E:4,G:0,S:9,C:5,T:0 | 1 | 9 |
| beverages | I:0,B:0,D:1,P:3,E:4,G:8,S:4,C:1,T:6 | 1 | 27 |
| billy118 | I:0,B:0,D:0,P:0,E:3,G:8,S:6,C:5,T:0 | 1 | 9 |
| bitcoinmining | I:0,B:0,D:0,P:0,E:3,G:8,S:6,C:5,T:3 | 1 | 9 |
| bitok.xyz | I:0,B:0,D:0,P:0,E:1,G:9,S:8,C:7,T:8 | 1 | 36 |
| biv | I:0,B:0,D:0,P:0,E:4,G:1,S:0,C:5,T:8 | 1 | 9 |
| blockchainlives | I:0,B:0,D:3,P:5,E:3,G:9,S:2,C:3,T:8 | 26 | 8 |
| bluesniper | I:0,B:0,D:2,P:1,E:3,G:6,S:3,C:3,T:0 | 35 | 22 |
| bonmar | I:0,B:0,D:0,P:0,E:3,G:9,S:9,C:2,T:3 | 1 | 9 |
| bosomgaby | I:0,B:0,D:0,P:0,E:4,G:0,S:9,C:4,T:8 | 1 | 9 |
| brittanylan | I:0,B:0,D:0,P:0,E:4,G:0,S:9,C:4,T:1 | 1 | 9 |
| canadianbacon | I:0,B:0,D:1,P:1,E:3,G:9,S:9,C:3,T:0 | 1 | 27 |
| canon12 | I:0,B:0,D:0,P:0,E:2,G:0,S:4,C:5,T:8 | 1 | 56 |
| caotico | I:0,B:0,D:0,P:0,E:1,G:5,S:3,C:1,T:2 | 1 | 16 |
| charlesdodd | I:0,B:0,D:0,P:0,E:4,G:0,S:9,C:4,T:7 | 1 | 9 |
| charlesmwatson | I:0,B:0,D:0,P:0,E:4,G:0,S:9,C:4,T:2 | 1 | 9 |
| charlotte0 | I:0,B:0,D:0,P:0,E:3,G:9,S:0,C:1,T:8 | 1 | 9 |
| chef-robbo | I:0,B:0,D:4,P:6,E:3,G:3,S:8,C:9,T:7 | 24 | 8 |
| chikibumsi | I:0,B:0,D:0,P:0,E:3,G:8,S:7,C:6,T:3 | 1 | 9 |
| chineyes | I:0,B:0,D:0,P:0,E:3,G:6,S:4,C:5,T:4 | 1 | 9 |
| chucklex | I:0,B:0,D:0,P:0,E:3,G:8,S:6,C:3,T:9 | 1 | 9 |
| cifer | I:0,B:0,D:2,P:2,E:5,G:9,S:6,C:0,T:1 | 9 | 46 |
| cindyburley | I:0,B:0,D:0,P:0,E:4,G:0,S:9,C:5,T:8 | 1 | 9 |
| coinmeria | I:0,B:0,D:5,P:9,E:1,G:5,S:5,C:5,T:0 | 110 | 9 |
| craigflowers | I:0,B:0,D:0,P:0,E:4,G:0,S:9,C:4,T:1 | 1 | 9 |
| crypt0boiler | I:0,B:0,D:0,P:0,E:3,G:8,S:6,C:4,T:4 | 1 | 9 |
| crystalliuyifei | I:0,B:0,D:0,P:0,E:6,G:8,S:9,C:6,T:5 | 1 | 29 |
| ctime | I:0,B:0,D:0,P:6,E:7,G:2,S:2,C:5,T:7 | 1 | 36 |
| curationment | I:0,B:0,D:0,P:0,E:3,G:8,S:7,C:8,T:0 | 1 | 9 |
| curation.trail | I:0,B:0,D:0,P:1,E:1,G:2,S:2,C:1,T:7 | 1 | 15 |
| cyrexxlm | I:0,B:0,D:0,P:0,E:3,G:9,S:5,C:7,T:2 | 1 | 9 |
| daegnoz | I:0,B:0,D:0,P:0,E:4,G:0,S:9,C:5,T:4 | 1 | 9 |
| danielppp | I:0,B:0,D:0,P:0,E:4,G:0,S:9,C:6,T:0 | 1 | 9 |
| daycrypter | I:0,B:0,D:4,P:9,E:1,G:1,S:4,C:8,T:7 | 1 | 48 |
| deborahskent | I:0,B:0,D:0,P:0,E:4,G:0,S:9,C:5,T:1 | 1 | 9 |
| dejan.vucovic | I:0,B:0,D:1,P:2,E:3,G:6,S:1,C:2,T:0 | 1 | 27 |
| denessatk | I:0,B:0,D:0,P:0,E:3,G:7,S:0,C:4,T:0 | 1 | 9 |
| destroy | I:0,B:0,D:0,P:0,E:1,G:1,S:0,C:2,T:7 | 1 | 9 |
| devsup | I:0,B:0,D:4,P:7,E:3,G:4,S:3,C:7,T:2 | 22 | 50 |
| dgig | I:0,B:0,D:0,P:0,E:3,G:8,S:6,C:5,T:3 | 1 | 9 |
| dianamarta | I:0,B:0,D:0,P:0,E:3,G:7,S:2,C:2,T:8 | 1 | 9 |
| dibyalochan | I:0,B:0,D:0,P:0,E:3,G:9,S:3,C:1,T:8 | 1 | 9 |
| digi5952 | I:0,B:0,D:1,P:0,E:3,G:8,S:5,C:5,T:9 | 1 | 27 |
| dinmark09 | I:0,B:0,D:0,P:0,E:3,G:8,S:6,C:4,T:4 | 1 | 9 |
| discipleship | I:0,B:0,D:6,P:7,E:2,G:9,S:1,C:7,T:5 | 121 | 9 |
| divinehealer | I:0,B:0,D:1,P:1,E:5,G:3,S:4,C:9,T:8 | 1 | 27 |
| doing | I:0,B:0,D:0,P:0,E:4,G:0,S:9,C:0,T:6 | 1 | 9 |
| donnielperry | I:0,B:0,D:0,P:0,E:4,G:0,S:9,C:5,T:9 | 1 | 9 |
| dough-nate | I:0,B:0,D:5,P:4,E:7,G:8,S:8,C:9,T:3 | 26 | 8 |
| dough-nation | I:0,B:0,D:5,P:4,E:6,G:6,S:7,C:4,T:5 | 26 | 8 |
| dunatos | I:0,B:0,D:0,P:0,E:3,G:7,S:1,C:4,T:0 | 1 | 9 |
| ecoinstant | I:0,B:0,D:6,P:3,E:1,G:3,S:5,C:4,T:2 | 1 | 41 |
| edgarare1 | I:0,B:0,D:0,P:1,E:7,G:2,S:9,C:0,T:7 | 1 | 40 |
| edmundsilver | I:0,B:0,D:0,P:0,E:4,G:0,S:9,C:4,T:6 | 1 | 9 |
| electrodelic | I:0,B:0,D:0,P:0,E:3,G:7,S:1,C:8,T:1 | 1 | 9 |
| eli7 | I:0,B:0,D:0,P:0,E:4,G:0,S:9,C:2,T:8 | 1 | 9 |
| elizabethsgose | I:0,B:0,D:0,P:0,E:4,G:0,S:9,C:5,T:6 | 1 | 9 |
| ellio | I:0,B:0,D:0,P:0,E:4,G:0,S:9,C:2,T:9 | 1 | 9 |
| elowin | I:0,B:0,D:0,P:0,E:2,G:5,S:3,C:8,T:6 | 2 | 14 |
| embesilikat | I:0,B:0,D:2,P:0,E:5,G:1,S:1,C:4,T:3 | 150 | 8 |
| emirfirlar | I:0,B:0,D:1,P:9,E:1,G:8,S:3,C:9,T:1 | 60 | 8 |
| emotionalsea | I:0,B:0,D:0,P:7,E:9,G:9,S:1,C:8,T:5 | 73 | 13 |
| eng.ramy | I:0,B:0,D:0,P:0,E:3,G:8,S:6,C:5,T:1 | 1 | 9 |
| enjgold | I:0,B:0,D:1,P:2,E:1,G:6,S:5,C:9,T:8 | 1 | 27 |
| erichking | I:0,B:0,D:0,P:0,E:3,G:9,S:1,C:8,T:3 | 1 | 9 |
| esrausbasar | I:0,B:0,D:0,P:0,E:3,G:8,S:2,C:3,T:7 | 1 | 9 |
| ezravandi | I:0,B:0,D:0,P:0,E:6,G:3,S:4,C:8,T:4 | 1 | 33 |
| fall-steem | I:0,B:0,D:1,P:8,E:2,G:0,S:0,C:2,T:2 | 26 | 8 |
| fatkat | I:0,B:0,D:1,P:1,E:3,G:3,S:6,C:9,T:8 | 1 | 27 |
| fatti.maah | I:0,B:0,D:0,P:0,E:3,G:9,S:5,C:4,T:1 | 1 | 9 |
| feliciamgray | I:0,B:0,D:0,P:0,E:3,G:9,S:1,C:8,T:3 | 1 | 9 |
| filipino | I:0,B:0,D:0,P:2,E:1,G:5,S:3,C:5,T:0 | 3 | 11 |
| firebeetle | I:0,B:0,D:1,P:1,E:6,G:7,S:7,C:7,T:9 | 1 | 27 |
| firster78 | I:0,B:0,D:1,P:3,E:3,G:3,S:2,C:1,T:2 | 157 | 8 |
| flag.god.bot | I:0,B:0,D:0,P:0,E:3,G:9,S:6,C:4,T:3 | 1 | 9 |
| flowerss | I:0,B:0,D:0,P:0,E:3,G:7,S:2,C:2,T:8 | 1 | 9 |
| footballmanager | I:0,B:0,D:1,P:1,E:4,G:4,S:7,C:8,T:2 | 1 | 27 |
| fotopic | I:0,B:0,D:0,P:0,E:1,G:3,S:2,C:2,T:4 | 1 | 15 |
| freedomtowrite | I:0,B:0,D:1,P:2,E:5,G:1,S:7,C:5,T:0 | 1 | 27 |
| galaxies0dc | I:0,B:0,D:0,P:0,E:3,G:9,S:4,C:3,T:5 | 1 | 9 |
| gatgat | I:0,B:0,D:0,P:0,E:3,G:7,S:2,C:1,T:8 | 1 | 9 |
| geraldangelo | I:0,B:0,D:0,P:0,E:4,G:0,S:9,C:4,T:2 | 1 | 9 |
| getstuffdun | I:0,B:0,D:6,P:6,E:0,G:3,S:7,C:8,T:7 | 27 | 8 |
| gface | I:0,B:0,D:0,P:0,E:4,G:0,S:0,C:3,T:1 | 1 | 9 |
| glan | I:0,B:0,D:0,P:0,E:3,G:9,S:9,C:3,T:1 | 1 | 9 |
| glenwoods | I:0,B:0,D:0,P:0,E:4,G:0,S:9,C:4,T:5 | 1 | 9 |
| halong | I:0,B:0,D:0,P:0,E:3,G:9,S:6,C:4,T:3 | 1 | 9 |
| hamza.shahzad | I:0,B:0,D:0,P:0,E:3,G:9,S:5,C:3,T:1 | 1 | 9 |
| hayirhah | I:0,B:0,D:4,P:3,E:5,G:5,S:4,C:7,T:7 | 137 | 8 |
| heidikraft | I:0,B:0,D:0,P:0,E:4,G:0,S:9,C:5,T:2 | 1 | 9 |
| homeles-economic | I:0,B:0,D:0,P:0,E:3,G:8,S:6,C:4,T:9 | 1 | 9 |
| idlecancerian | I:0,B:0,D:0,P:0,E:3,G:9,S:2,C:7,T:0 | 1 | 9 |
| ivrmakers | I:0,B:0,D:0,P:0,E:3,G:6,S:8,C:5,T:0 | 1 | 9 |
| izabelalau | I:0,B:0,D:0,P:0,E:4,G:0,S:3,C:2,T:6 | 1 | 9 |
| jamal.mahmud | I:0,B:0,D:0,P:0,E:3,G:8,S:6,C:4,T:6 | 1 | 9 |
| jameshumphrey | I:0,B:0,D:0,P:0,E:4,G:0,S:9,C:4,T:8 | 1 | 9 |
| jeronimorubio | I:0,B:0,D:0,P:0,E:3,G:9,S:1,C:9,T:5 | 1 | 38 |
| jessee0 | I:0,B:0,D:0,P:0,E:4,G:0,S:9,C:4,T:9 | 1 | 9 |
| jievarela | I:0,B:0,D:0,P:0,E:4,G:0,S:8,C:8,T:5 | 1 | 9 |
| jimmyross | I:0,B:0,D:0,P:0,E:4,G:0,S:9,C:4,T:6 | 1 | 9 |
| jogesh0906 | I:0,B:0,D:0,P:0,E:4,G:1,S:1,C:1,T:3 | 1 | 9 |
| johnjbishop | I:0,B:0,D:0,P:0,E:4,G:0,S:9,C:4,T:2 | 1 | 9 |
| johntorres | I:0,B:0,D:0,P:0,E:4,G:0,S:9,C:4,T:9 | 1 | 9 |
| jorge090202 | I:0,B:0,D:1,P:3,E:2,G:6,S:2,C:1,T:2 | 1 | 8 |
| josebarter | I:0,B:0,D:0,P:0,E:4,G:0,S:9,C:4,T:2 | 1 | 9 |
| josenelson | I:0,B:0,D:0,P:0,E:4,G:0,S:9,C:5,T:6 | 1 | 9 |
| juantemple | I:0,B:0,D:0,P:0,E:4,G:0,S:9,C:4,T:3 | 1 | 9 |
| judyedwards | I:0,B:0,D:0,P:0,E:4,G:0,S:9,C:6,T:8 | 1 | 9 |
| judyspencer | I:0,B:0,D:0,P:0,E:4,G:0,S:9,C:5,T:2 | 1 | 9 |
| jurik | I:0,B:0,D:0,P:0,E:1,G:3,S:9,C:6,T:8 | 3 | 31 |
| justinwest | I:0,B:0,D:0,P:0,E:4,G:0,S:9,C:4,T:1 | 1 | 9 |
| kanhiyachauhan | I:0,B:0,D:5,P:4,E:7,G:6,S:0,C:3,T:6 | 22 | 17 |
| karamellka | I:0,B:0,D:0,P:0,E:4,G:0,S:2,C:5,T:9 | 1 | 9 |
| kashyap61 | I:0,B:0,D:0,P:0,E:4,G:0,S:9,C:5,T:7 | 1 | 9 |
| kemalyokus | I:0,B:0,D:1,P:5,E:1,G:9,S:1,C:8,T:4 | 157 | 8 |
| kevinmdixon | I:0,B:0,D:0,P:0,E:4,G:0,S:9,C:4,T:8 | 1 | 9 |
| kingcoins | I:0,B:0,D:0,P:0,E:4,G:0,S:6,C:8,T:7 | 1 | 9 |
| kkndworld | I:0,B:2,D:3,P:8,E:8,G:7,S:6,C:8,T:6 | 147 | 8 |
| kobar | I:0,B:0,D:0,P:0,E:3,G:9,S:6,C:4,T:5 | 1 | 9 |
| kookeret | I:0,B:0,D:0,P:0,E:3,G:7,S:0,C:3,T:1 | 1 | 9 |
| krillseeker | I:0,B:0,D:1,P:0,E:7,G:4,S:6,C:0,T:6 | 29 | 8 |
| kyrios | I:0,B:0,D:4,P:2,E:8,G:5,S:9,C:1,T:3 | 26 | 8 |
| laabemmes | I:0,B:0,D:0,P:0,E:4,G:0,S:9,C:6,T:1 | 1 | 9 |
| laevoneb | I:0,B:0,D:0,P:0,E:4,G:0,S:9,C:5,T:5 | 1 | 9 |
| lalabnek | I:0,B:0,D:0,P:0,E:4,G:0,S:9,C:5,T:6 | 1 | 9 |
| lanasyula | I:0,B:0,D:0,P:0,E:4,G:0,S:9,C:6,T:2 | 1 | 9 |
| lavaza | I:0,B:0,D:0,P:1,E:8,G:2,S:8,C:8,T:7 | 3 | 13 |
| lawrencehuerta | I:0,B:0,D:0,P:0,E:4,G:0,S:9,C:4,T:9 | 1 | 9 |
| layunekin | I:0,B:0,D:0,P:0,E:4,G:0,S:9,C:5,T:7 | 1 | 9 |
| leontr | I:0,B:0,D:1,P:2,E:3,G:1,S:0,C:2,T:5 | 1 | 27 |
| leryakasc | I:0,B:0,D:0,P:0,E:4,G:0,S:9,C:4,T:4 | 1 | 9 |
| luisjackson | I:0,B:0,D:0,P:0,E:4,G:0,S:9,C:4,T:4 | 1 | 9 |
| magpielover | I:0,B:0,D:0,P:0,E:1,G:4,S:8,C:5,T:8 | 2 | 39 |
| mairasofia | I:0,B:0,D:0,P:0,E:4,G:0,S:8,C:5,T:8 | 1 | 9 |
| makezab | I:0,B:0,D:0,P:0,E:4,G:0,S:9,C:5,T:5 | 1 | 9 |
| mariatthompson | I:0,B:0,D:0,P:0,E:3,G:9,S:1,C:8,T:2 | 1 | 9 |
| markjclabaugh | I:0,B:0,D:0,P:0,E:4,G:0,S:9,C:4,T:1 | 1 | 9 |
| matildapurse | I:0,B:0,D:0,P:1,E:5,G:0,S:9,C:0,T:8 | 1 | 25 |
| matthsummers | I:0,B:0,D:0,P:0,E:4,G:0,S:9,C:4,T:1 | 1 | 9 |
| mervinj | I:0,B:0,D:0,P:0,E:4,G:0,S:9,C:3,T:5 | 1 | 9 |
| michaelpfister | I:0,B:0,D:0,P:0,E:4,G:0,S:9,C:4,T:4 | 1 | 9 |
| monster2000 | I:0,B:0,D:1,P:1,E:5,G:5,S:4,C:3,T:8 | 1 | 27 |
| morsson | I:0,B:0,D:0,P:0,E:3,G:8,S:6,C:5,T:4 | 1 | 9 |
| mozer | I:0,B:0,D:1,P:3,E:1,G:5,S:2,C:9,T:9 | 125 | 36 |
| mrakeshrex | I:0,B:0,D:0,P:0,E:3,G:5,S:5,C:6,T:4 | 1 | 9 |
| mrashed043 | I:0,B:0,D:0,P:0,E:3,G:8,S:6,C:5,T:0 | 1 | 9 |
| mrelliwood | I:0,B:0,D:1,P:1,E:0,G:7,S:0,C:1,T:8 | 1 | 27 |
| muratkbesiroglu | I:0,B:1,D:9,P:5,E:0,G:1,S:5,C:7,T:0 | 157 | 8 |
| murattatar | I:0,B:0,D:7,P:2,E:4,G:3,S:9,C:8,T:7 | 108 | 8 |
| murtaza | I:0,B:0,D:0,P:0,E:4,G:0,S:8,C:0,T:5 | 1 | 18 |
| nankhan | I:0,B:0,D:0,P:0,E:4,G:0,S:0,C:3,T:9 | 1 | 9 |
| napasvyum | I:0,B:0,D:0,P:0,E:4,G:0,S:9,C:5,T:5 | 1 | 9 |
| naveedroy | I:0,B:0,D:0,P:0,E:3,G:9,S:7,C:2,T:0 | 1 | 9 |
| netsalex | I:0,B:0,D:0,P:0,E:1,G:3,S:5,C:4,T:7 | 1 | 20 |
| ngc | I:0,B:0,D:0,P:1,E:0,G:0,S:0,C:0,T:4 | 1 | 13 |
| nidvioubabfast | I:0,B:0,D:0,P:0,E:3,G:8,S:7,C:3,T:8 | 1 | 9 |
| nyuonar | I:0,B:0,D:0,P:0,E:4,G:0,S:9,C:5,T:6 | 1 | 9 |
| oluwashinaayomi | I:0,B:0,D:0,P:0,E:6,G:8,S:6,C:4,T:9 | 1 | 14 |
| panday | I:0,B:0,D:0,P:0,E:3,G:8,S:6,C:5,T:4 | 1 | 9 |
| pangur-ban | I:0,B:0,D:1,P:2,E:6,G:1,S:6,C:8,T:9 | 1 | 27 |
| payza539 | I:0,B:0,D:0,P:0,E:4,G:1,S:1,C:2,T:6 | 1 | 9 |
| persian.gulf | I:0,B:0,D:0,P:0,E:3,G:7,S:2,C:2,T:8 | 1 | 9 |
| peterruck | I:0,B:0,D:0,P:0,E:3,G:8,S:6,C:5,T:3 | 1 | 9 |
| phatima | I:0,B:0,D:0,P:1,E:7,G:4,S:5,C:3,T:7 | 2 | 55 |
| pinoy | I:0,B:0,D:0,P:0,E:4,G:2,S:7,C:0,T:5 | 5 | 16 |
| pitogre | I:0,B:0,D:1,P:1,E:4,G:3,S:3,C:9,T:0 | 1 | 27 |
| powerofseeds8 | I:0,B:0,D:0,P:0,E:3,G:9,S:4,C:4,T:5 | 1 | 9 |
| precfila | I:0,B:0,D:0,P:0,E:3,G:8,S:6,C:4,T:6 | 1 | 9 |
| prinzy | I:0,B:0,D:0,P:0,E:3,G:8,S:6,C:4,T:8 | 1 | 9 |
| pvinny69 | I:0,B:0,D:0,P:0,E:3,G:9,S:4,C:3,T:3 | 1 | 9 |
| rainbowlord | I:0,B:0,D:1,P:6,E:0,G:7,S:3,C:7,T:8 | 157 | 8 |
| raindropbd | I:0,B:0,D:0,P:0,E:3,G:8,S:6,C:3,T:2 | 1 | 9 |
| ranginkaman | I:0,B:0,D:0,P:0,E:3,G:7,S:2,C:2,T:8 | 1 | 9 |
| ravenox | I:0,B:0,D:0,P:0,E:3,G:9,S:7,C:3,T:4 | 1 | 9 |
| regrusoft | I:0,B:0,D:1,P:1,E:9,G:3,S:3,C:0,T:1 | 1 | 27 |
| richard85 | I:0,B:0,D:0,P:0,E:3,G:9,S:9,C:8,T:2 | 1 | 9 |
| rioda | I:0,B:0,D:0,P:0,E:3,G:9,S:2,C:4,T:9 | 1 | 9 |
| rishi556 | I:0,B:0,D:0,P:6,E:8,G:0,S:3,C:5,T:8 | 1 | 58 |
| roniislam45 | I:0,B:0,D:0,P:0,E:3,G:8,S:6,C:3,T:2 | 1 | 9 |
| ruta | I:0,B:0,D:0,P:0,E:0,G:7,S:1,C:9,T:0 | 1 | 33 |
| ruthwccastellano | I:0,B:0,D:0,P:0,E:4,G:0,S:9,C:5,T:0 | 1 | 9 |
| sacred-agent | I:0,B:0,D:0,P:5,E:5,G:5,S:4,C:8,T:4 | 1 | 30 |
| sadwelay | I:0,B:0,D:0,P:0,E:3,G:9,S:6,C:9,T:2 | 1 | 9 |
| saidah12 | I:0,B:0,D:0,P:0,E:3,G:8,S:5,C:1,T:7 | 1 | 9 |
| salman00 | I:0,B:0,D:0,P:0,E:3,G:8,S:6,C:5,T:4 | 1 | 9 |
| sampicaso | I:0,B:0,D:0,P:0,E:3,G:9,S:5,C:9,T:5 | 1 | 9 |
| schmulka | I:0,B:0,D:0,P:0,E:3,G:9,S:4,C:8,T:6 | 1 | 9 |
| schuashan | I:0,B:0,D:0,P:0,E:4,G:0,S:9,C:5,T:2 | 1 | 9 |
| scottandrew201 | I:0,B:0,D:0,P:0,E:3,G:8,S:6,C:5,T:0 | 1 | 9 |
| semihbalkanli | I:0,B:0,D:1,P:6,E:7,G:8,S:9,C:8,T:1 | 78 | 9 |
| seobgab | I:0,B:0,D:0,P:0,E:4,G:0,S:9,C:6,T:2 | 1 | 9 |
| sergino | I:0,B:0,D:2,P:3,E:4,G:2,S:9,C:1,T:9 | 65 | 21 |
| shaghi | I:0,B:0,D:0,P:0,E:3,G:8,S:7,C:4,T:2 | 1 | 9 |
| simonjay | I:0,B:1,D:6,P:9,E:2,G:1,S:7,C:6,T:7 | 127 | 8 |
| sios | I:0,B:0,D:0,P:0,E:4,G:0,S:9,C:6,T:1 | 1 | 9 |
| sipot | I:0,B:0,D:0,P:0,E:0,G:0,S:5,C:3,T:2 | 1 | 11 |
| sirvotesalot | I:0,B:0,D:0,P:0,E:3,G:2,S:8,C:4,T:1 | 1 | 13 |
| sojournx | I:0,B:0,D:0,P:0,E:3,G:8,S:6,C:4,T:3 | 1 | 9 |
| spring-steem | I:0,B:0,D:3,P:5,E:7,G:3,S:8,C:4,T:2 | 26 | 8 |
| starnight | I:0,B:0,D:0,P:0,E:3,G:7,S:2,C:2,T:8 | 1 | 9 |
| steem.create | I:0,B:0,D:0,P:1,E:9,G:3,S:3,C:8,T:3 | 2 | 21 |
| steemgems | I:0,B:0,D:4,P:6,E:2,G:9,S:5,C:9,T:5 | 85 | 8 |
| steeming-hot | I:0,B:0,D:0,P:0,E:2,G:5,S:6,C:0,T:9 | 11 | 8 |
| steffenix | I:0,B:0,D:0,P:1,E:5,G:9,S:4,C:3,T:7 | 3 | 21 |
| stellarbelle | I:0,B:1,D:0,P:8,E:9,G:3,S:9,C:2,T:2 | 26 | 8 |
| stevenehunter | I:0,B:0,D:0,P:0,E:4,G:0,S:9,C:5,T:3 | 1 | 9 |
| stevenkivey | I:0,B:0,D:0,P:0,E:4,G:0,S:9,C:4,T:0 | 1 | 9 |
| str1k3r | I:0,B:0,D:0,P:0,E:3,G:7,S:6,C:5,T:3 | 1 | 9 |
| strefanetu | I:0,B:0,D:0,P:0,E:1,G:5,S:6,C:8,T:2 | 1 | 8 |
| summer-steem | I:0,B:0,D:3,P:5,E:9,G:9,S:7,C:5,T:1 | 26 | 8 |
| sunitagurung | I:0,B:0,D:0,P:0,E:4,G:0,S:9,C:5,T:5 | 1 | 9 |
| susan.steemit | I:0,B:0,D:0,P:0,E:3,G:9,S:4,C:3,T:1 | 1 | 9 |
| swojeetkayastha | I:0,B:0,D:0,P:0,E:4,G:1,S:0,C:6,T:8 | 1 | 9 |
| tahirmahmood | I:0,B:0,D:0,P:0,E:3,G:8,S:6,C:6,T:1 | 1 | 9 |
| takemyupvote | I:0,B:0,D:0,P:0,E:3,G:8,S:6,C:2,T:9 | 1 | 9 |
| taranevet | I:0,B:0,D:0,P:0,E:4,G:0,S:9,C:5,T:7 | 1 | 9 |
| thaw | I:0,B:0,D:0,P:0,E:4,G:0,S:0,C:4,T:1 | 1 | 9 |
| theprism | I:0,B:0,D:1,P:2,E:7,G:0,S:6,C:7,T:4 | 1 | 27 |
| therebotelife | I:0,B:0,D:0,P:0,E:9,G:4,S:7,C:0,T:4 | 5 | 37 |
| thetroublenotes | I:0,B:0,D:0,P:0,E:2,G:3,S:7,C:7,T:1 | 2 | 22 |
| timothynelson | I:0,B:0,D:0,P:0,E:4,G:0,S:9,C:3,T:4 | 1 | 9 |
| titoncp | I:0,B:0,D:0,P:4,E:9,G:8,S:6,C:1,T:6 | 20 | 9 |
| tugbaerdem | I:0,B:0,D:0,P:2,E:1,G:3,S:5,C:9,T:3 | 38 | 46 |
| tyrzone.tin05 | I:0,B:0,D:0,P:0,E:3,G:8,S:9,C:8,T:9 | 15 | 8 |
| ucmuharfli | I:0,B:0,D:4,P:7,E:5,G:8,S:2,C:8,T:4 | 157 | 8 |
| up-vote | I:0,B:0,D:0,P:0,E:3,G:8,S:6,C:3,T:4 | 1 | 9 |
| vaemakho | I:0,B:0,D:0,P:0,E:3,G:9,S:4,C:8,T:1 | 1 | 9 |
| varolleng | I:0,B:0,D:1,P:8,E:6,G:8,S:3,C:7,T:1 | 157 | 8 |
| virgillbarker | I:0,B:0,D:0,P:0,E:4,G:0,S:9,C:5,T:3 | 1 | 9 |
| wandairawan | I:0,B:0,D:0,P:5,E:7,G:7,S:5,C:3,T:3 | 23 | 58 |
| waynemtaylor | I:0,B:0,D:0,P:0,E:4,G:0,S:9,C:6,T:0 | 1 | 9 |
| whiterabb1t | I:0,B:0,D:1,P:3,E:0,G:0,S:5,C:0,T:6 | 157 | 8 |
| willvote | I:0,B:0,D:0,P:0,E:4,G:0,S:9,C:9,T:9 | 1 | 9 |
| winter-steem | I:0,B:0,D:1,P:8,E:2,G:1,S:0,C:7,T:4 | 26 | 8 |
| xunguita | I:0,B:0,D:0,P:0,E:3,G:9,S:6,C:2,T:1 | 1 | 9 |
| xyphr | I:0,B:0,D:0,P:0,E:3,G:7,S:6,C:4,T:3 | 1 | 9 |
| xyzashu | I:0,B:0,D:0,P:8,E:4,G:4,S:3,C:7,T:7 | 1 | 27 |
| yehey | I:0,B:0,D:4,P:6,E:3,G:8,S:9,C:0,T:7 | 6 | 16 |
| yeungpingchi | I:0,B:0,D:0,P:0,E:2,G:1,S:7,C:9,T:1 | 1 | 48 |
| z8teyb289qav9z | I:0,B:0,D:0,P:0,E:5,G:7,S:1,C:7,T:7 | 1 | 13 |
| zearus | I:0,B:0,D:0,P:0,E:4,G:0,S:9,C:4,T:2 | 1 | 9 |
| zeeshanlodhi | I:0,B:0,D:0,P:0,E:3,G:8,S:6,C:5,T:1 | 1 | 9 |
| zhasepkan | I:0,B:0,D:0,P:0,E:4,G:0,S:9,C:5,T:1 | 1 | 9 |
---

The special accounts or share-holders are no longer listed in the daily posts but they are still there, in case you think the votes have been taken by the Belgian government or the IRS , here or http://cat.alleycat.be/tyrnannoght/ should work too but that domanin name doesnt have a certificate to it yet. STEEM price needs back where it belongs first. Log in there, you will have had the login creds on discord in PM
---

@steemitboard , @kiwijuce3 , @merlin7 , @blissfish , @ilovecoding , @ummu-hubur , @curationkiwi , @haator , @interfecto , @votefun , @berniesanders , @maahes , @yougotresteemed , foreign traders / sponsor account credits will be listed on the external site at the very last in a few days

---
---
Goldman Morgan has paid off 33.14% of loans
static accounts are 109.29% credited
---

there is room for 0 special deals
authorized commenters yesterday : 1
valid comments yesterday :0
last version of text excluding media was at 29.800% of max size for steemchain
---

---
@#aloha-creations (49), @#babyincin (52), @#beautifulwoman (46), @#canon12 (56), @#cifer (46), @#daycrypter (48), @#devsup (50), @#ecoinstant (41), @#phatima (55), @#rishi556 (58), @##theshadydealer (49), @#tugbaerdem (46), @#wandairawan (58), @#yeungpingchi (48),
WARNING: accounts are closed after 60 days of inactivity
please read the explanation on !seen and inactivity here
---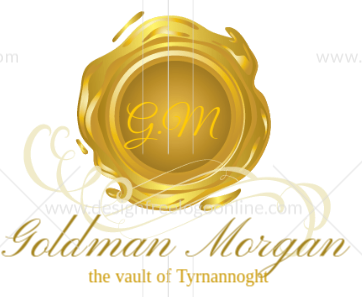 In times of tension
Nothing relieves better than
The clink! of gold coins.

---
#programming
#gamedev
#graphics
#coding
#simulation
#game
#rpg
#token
#smarttoken
#trade
#goldmanmorgan
#tyrnannoght
#rudyardcatling
#goldmanmorgancoin
the manual
:
v0.2 : the @goldmanmorgan manual
---
powered by : @jumbot , @steem-ua , @steembasicincome , @incinboost
---
check out the site https://tyrnannoght.000webhostapp.com ( /tyrnannoght ) ( /tyrtest ) (...) for progress

and stuff...

atm i just try to do at least some thing every day to some part of the sites or programs - as much as brainfog and interference permits. I don't think it's a good idea to start handing out sbi or icb promo-shares yet AND if and when i would - that would be at the very least for ppl with a certain vote-count to prevent stripminers. I dont check on multiple accounts as thats a futile effort but the vc/seen system shows consistentcy, registered as player on the site shows interaction and there's more factors id factor in for that, but what i probably WONT do is advertise the fact that you can get them and what i probably will do is look into alternatives, as much as i like the systems provided by joseph and cwc, they're still vulnerable to any troll, steemcleanernazi or simply someone who sees you as competition , nullifiable with a simple downvote - hence they make for a very risky investment at the moment under current system ... but since there's no e.t.a. and i see what my 10% pledge gets in the end (which stopped the moment maahes got raped and that showed me the futility of liquid shares too btw ... blame whoever flagged it after 222 days (while one of their bots was UP-voting it regularly btw , that kind of hippicrisy doesnt resonate with me as its simple bullying and a classic protection racket : if you're not with us you 're not "in" - so you're out ... ) but we'll see what we'll see, right ?

atm its setup that you cant play without having at least one steem account you can vote with - and atm its setup to NEED @goldmanmorgan b/c without that there's no playcoin to play with, so we'll see what we'll see ..

any questions , just reply with one word "help" to the most recent post on @goldmanmorgan (and @gmadatacenter too by next week) - as for the rest im not very into people since they pushed me for a year and i warned them this would happen, and this will take a while AFTER i fix the extra damage to my head first ...