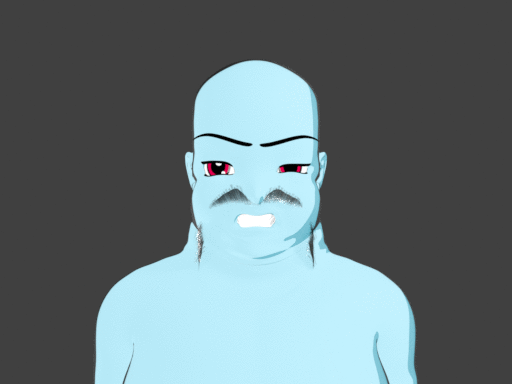 The less a writer discusses his work—and himself—the better. The master chef slaughters no chickens in the dining room; the doctor writes prescriptions in Latin; the magician hides his hinges, mirrors, and trapdoors with the utmost care.(Jack Vance)
sincerely,
Goldman Morgan,
the vaultkeeper of Tyrnannoght
---

---

the collector returns
Goldman Morgan takes a cut
Goldman Morgan credits to accounts
Number of client accounts active : 112
Number of npc accounts active : 8
Number of zone accounts active : 6

| account | data | VC | !seen |
| --- | --- | --- | --- |
| Subject X13 | I:0,B:0,D:1,P:3,E:4,G:8,S:6,C:3,T:3 | 187 | 8 |
| Subject X14 | I:0,B:0,D:0,P:7,E:2,G:5,S:2,C:6,T:2 | 40 | 8 |
| aamirqazi | I:0,B:0,D:0,P:0,E:4,G:2,S:6,C:4,T:5 | 1 | 57 |
| agememnon | I:0,B:0,D:8,P:0,E:3,G:8,S:7,C:7,T:3 | 136 | 9 |
| ahmetchef | I:0,B:0,D:2,P:8,E:0,G:9,S:0,C:1,T:7 | 153 | 8 |
| airdroptr1 | I:0,B:0,D:1,P:0,E:3,G:5,S:7,C:9,T:6 | 117 | 8 |
| aloha-creations | I:0,B:0,D:1,P:1,E:8,G:1,S:2,C:4,T:4 | 6 | 44 |
| amico | I:0,B:1,D:3,P:6,E:6,G:7,S:0,C:1,T:8 | 13 | 9 |
| animad | I:0,B:0,D:0,P:0,E:3,G:2,S:0,C:4,T:1 | 1 | 10 |
| ankapolo | I:0,B:0,D:0,P:3,E:0,G:2,S:5,C:3,T:8 | 1 | 22 |
| artsygoddess | I:0,B:1,D:5,P:3,E:3,G:5,S:5,C:2,T:5 | 22 | 8 |
| ascorphat | I:0,B:0,D:0,P:2,E:6,G:5,S:1,C:7,T:5 | 2 | 8 |
| autumn-steem | I:0,B:0,D:1,P:5,E:3,G:7,S:0,C:7,T:0 | 22 | 8 |
| babyincin | I:0,B:0,D:1,P:1,E:3,G:0,S:5,C:7,T:8 | 20 | 47 |
| baycan | I:0,B:0,D:1,P:7,E:2,G:6,S:6,C:9,T:2 | 41 | 9 |
| beautifulwoman | I:0,B:0,D:5,P:3,E:0,G:5,S:2,C:9,T:0 | 6 | 41 |
| beverages | I:0,B:0,D:1,P:3,E:4,G:8,S:4,C:1,T:6 | 1 | 22 |
| bitok.xyz | I:0,B:0,D:0,P:0,E:1,G:9,S:8,C:7,T:8 | 1 | 31 |
| blockchainlives | I:0,B:0,D:3,P:0,E:4,G:5,S:6,C:8,T:2 | 22 | 8 |
| bluesniper | I:0,B:0,D:2,P:1,E:3,G:6,S:3,C:3,T:0 | 35 | 17 |
| canadianbacon | I:0,B:0,D:1,P:1,E:3,G:9,S:9,C:3,T:0 | 1 | 22 |
| canon12 | I:0,B:0,D:0,P:0,E:2,G:0,S:4,C:5,T:8 | 1 | 51 |
| caotico | I:0,B:0,D:0,P:0,E:1,G:5,S:3,C:1,T:2 | 1 | 11 |
| chef-robbo | I:0,B:0,D:3,P:9,E:2,G:0,S:1,C:7,T:8 | 20 | 8 |
| cifer | I:0,B:0,D:2,P:2,E:5,G:9,S:6,C:0,T:1 | 9 | 41 |
| coinmeria | I:0,B:0,D:5,P:8,E:1,G:2,S:9,C:8,T:6 | 108 | 8 |
| crystalliuyifei | I:0,B:0,D:0,P:0,E:6,G:8,S:9,C:6,T:5 | 1 | 24 |
| ctime | I:0,B:0,D:0,P:6,E:7,G:2,S:2,C:5,T:7 | 1 | 31 |
| curation.trail | I:0,B:0,D:0,P:1,E:1,G:2,S:2,C:1,T:7 | 1 | 10 |
| daycrypter | I:0,B:0,D:4,P:9,E:1,G:1,S:4,C:8,T:7 | 1 | 43 |
| dejan.vucovic | I:0,B:0,D:1,P:2,E:3,G:6,S:1,C:2,T:0 | 1 | 22 |
| devsup | I:0,B:0,D:4,P:7,E:3,G:4,S:3,C:7,T:2 | 22 | 45 |
| digi5952 | I:0,B:0,D:1,P:0,E:3,G:8,S:5,C:5,T:9 | 1 | 22 |
| discipleship | I:0,B:0,D:6,P:5,E:2,G:0,S:3,C:2,T:2 | 118 | 8 |
| divinehealer | I:0,B:0,D:1,P:1,E:5,G:3,S:4,C:9,T:8 | 1 | 22 |
| dough-nate | I:0,B:0,D:4,P:6,E:8,G:2,S:0,C:7,T:4 | 22 | 8 |
| dough-nation | I:0,B:0,D:4,P:6,E:7,G:1,S:6,C:0,T:7 | 22 | 8 |
| ecoinstant | I:0,B:0,D:6,P:3,E:1,G:3,S:5,C:4,T:2 | 1 | 36 |
| edgarare1 | I:0,B:0,D:0,P:1,E:7,G:2,S:9,C:0,T:7 | 1 | 35 |
| elowin | I:0,B:0,D:0,P:0,E:2,G:5,S:3,C:8,T:6 | 2 | 9 |
| embesilikat | I:0,B:0,D:2,P:0,E:2,G:0,S:3,C:1,T:4 | 147 | 8 |
| emirfirlar | I:0,B:0,D:1,P:8,E:7,G:3,S:0,C:4,T:7 | 58 | 8 |
| emotionalsea | I:0,B:0,D:0,P:7,E:9,G:9,S:1,C:8,T:5 | 73 | 8 |
| enjgold | I:0,B:0,D:1,P:2,E:1,G:6,S:5,C:9,T:8 | 1 | 22 |
| ezravandi | I:0,B:0,D:0,P:0,E:6,G:3,S:4,C:8,T:4 | 1 | 28 |
| fall-steem | I:0,B:0,D:1,P:5,E:3,G:5,S:9,C:1,T:1 | 22 | 8 |
| fatkat | I:0,B:0,D:1,P:1,E:3,G:3,S:6,C:9,T:8 | 1 | 22 |
| filipino | I:0,B:0,D:0,P:1,E:4,G:4,S:0,C:9,T:0 | 2 | 8 |
| firebeetle | I:0,B:0,D:1,P:1,E:6,G:7,S:7,C:7,T:9 | 1 | 22 |
| firster78 | I:0,B:0,D:1,P:3,E:1,G:0,S:0,C:2,T:2 | 153 | 8 |
| footballmanager | I:0,B:0,D:1,P:1,E:4,G:4,S:7,C:8,T:2 | 1 | 22 |
| fotopic | I:0,B:0,D:0,P:0,E:1,G:3,S:2,C:2,T:4 | 1 | 10 |
| freedomtowrite | I:0,B:0,D:1,P:2,E:5,G:1,S:7,C:5,T:0 | 1 | 22 |
| getstuffdun | I:0,B:0,D:5,P:7,E:5,G:9,S:1,C:7,T:6 | 23 | 8 |
| hayirhah | I:0,B:0,D:4,P:2,E:6,G:0,S:6,C:0,T:7 | 133 | 10 |
| hozn4ukhlytriwc | I:0,B:0,D:0,P:0,E:2,G:5,S:0,C:0,T:7 | 3 | 58 |
| jeronimorubio | I:0,B:0,D:0,P:0,E:3,G:9,S:1,C:9,T:5 | 1 | 33 |
| jurik | I:0,B:0,D:0,P:0,E:1,G:3,S:9,C:6,T:8 | 3 | 26 |
| kanhiyachauhan | I:0,B:0,D:5,P:4,E:7,G:6,S:0,C:3,T:6 | 22 | 12 |
| kemalyokus | I:0,B:0,D:1,P:4,E:9,G:2,S:3,C:5,T:4 | 153 | 8 |
| kkndworld | I:0,B:1,D:8,P:8,E:9,G:8,S:9,C:4,T:5 | 143 | 8 |
| krillseeker | I:0,B:0,D:0,P:9,E:1,G:7,S:4,C:9,T:6 | 25 | 8 |
| kyrios | I:0,B:0,D:3,P:6,E:5,G:4,S:5,C:6,T:2 | 22 | 8 |
| lavaza | I:0,B:0,D:0,P:1,E:8,G:2,S:8,C:8,T:7 | 3 | 8 |
| leontr | I:0,B:0,D:1,P:2,E:3,G:1,S:0,C:2,T:5 | 1 | 22 |
| magpielover | I:0,B:0,D:0,P:0,E:1,G:4,S:8,C:5,T:8 | 2 | 34 |
| matildapurse | I:0,B:0,D:0,P:1,E:5,G:0,S:9,C:0,T:8 | 1 | 20 |
| mind.inception | I:0,B:0,D:0,P:0,E:3,G:8,S:5,C:7,T:1 | 1 | 57 |
| monster2000 | I:0,B:0,D:1,P:1,E:5,G:5,S:4,C:3,T:8 | 1 | 22 |
| mozer | I:0,B:0,D:1,P:3,E:1,G:5,S:2,C:9,T:9 | 125 | 31 |
| mrelliwood | I:0,B:0,D:1,P:1,E:0,G:7,S:0,C:1,T:8 | 1 | 22 |
| muratkbesiroglu | I:0,B:1,D:6,P:6,E:9,G:3,S:7,C:1,T:2 | 153 | 8 |
| murattatar | I:0,B:0,D:7,P:0,E:6,G:9,S:4,C:3,T:7 | 105 | 8 |
| murtaza | I:0,B:0,D:0,P:0,E:4,G:0,S:8,C:0,T:5 | 1 | 13 |
| netsalex | I:0,B:0,D:0,P:0,E:1,G:3,S:5,C:4,T:7 | 1 | 15 |
| ngc | I:0,B:0,D:0,P:1,E:0,G:0,S:0,C:0,T:4 | 1 | 8 |
| oluwashinaayomi | I:0,B:0,D:0,P:0,E:6,G:8,S:6,C:4,T:9 | 1 | 9 |
| pangur-ban | I:0,B:0,D:1,P:2,E:6,G:1,S:6,C:8,T:9 | 1 | 22 |
| phatima | I:0,B:0,D:0,P:1,E:7,G:4,S:5,C:3,T:7 | 2 | 50 |
| pinoy | I:0,B:0,D:0,P:0,E:4,G:2,S:7,C:0,T:5 | 5 | 11 |
| pitogre | I:0,B:0,D:1,P:1,E:4,G:3,S:3,C:9,T:0 | 1 | 22 |
| rainbowlord | I:0,B:0,D:1,P:5,E:7,G:8,S:8,C:0,T:2 | 153 | 8 |
| regrusoft | I:0,B:0,D:1,P:1,E:9,G:3,S:3,C:0,T:1 | 1 | 22 |
| rishi556 | I:0,B:0,D:0,P:6,E:8,G:0,S:3,C:5,T:8 | 1 | 53 |
| ruta | I:0,B:0,D:0,P:0,E:0,G:7,S:1,C:9,T:0 | 1 | 28 |
| sacred-agent | I:0,B:0,D:0,P:5,E:5,G:5,S:4,C:8,T:4 | 1 | 25 |
| semihbalkanli | I:0,B:0,D:1,P:6,E:4,G:6,S:9,C:9,T:1 | 76 | 10 |
| sergino | I:0,B:0,D:2,P:3,E:4,G:2,S:9,C:1,T:9 | 65 | 16 |
| simonjay | I:0,B:1,D:3,P:8,E:5,G:9,S:8,C:3,T:6 | 123 | 8 |
| sirvotesalot | I:0,B:0,D:0,P:0,E:3,G:2,S:8,C:4,T:1 | 1 | 8 |
| spring-steem | I:0,B:0,D:3,P:0,E:4,G:4,S:4,C:2,T:4 | 22 | 8 |
| steem.create | I:0,B:0,D:0,P:1,E:9,G:3,S:3,C:8,T:3 | 2 | 16 |
| steemgems | I:0,B:0,D:4,P:3,E:8,G:8,S:3,C:8,T:8 | 81 | 9 |
| steeming-hot | I:0,B:0,D:0,P:0,E:2,G:5,S:6,C:0,T:9 | 9 | 10 |
| steffenix | I:0,B:0,D:0,P:1,E:5,G:9,S:4,C:3,T:7 | 3 | 16 |
| stellarbelle | I:0,B:0,D:9,P:1,E:8,G:2,S:5,C:8,T:5 | 22 | 8 |
| summer-steem | I:0,B:0,D:3,P:0,E:6,G:7,S:0,C:2,T:4 | 22 | 8 |
| theprism | I:0,B:0,D:1,P:2,E:7,G:0,S:6,C:7,T:4 | 1 | 22 |
| therebotelife | I:0,B:0,D:0,P:0,E:9,G:4,S:7,C:0,T:4 | 5 | 32 |
| thetroublenotes | I:0,B:0,D:0,P:0,E:2,G:3,S:7,C:7,T:1 | 2 | 17 |
| titoncp | I:0,B:0,D:0,P:4,E:3,G:8,S:1,C:6,T:4 | 17 | 8 |
| tugbaerdem | I:0,B:0,D:0,P:2,E:1,G:3,S:5,C:9,T:3 | 38 | 41 |
| tyrzone.tin05 | I:0,B:0,D:0,P:0,E:2,G:8,S:6,C:9,T:3 | 11 | 8 |
| ucmuharfli | I:0,B:0,D:4,P:6,E:6,G:8,S:7,C:6,T:4 | 153 | 8 |
| valentin86 | I:0,B:0,D:0,P:1,E:4,G:4,S:1,C:7,T:2 | 1 | 58 |
| varolleng | I:0,B:0,D:1,P:8,E:3,G:9,S:5,C:4,T:3 | 153 | 8 |
| wandairawan | I:0,B:0,D:0,P:5,E:7,G:7,S:5,C:3,T:3 | 23 | 53 |
| whiterabb1t | I:0,B:0,D:1,P:2,E:7,G:8,S:0,C:1,T:9 | 153 | 8 |
| winter-steem | I:0,B:0,D:1,P:5,E:3,G:6,S:7,C:9,T:8 | 22 | 8 |
| xyzashu | I:0,B:0,D:0,P:8,E:4,G:4,S:3,C:7,T:7 | 1 | 22 |
| yehey | I:0,B:0,D:4,P:6,E:3,G:8,S:9,C:0,T:7 | 6 | 11 |
| yeungpingchi | I:0,B:0,D:0,P:0,E:2,G:1,S:7,C:9,T:1 | 1 | 43 |
| z8teyb289qav9z | I:0,B:0,D:0,P:0,E:5,G:7,S:1,C:7,T:7 | 1 | 8 |
---

The special accounts or share-holders are no longer listed in the daily posts but they are still there, in case you think the votes have been taken by the Belgian government or the IRS , here or http://cat.alleycat.be/tyrnannoght/ should work too but that domanin name doesnt have a certificate to it yet. STEEM price needs back where it belongs first. Log in there, you will have had the login creds on discord in PM
---

@steemitboard , @kiwijuce3 , @merlin7 , @blissfish , @ilovecoding , @ummu-hubur , @curationkiwi , @haator , @interfecto , @votefun , @berniesanders , @maahes , @yougotresteemed , foreign traders / sponsor account credits will be listed on the external site at the very last in a few days

---
---
Goldman Morgan has paid off 33.14% of loans
static accounts are 114.50% credited
---

there is room for 0 special deals
authorized commenters yesterday : 1
valid comments yesterday :0
last version of text excluding media was at 17.800% of max size for steemchain
---

---
@#aamirqazi (57), @#aloha-creations (44), @#babyincin (47), @#beautifulwoman (41), @#canon12 (51), @#cifer (41), @#daycrypter (43), @#devsup (45), @#hozn4ukhlytriwc (58), @#mind.inception (57), @#phatima (50), @#rishi556 (53), @##theshadydealer (44), @#tugbaerdem (41), @#valentin86 (58), @#wandairawan (53), @#yeungpingchi (43),
WARNING: accounts are closed after 60 days of inactivity
please read the explanation on !seen and inactivity here
---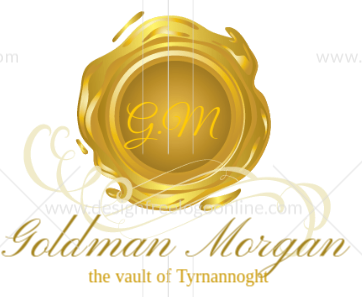 𝕬 𝖗𝖔𝖚𝖓𝖉 𝖌𝖔𝖑𝖉𝖊𝖓 𝖈𝖔𝖎𝖓
𝖎𝖓 𝖒𝖞 𝖕𝖆𝖑𝖒 𝖑𝖎𝖊𝖘 𝖘𝖔 𝖍𝖊𝖆𝖛𝖞 -
𝖙𝖍𝖊 𝖒𝖊𝖙𝖆𝖑 𝖔𝖋 𝖐𝖎𝖓𝖌𝖘.
---
#programming
#gamedev
#graphics
#coding
#simulation
#game
#rpg
#token
#smarttoken
#trade
#goldmanmorgan
#tyrnannoght
#rudyardcatling
#goldmanmorgancoin
the manual
:
v0.2 : the @goldmanmorgan manual
---
powered by : @jumbot , @steem-ua , @steembasicincome , @incinboost
---
-
the seeming error , which was in formatting, not numbers as all data is kept and calculated each post its slightly hard to nearly impossible to have an actual miscalculation but the first vote of one of the zones was logged under clients and stuck there since so in postformat-post it showed some extra line in the table - THANKS FOR POINTING THAT OUT (ahem *cough*) whatever , its fixed.
it's up for revision anyway as transactions "on-site" will have to intermingle - as the idea will need to come out of my head while sleeping as all my ideas do (thinking is really not my thing) it will, and as i dont have the resources to set up my own cluster of nodes with my private hyperledger i assume we'll be down to packed hashing and
@gmdatacenter
will come in handy - if it fits in 16kb i can pull it from the chain replies i suppose - i'll see when i see what i see (im not sure if its possible to just link data in a block that doesn't show as a post somehow ... i'll see when i see) - anyway, no numbers lost and those who would still think im juggling accounts and "playing" some game - i dont, im creating one and i certainly don't need the 10 cents i get from these posts ... but i do need these posts for my system to work, thanks sweeties, dearies and general human vermin :-)
this bit is up for revision : in short : the manual is linked but most will require the site for confirmation soon / coin by smt is an option explored and will very likely be when its figured on how to link "the peg" and resources available (as usual without promotion or if anyone adopts or not since this is not "a product")
and stuff ... updates weekly @tyrnannoght , today @tyrnannoght , @tyrzone.tin01, @ubasti , @rudyardcatling , @sakhmet, every day @goldmanmorgan (unless raped by steemcleaners ofcourse - i dont have a million dickjuice thats mine yet to counter that ...)
priorities would be secure confirmations and the undo/unlink request in case of doubt to prevent access
and stuff...
the daily div and bonus and what not are halted as i intend to concat the numbers but need to make sure the offline data is the primary source (in case of sql-kiddies on the site ...) but that was only 1 tin per day as said from the start : you wont get rich putting in a vote and waiting 10 million days here - its playcoin, but the returns can be checked on the wallet feed and the withdraw and transfer and what not in the manual will still be detected on post generation
any questions , just reply with one word "help" to the most recent post on @goldmanmorgan (and @gmadatacenter too by next week) - as for the rest im not very into people since they pushed me for a year and i warned them this would happen, and this will take a while AFTER i fix the extra damage to my head first ...