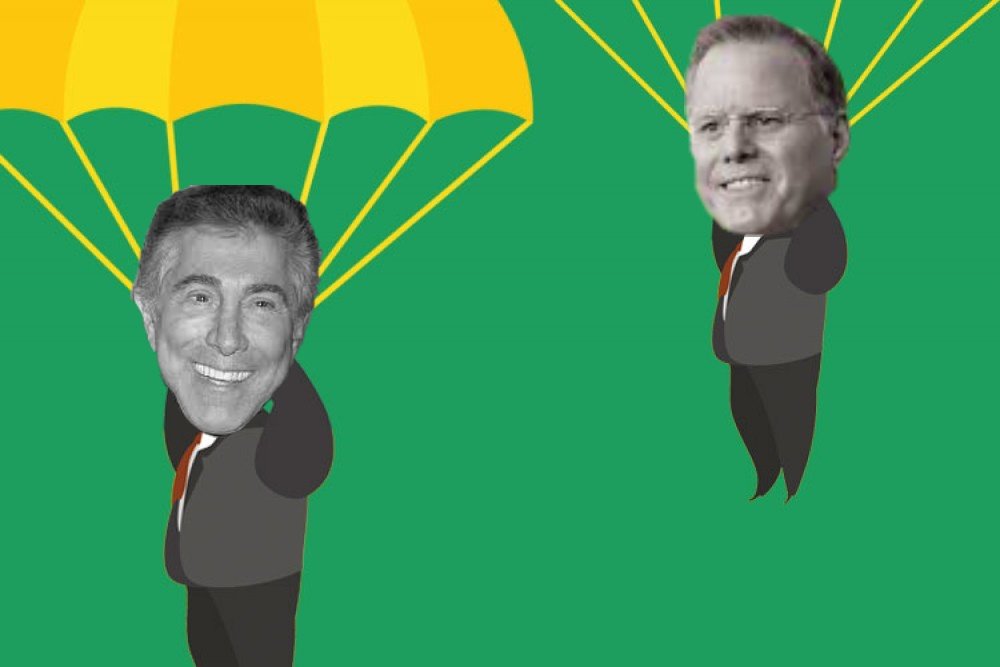 Lucrative CEO Compensation Packages
Golden Parachutes have been part of American business since the 1970s, but in a time of increasing wealth inequality CEO payouts are rising to mind-boggling new heights.

Originally, golden parachutes were meant to protect CEOs in the face of uncertain mergers and acquisitions (M&A) and particularly when companies face hostile takeovers. Yet, these days it's not uncommon to see CEOs walk away from their position and be rewarded exorbitant amounts irregardless company and executive performance. Essentially, golden parachutes are best thought of as insurance policies.

According to researchers at Harvard Business School:
golden parachutes for top executives were created with very specific goals: to ensure shareholders wouldn't lose out on beneficial M&A deals and to protect executives from the uncertainty of being fired in the wake of the corporate takeover wave of the 1980s.

https://hbr.org/2016/10/a-short-history-of-golden-parachutes

Today, top industry CEOs are virtually guaranteed a financial windfall no matter what. Compensation packages for top executives often include a massive cash payout or a combination of cash and company stock potions.

Industry insiders defend the practice, often arguing that the only way to secure top CEO talent in a competitive market is by offering such compensation packages.

Golden Classic Paratroopers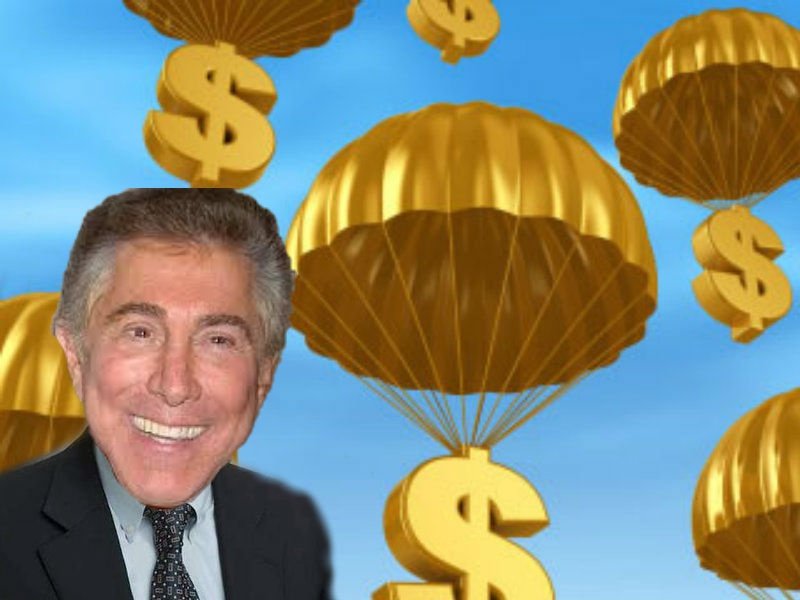 In 2016, Bloomberg published a list of 20 shining golden parachutes among American CEOs. At the top of the list we find the former CEO of Wynn Resorts and billionaire casino mogul Steve Wynn.

The 76-year-old Wynn was forced to resign in early 2018 after multiple allegations of sexual misconduct and assault.


---
Bloomberg Top 20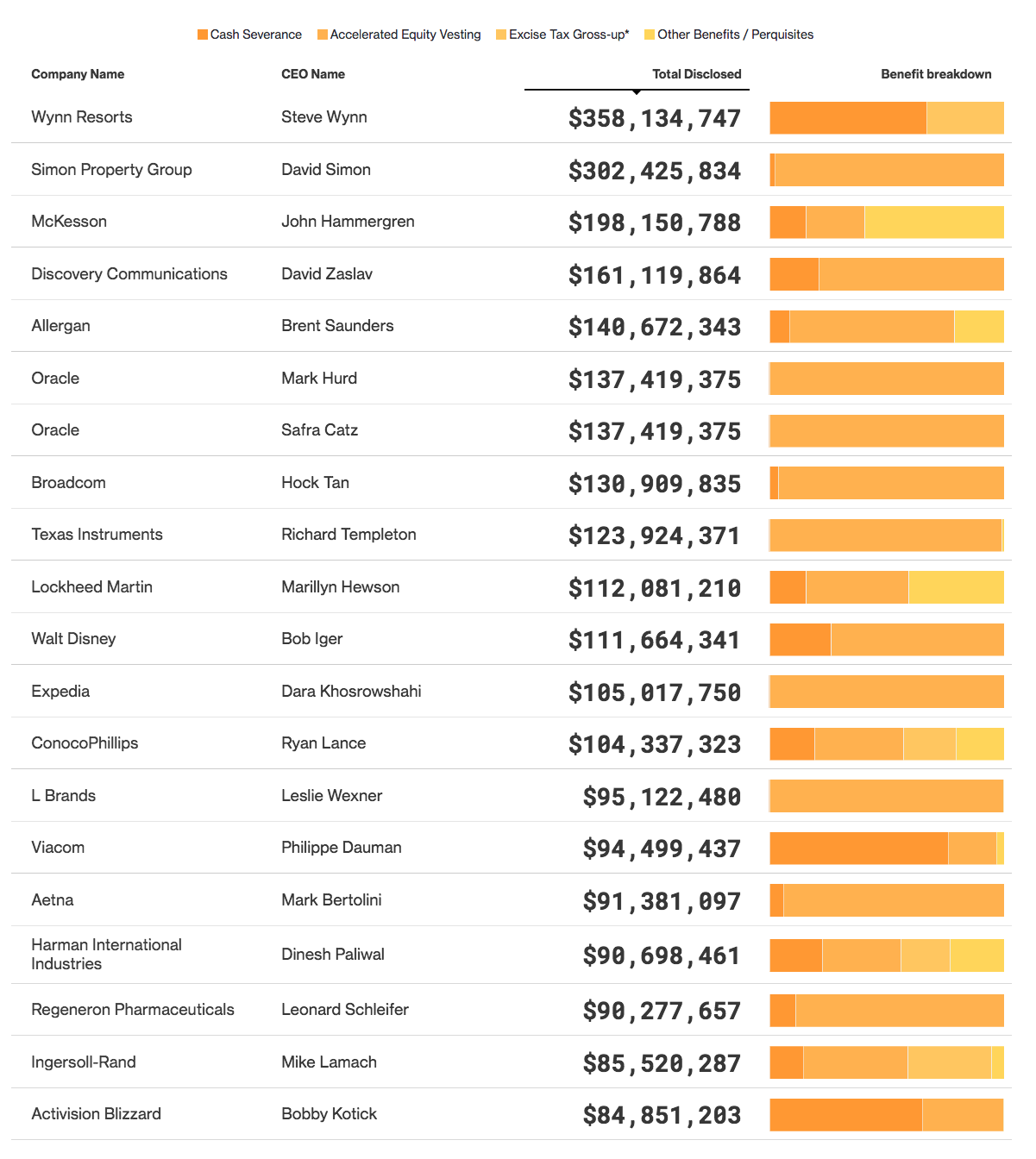 https://www.bloomberg.com/graphics/2016-golden-parachutes/


Steve Wynn
Net worth: $3.5 Billion
Former CEO of Wynn Resorts and Casinos
Annual Salary: $34,522,695
Remains Largest Shareholder of Wynn Resorts: 12%
RNC Finance Chair (2016)

Before the sex scandal surrounding Mr. Wynn hit the headlines, the casino magnet and Wynn Resorts penned an agreement that virtually guaranteed Wynn a golden parachute of the first order.
$240,000,000 in cash
$117,776,359 in Excise Tax Gross up

I know what you're thinking.
What in the hell is an excise tax gross up?

Excise Tax Gross-Up is the tax paid by the company on the severance package

Tax gross-up can include compensations made to executives in connection to certain prerequisites which may include the use of private jets, insurance, leases, memberships, or relocation fees.

In a joint study produced by the New York Times and Equilar calculating the ratio of CEO pay to the average worker, Steve Wynn makes 909 times that of the median Wynn employees.

The study estimates that to match Wynn's earnings of $35 million:
that the median employee at his company would have to work more than 900 years to earn.

The median pay of a Wynn Resort employee is 37,963.
Gold Strings Cut

In the aftermath of multiple women coming forward accusing Steve Wynn of decades long sexual misconduct and assault, Wynn was forced out by the Wynn Resort shareholders.

The company issued a statement on February 16th, 2018 making it clear that -
former chief executive officer Steve Wynn was not entitled to severance payments or any other compensation.

The Guardian

Accordingly, Wynn's health insurance will expire at the end of 2018, and was to forfeit a personal luxury villa overlooking a Wynn Resort golf course property in Las Vagas.

[In an upcoming post on Golden Parachutes we'll take a closer look at Steve Wynn and the scandals that have rocked the Gambling Tycoon]
To be sure, Wynn is not the only CEO in the top 20 engulfed in scandal.


Oracles of Inequality

The tech giant Oracle has two CEOs with compensation package figuring in the top ten. Mark Hurd and Safra Catz each stand to earn approximately $140 million in compensation with their golden chutes. With $280 million taken together, Oracle's CEO compensation package ranks in the top 3. Both CEOs earn over $40 million a year in sa[payclary and stock options.

Oracles numbers are interesting not only due to the size of their CEO earnings but also when we compare executive pay to the average worker at the company.

From payscale.com the average Oracle employee earns about $107,000 USD. Not a bad salary to be sure, but by comparison the top two executives earn 373 times more than their employees. Not surprisingly, there are no golden parachutes for the average worker.

payscale.com

Since, Oracle has not made available CEO to employee ration thus far, these are unofficial figures and may not be completely accurate.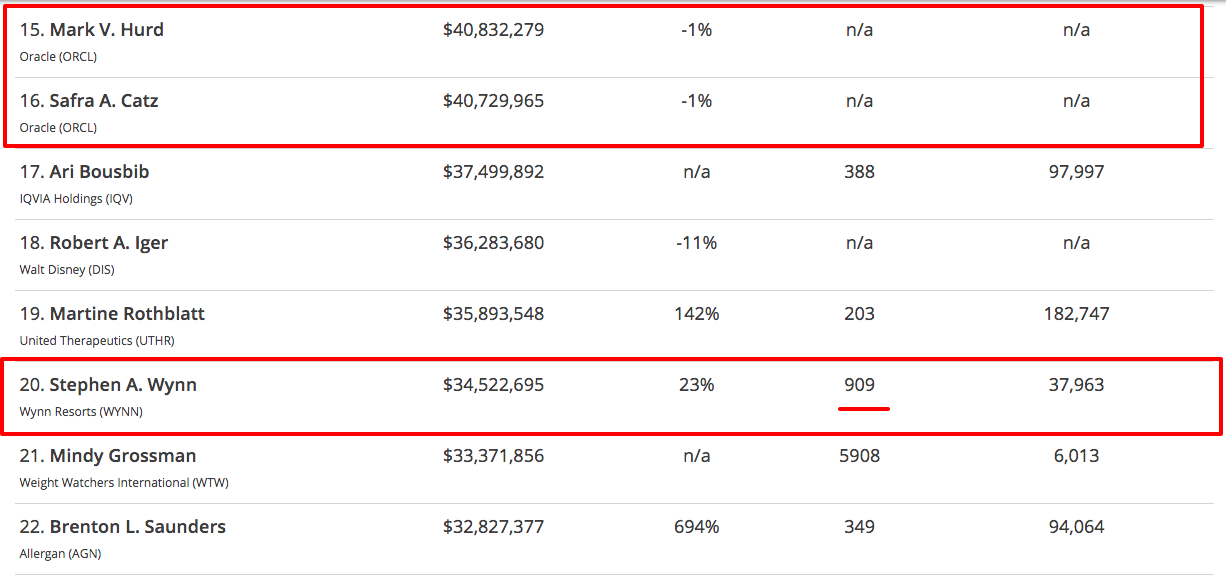 Income Inequality

CEO earnings have continued to skyrocket in recent years despite the fact that average worker pay has remain stagnate, and has been for decades.

In 2017 alone, CEO compensation rose significantly compared to the average wage earner.
A study by the Economic Policy Institute, a liberal think tank focused on labor issues, found that total compensation for CEOs at the 350 largest publicly traded companies in the US rose to $18.9 million in 2017, up 17.6% from the year before.
But compensation for the average worker in the US rose just 0.3%.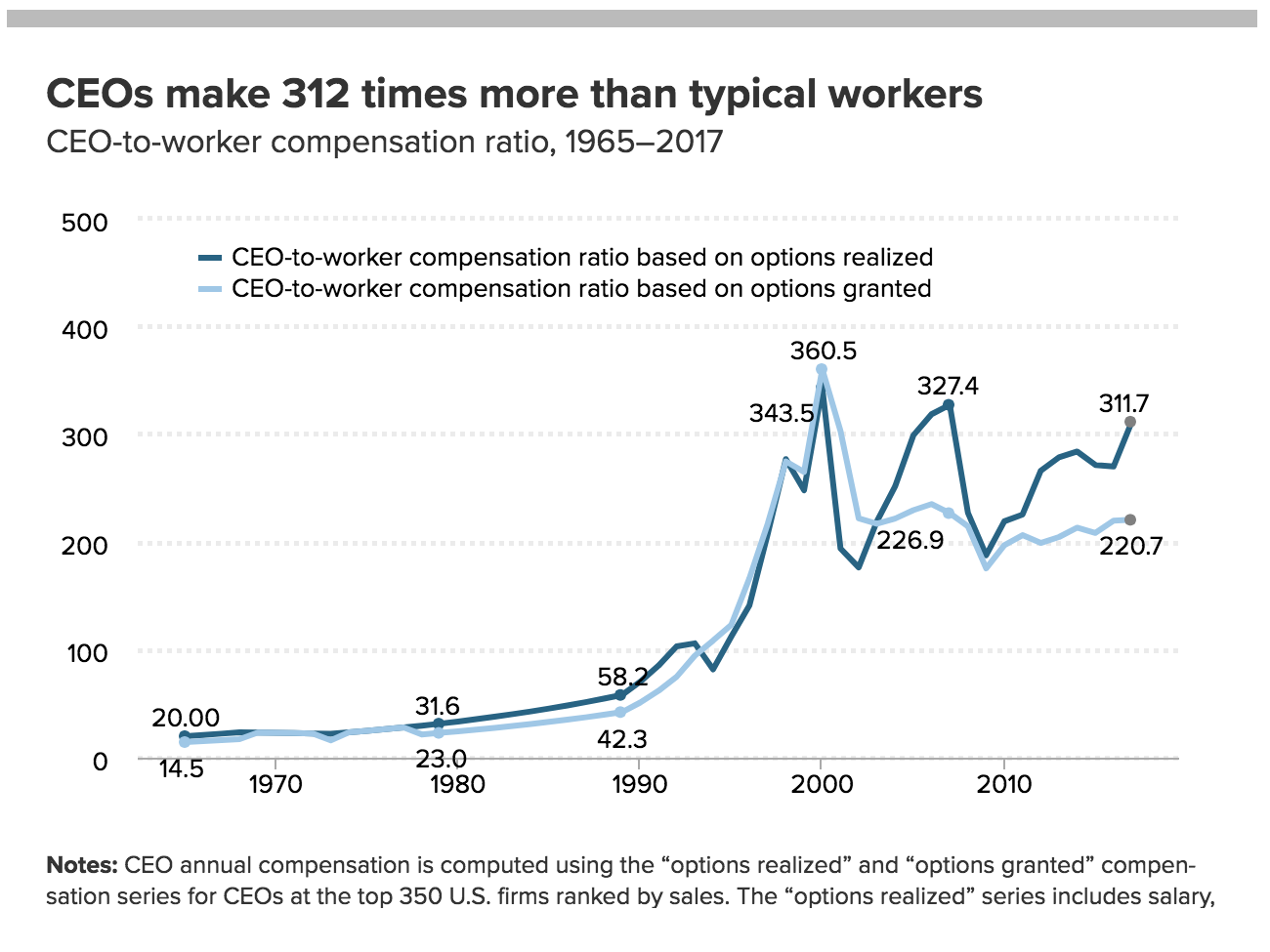 The same study determined that CEO's are payed 312 times more than than the average worker.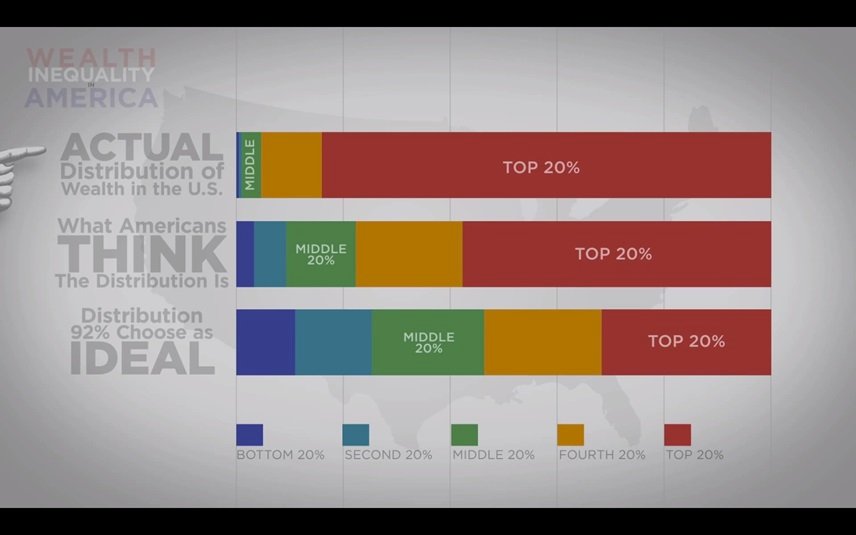 More to Come on the Topic of Income Inequality, Golden Parachutes, Obscene CEO Pay and Scandals of the the 1%.

Thanks for reading, V

Related Articles
---