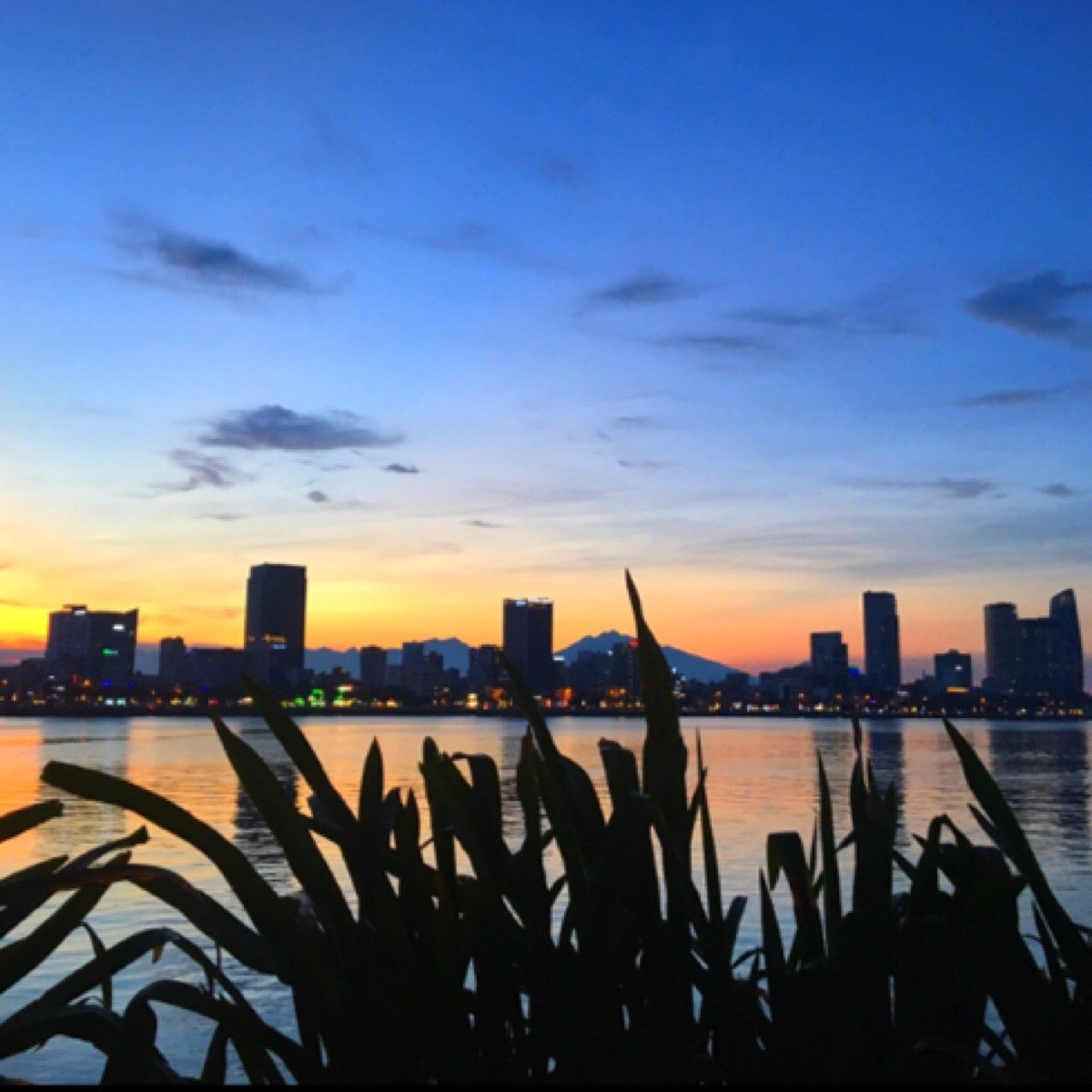 ---
This may be the shortest post I ever write because I'm still sick and I have to be up for a flight at 4 am.
Da Nang is one of those places that has everything. It has the beach, mountains, baby caves, jungle and city.
Each of them have their own beauty, but I was pleasantly surprised that the city sunset rivals the beach sunset here!
The mountains in the background get me all excited!!! Not excited enough to pee myself, or anything... but I think this place is beyond beautiful.
It's definitely a hidden gem of a place, that's fo' sho'.
---