Hello friends.
I take this photo on the edge of the dam in Lhokseumawe. The afternoon sun bouncing off the water of the reservoir makes for a beautiful view. Usually this side of the reservoir many people who spend the afternoon and evening while hanging out and enjoy a drink like a cup of coffee.
You can also see some fish cages in the middle of a reservoir belonging to the local community.
---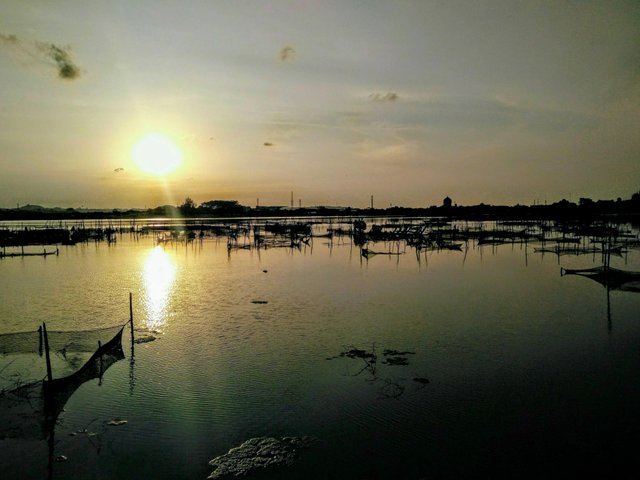 ---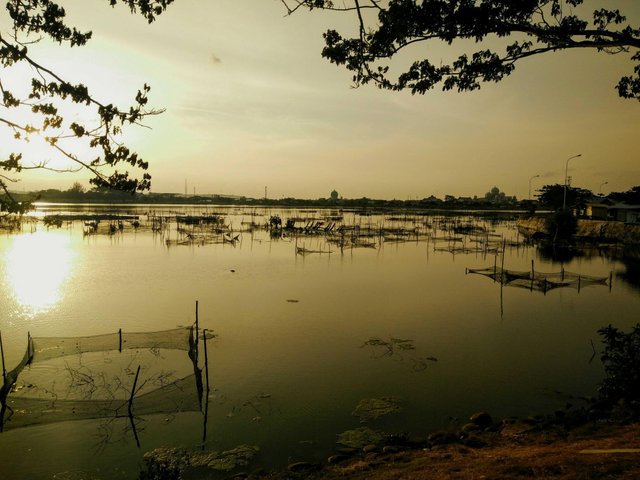 ---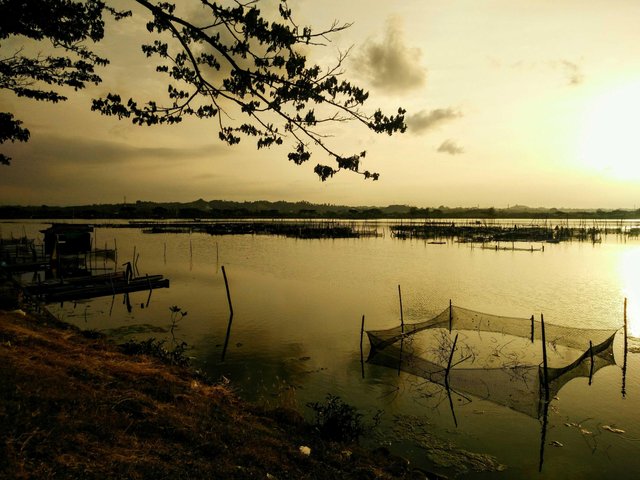 ---
| Category | Goldenhour Photography |
| --- | --- |
| Photos by | @askari (my own work) |
| Camera maker | Smartphone Oppo |
| Camera model | R7Sf |
---
This post uses goldenhourphotography tags, to enter the daily contest organized by
@juliank
.
| Day | Category (tag) | Category (tag) |
| --- | --- | --- |
| Monday | foodphotography | animalphotography |
| Tuesday | landscapephotography | cityscapephotography |
| Wednesday | architecturalphotography | vehiclephotography |
| Thursday | macrophotography | colourfulphotography |
| Friday | streetphotography | travelphotography |
| Saturday | sportsphotography | smartphonephotography |
| Sunday | goldenhourphotography | longexposurephotography |
---
This post created with @esteemapp
---
###
Hopefully my post is useful for you
---
###
Get More Upvotes with SteemFollower
###
by following this link : https://old.steemfollower.com/?r=208
---