My entry to Goldencenser challenge #14
LET OUR BOAST ALWAYS BE IN THE LORD
---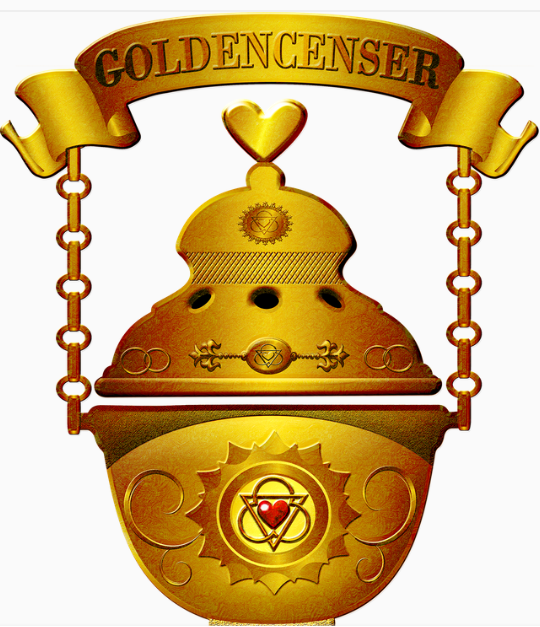 ---
I sent 20Hearts to goldencenser on Telos Blockchain with the aid of my EOS Lynx DApp, i was blessed with a tremendeous gift of 20Hearts in return with a reminder on how to have God's approval. It say's
17 But "he who glories, let him glory in the Lord." 18 For not he who commends himself is approved, but whom the Lord commends.
---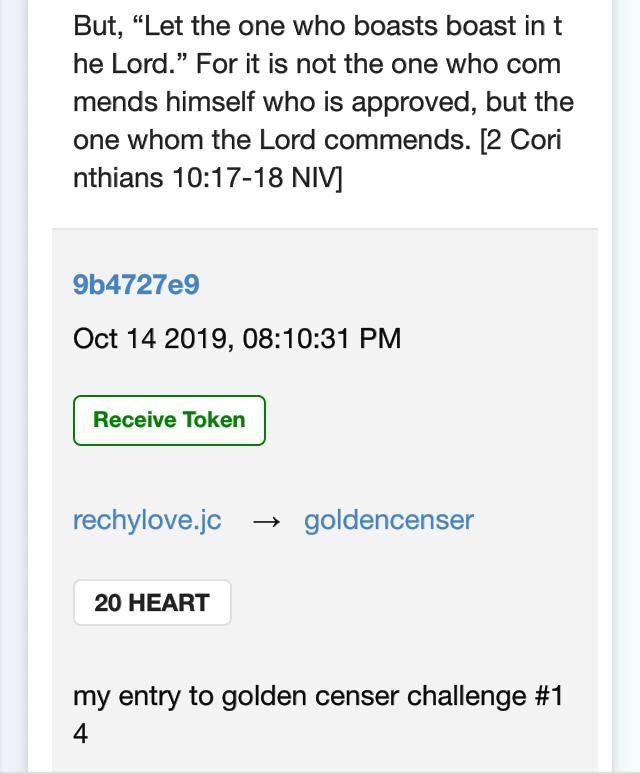 ---
moral lesson
pride is a virtue that when cultivated in a positive way glorifies God, and when we are proud of the God we serve, we will boast about him, but when one boasts wrongly, it brings reproach and disdain to God's image and the person looses God 's approval.
knowing fully well that God's commendation brings happiness, unending Joy to the heart of man, we should all be ambasadors of Christ here on earth so as to earn God's commendation and not futile commendation from the world.
May we all have a blessed week.
My shoutout goes to @sirknight @darlenys01 @uyobong @maxdevalue @wafrica @ammyluv @sc-n @sniffnscurry @sc-g @sc-v for your tremendeous love, support and contributions to humanity. And to the entire steem members
Your upvote, resteem and advice are all needed and appreciated.
My Telos I.D is rechylove.jc
Thanks for reading.....still your dearie rechylove😃😃😃😃😃😃