I mentioned a few weeks ago about the 1300 psychological barrier in gold's price. Gold broke through 1300 this week in a confident manner...I think 1400 is on its way.
This Gold chart...so far has had a very steady uptrend.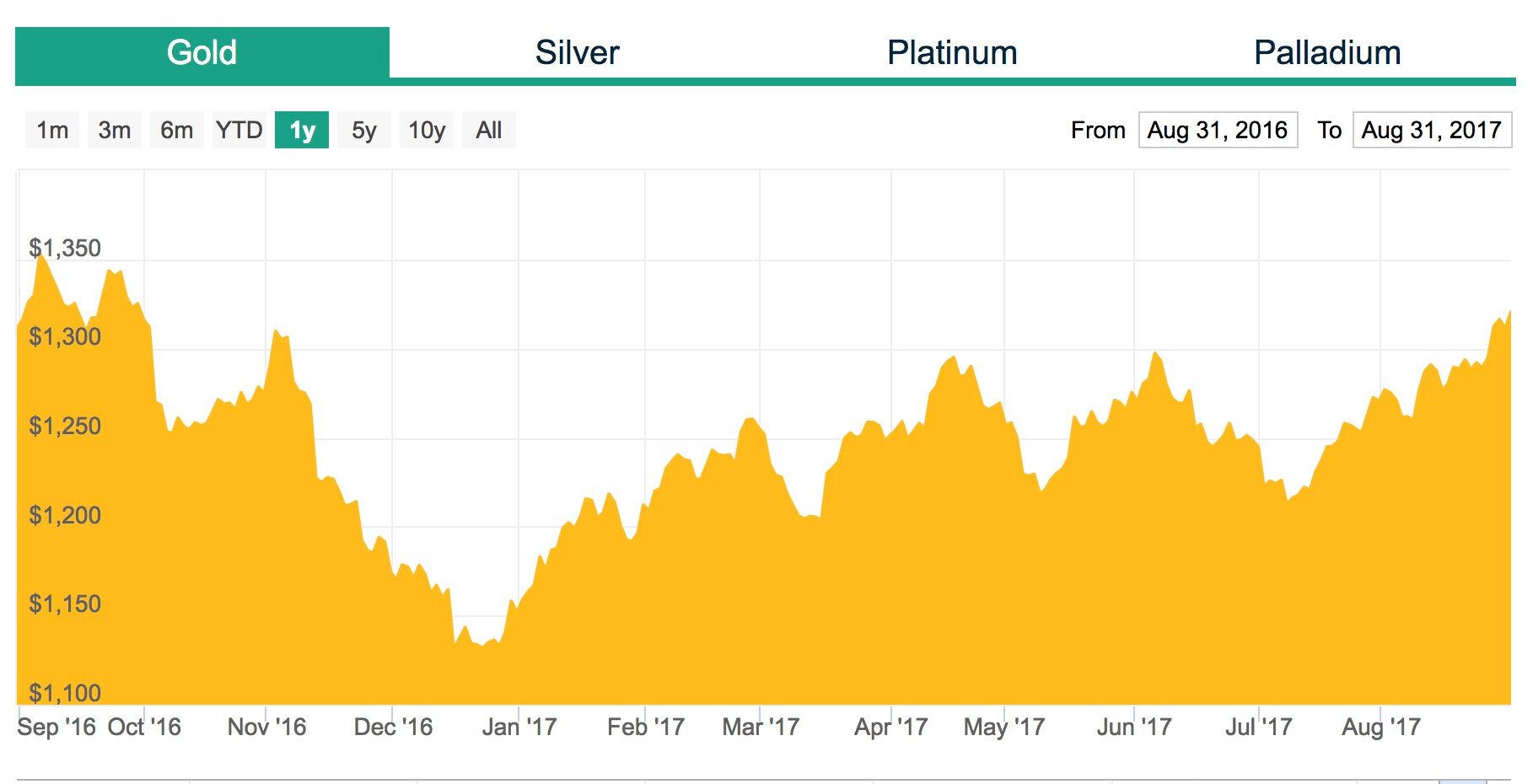 Gold and Bitcoin are moving up in tandem while the dollar is weakening.
Definitely worth having some alternative investments: real estate, gold, cryptos, etc
(please note, I am not a financial analyst or advisor, just my opinion as a trader. )